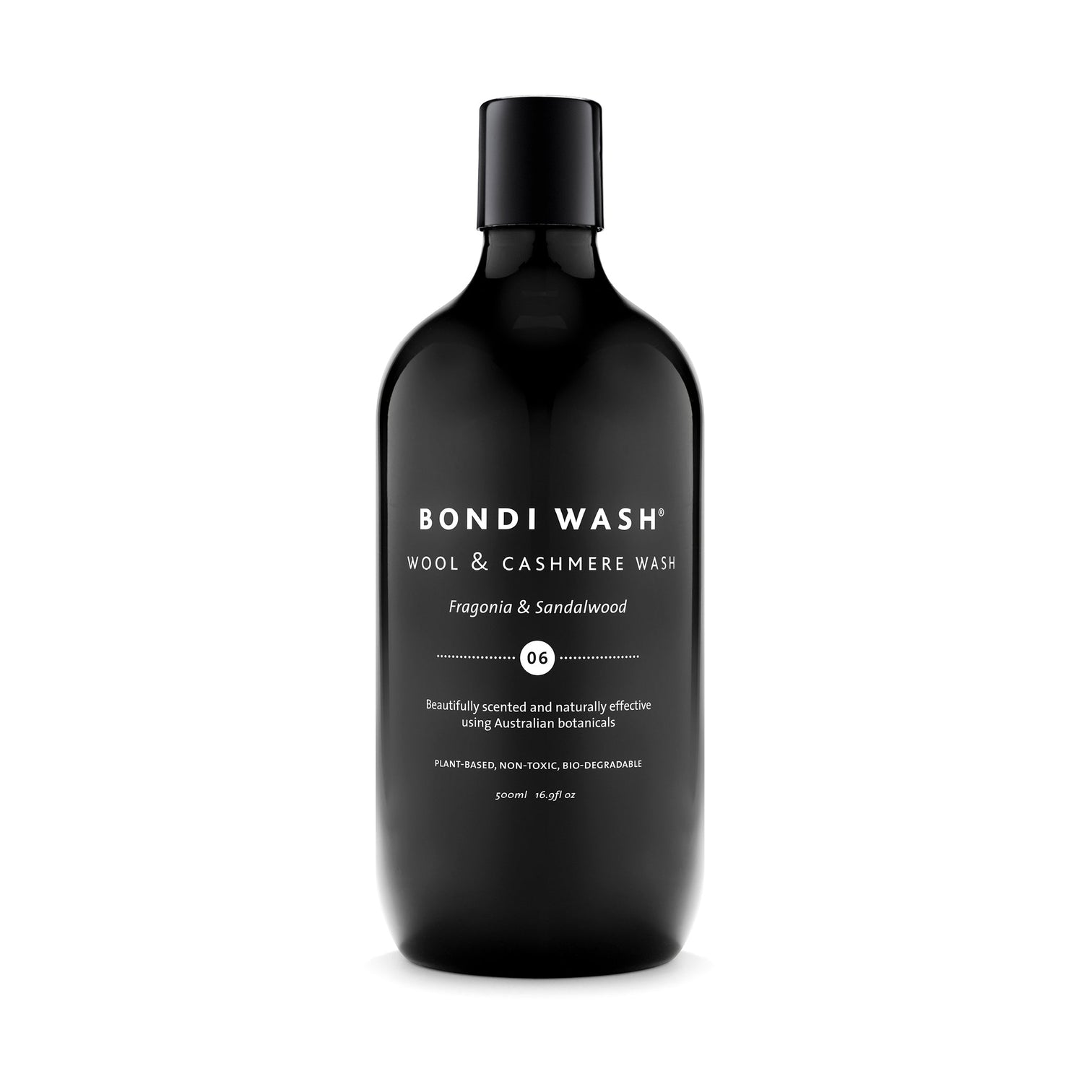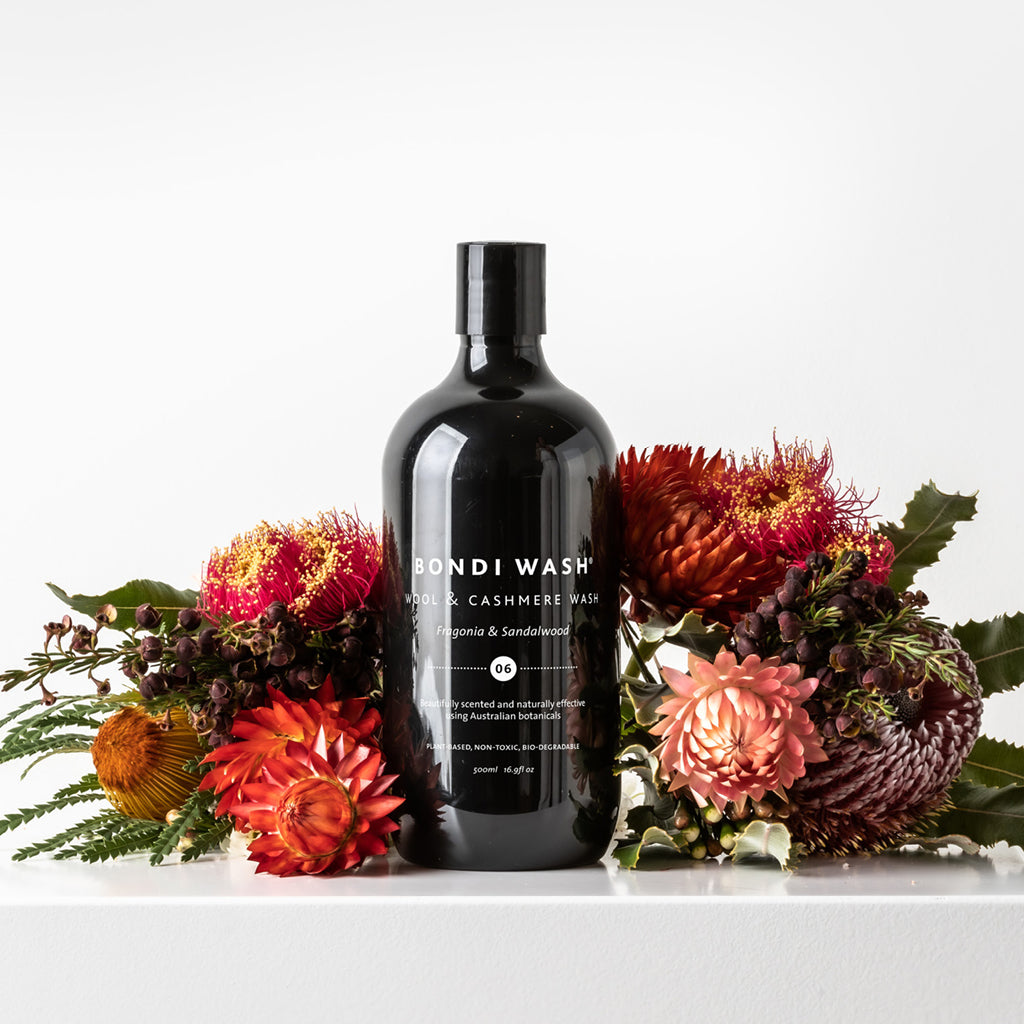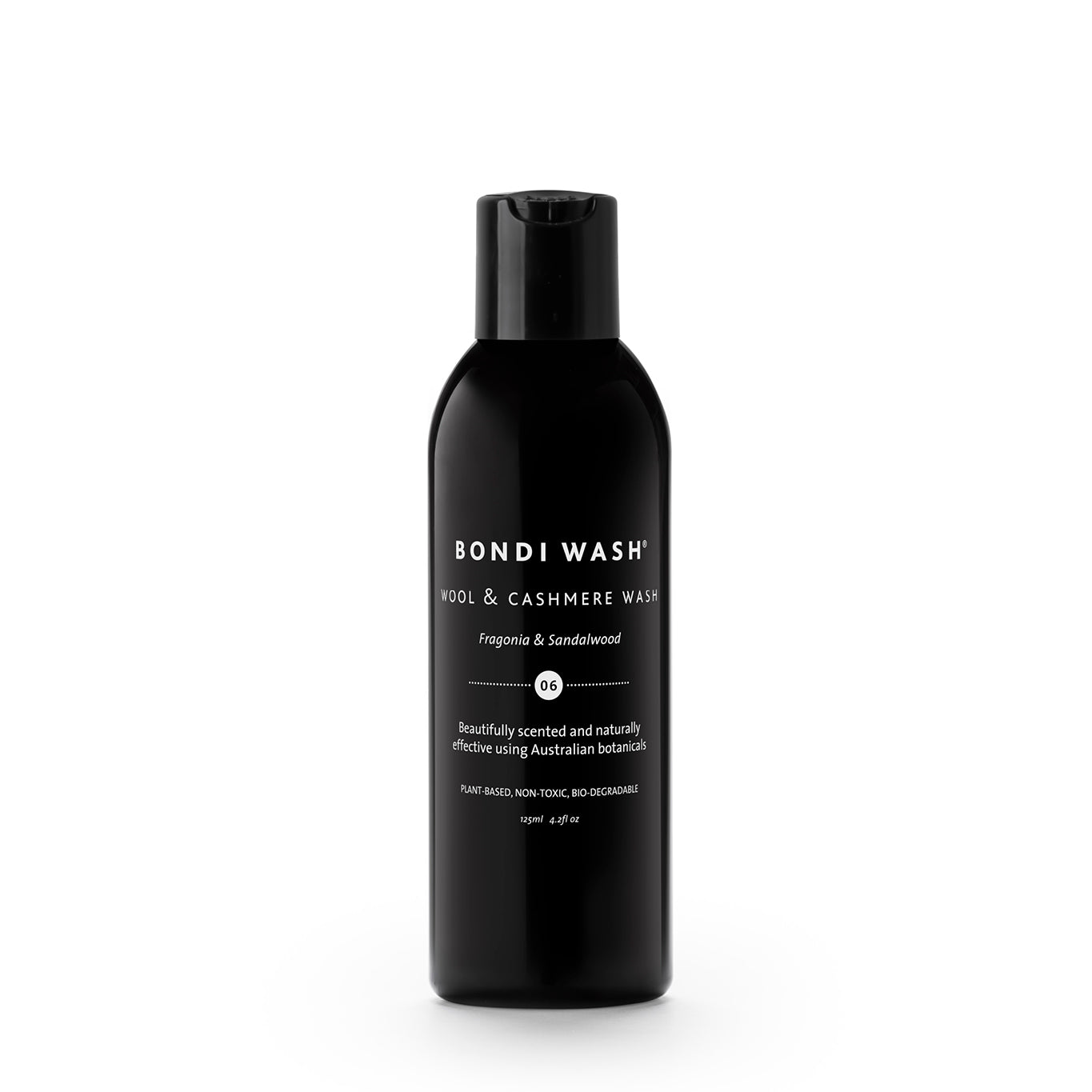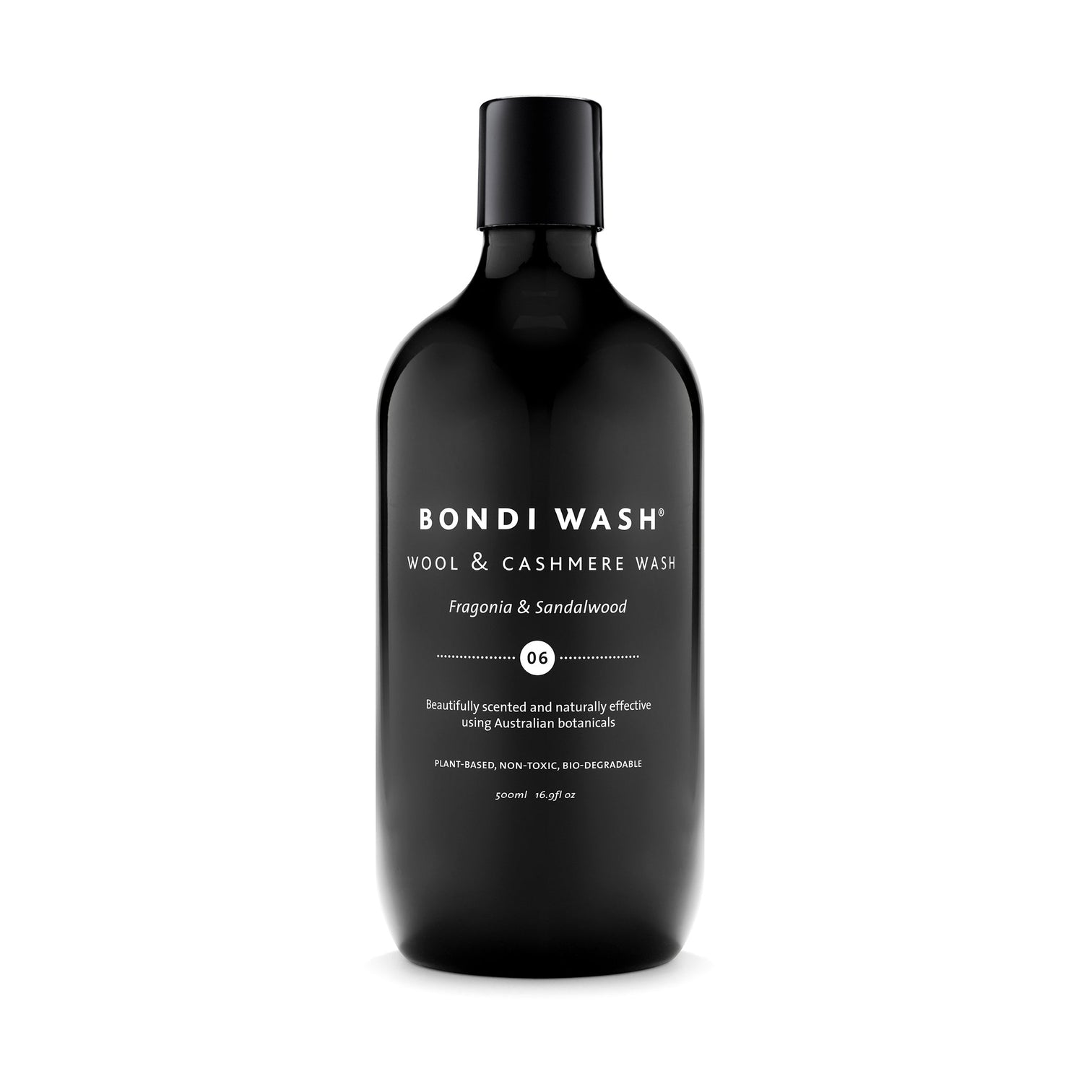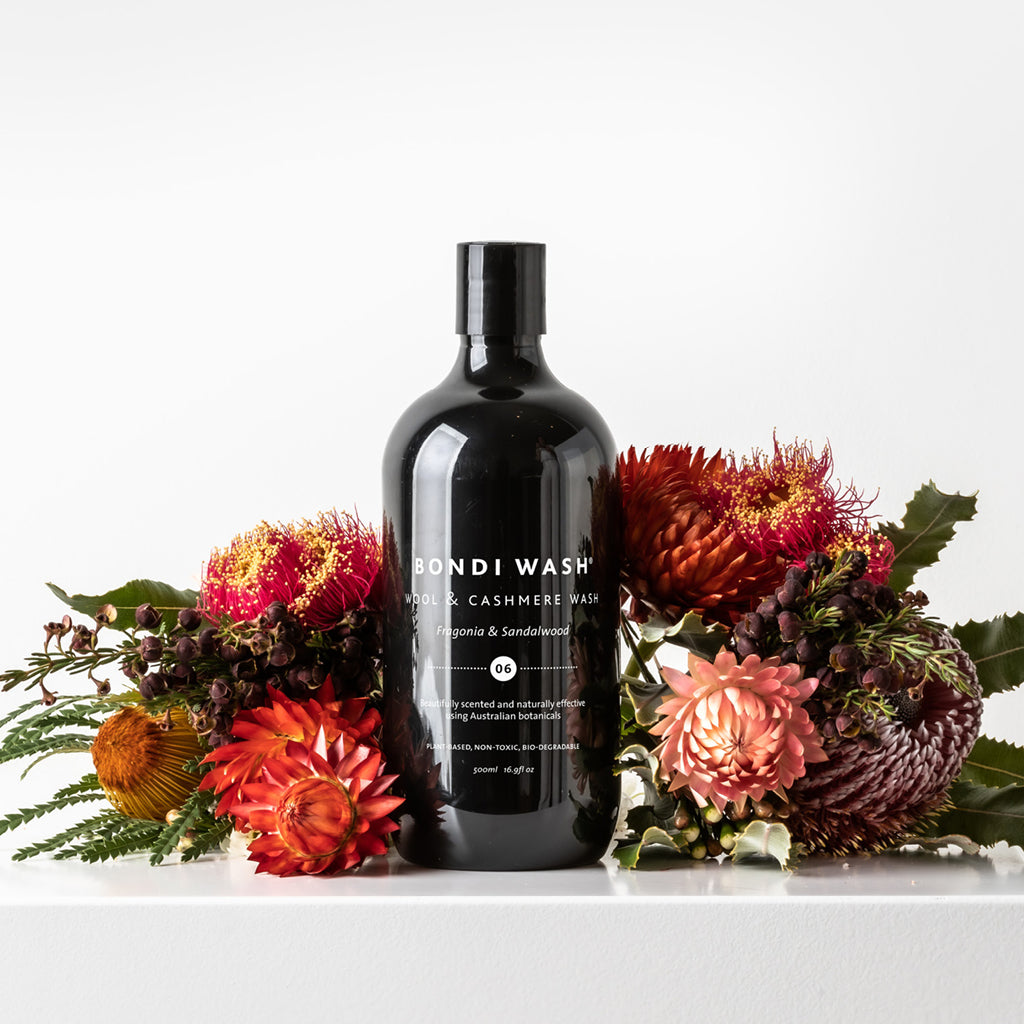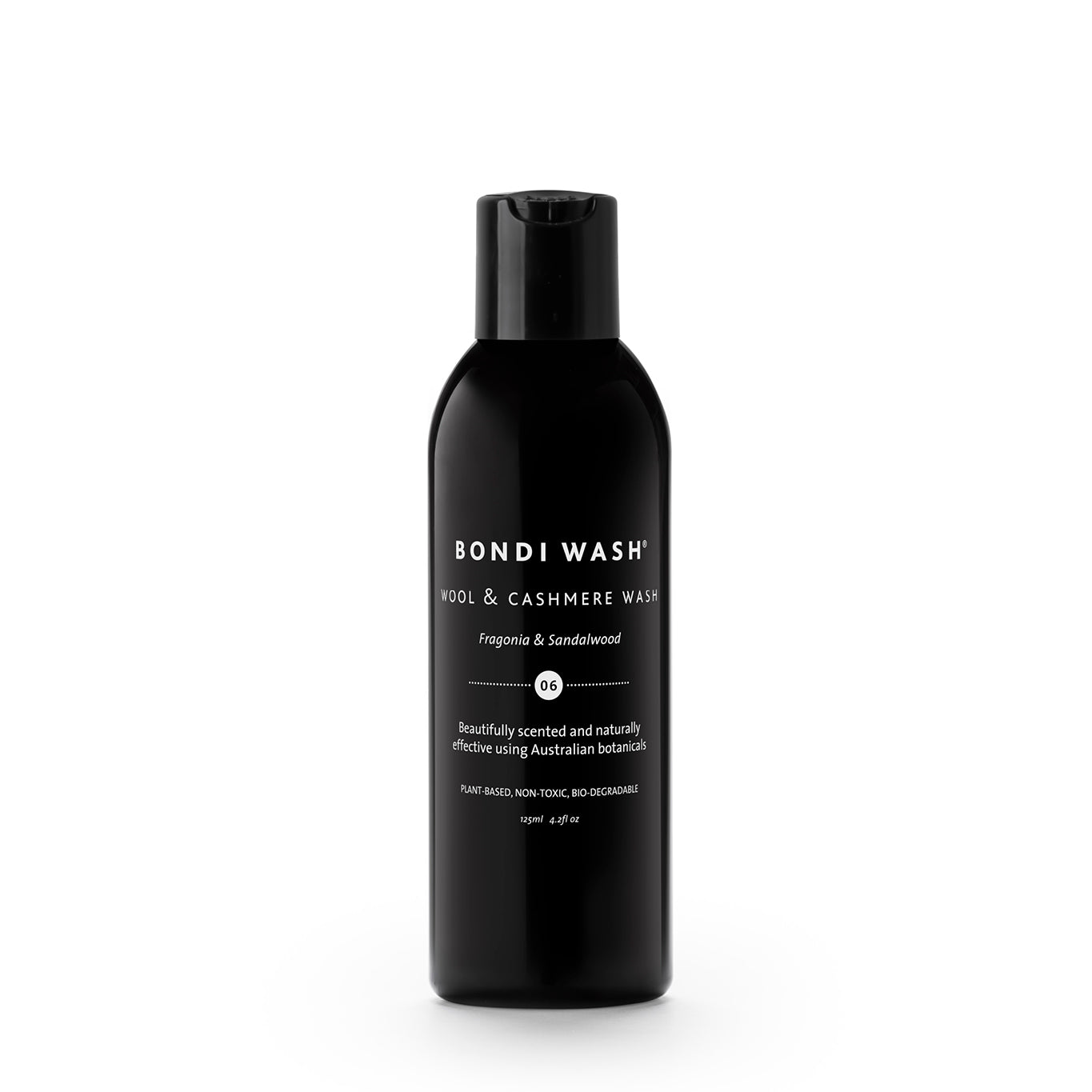 Wool & Cashmere Wash
This variant is currently sold out.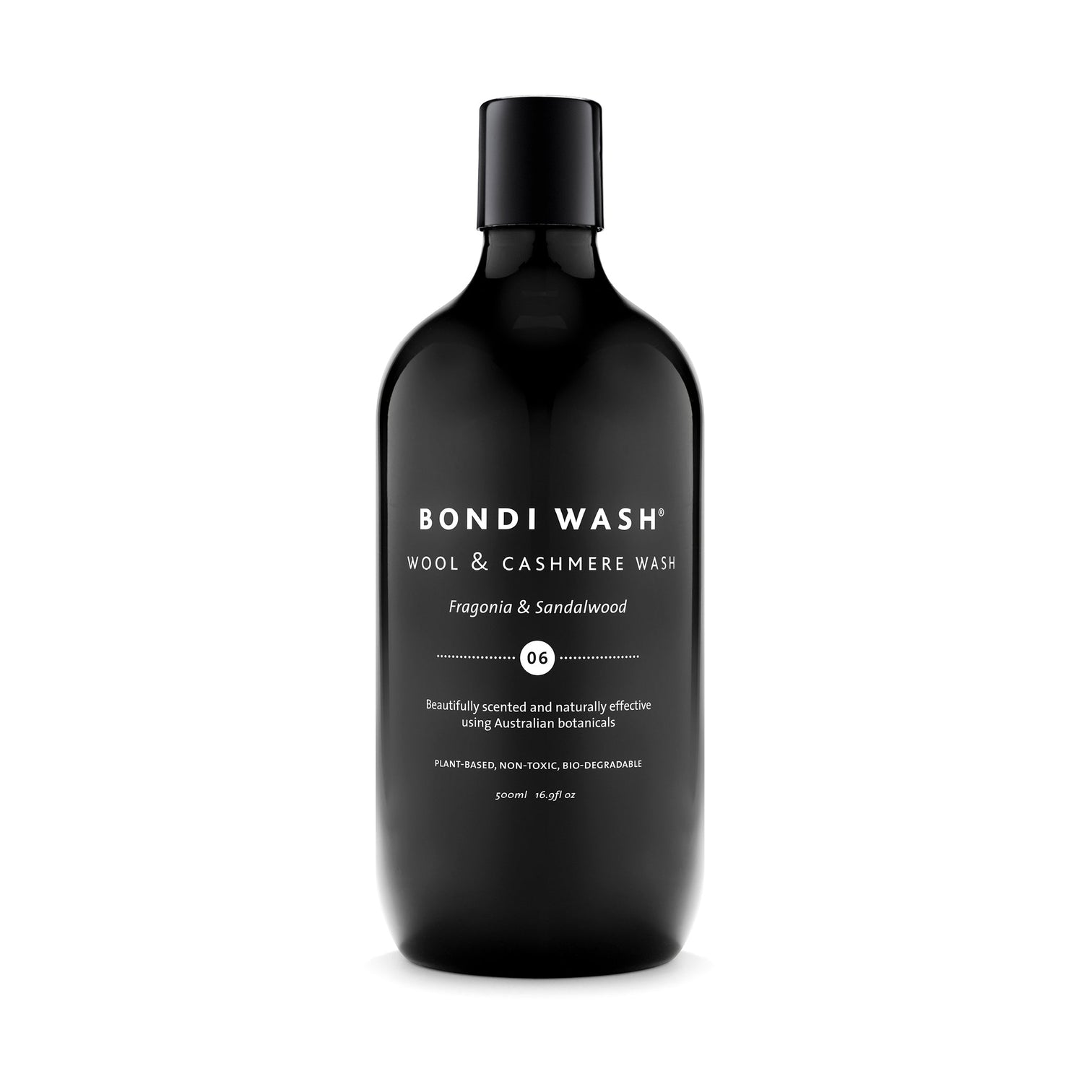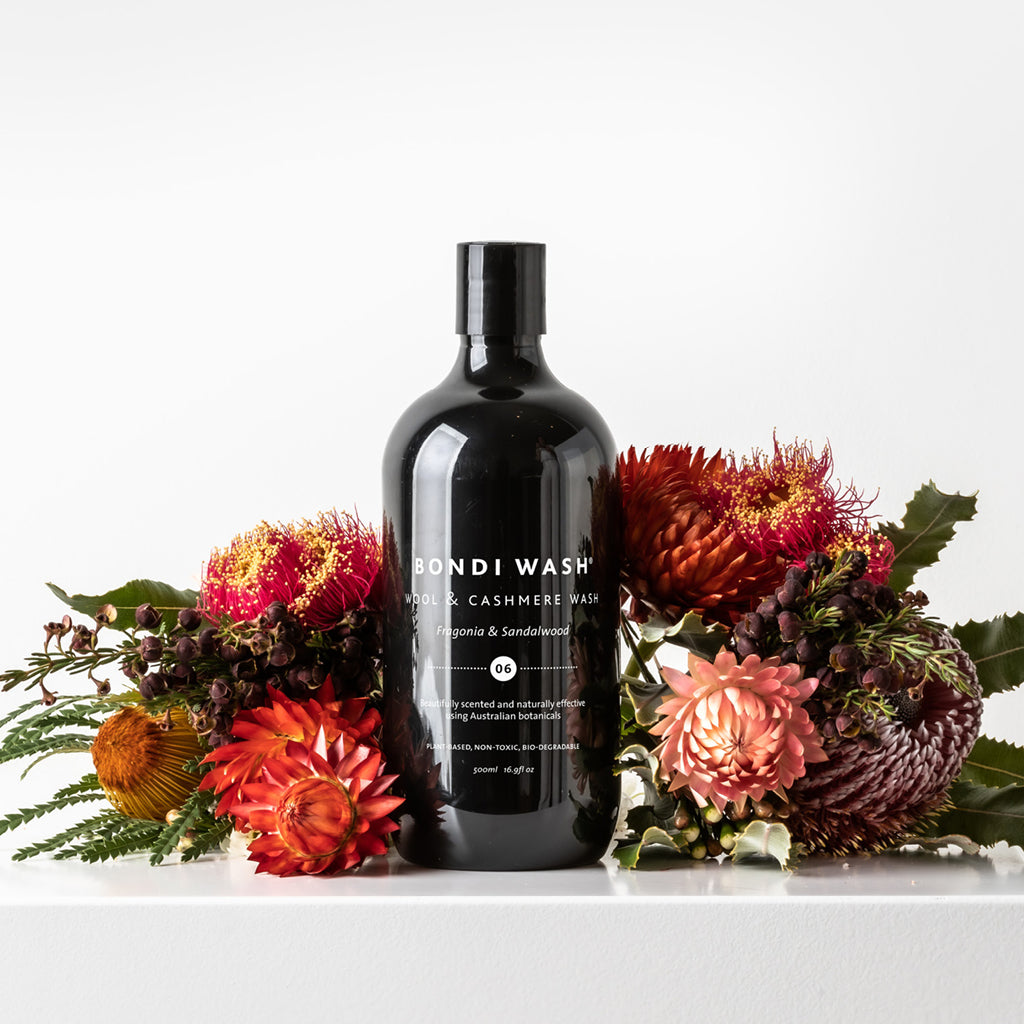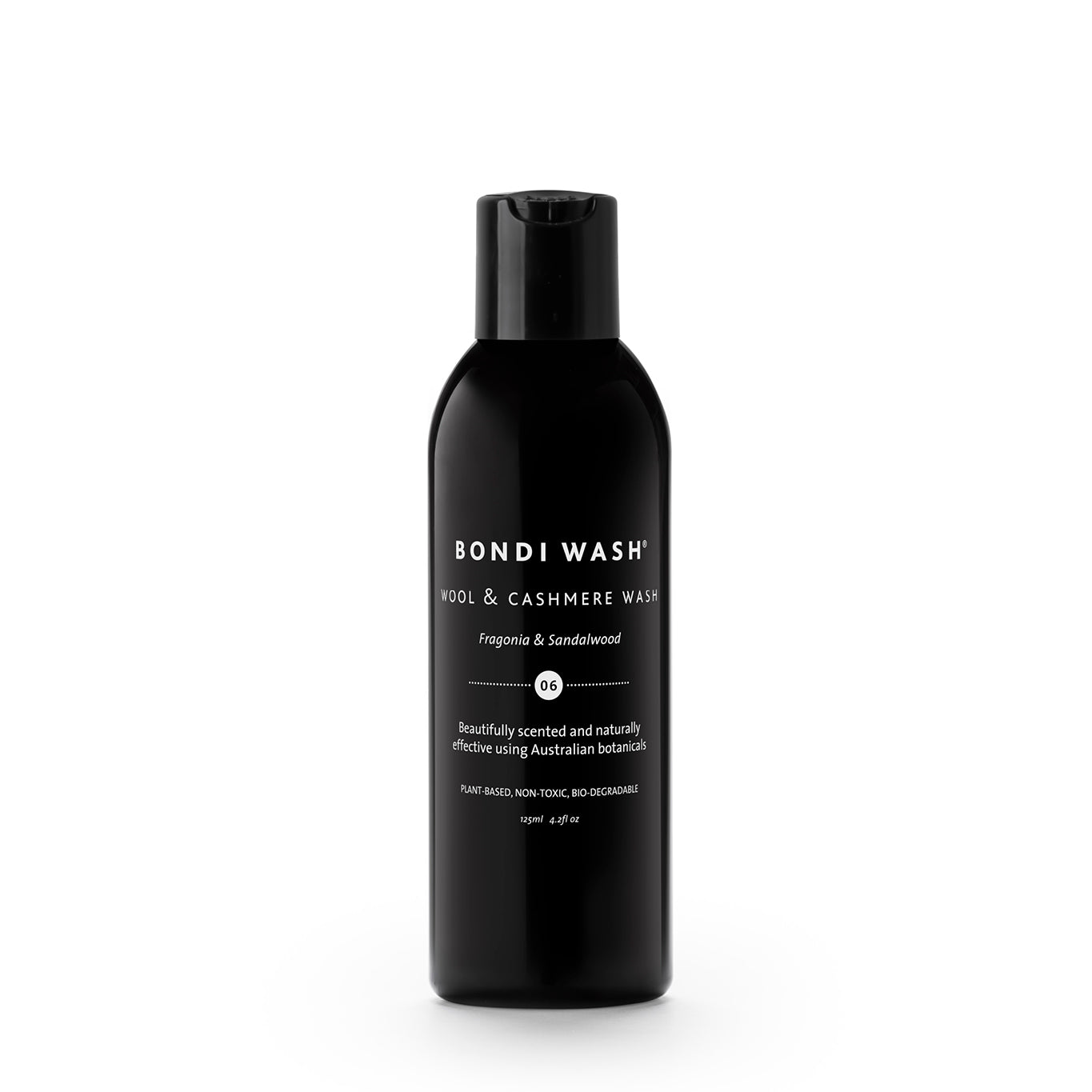 About
An all-natural Wool & Cashmere Wash developed specially for use on knitted fabrics such as cotton, linen, wool, fleece, jersey and cashmere.  The added conditioning agents keep woollens soft and fluffy, while the essential oil blend is high in limonene to help repel insects.
100% naturally-derived ingredients

Can be used for either machine or hand washing

No downstream environmental damage

Leaves a light fragrance

Gentle, non-toxic formulation with no sulphates, synthetic fragrance, petroleum distillates, PEGs, enzymes, optical brighteners, bleach, EDTA or quaternium

Safe to use around children, babies and pets

Greywater safe

Made in Australia
A 500ml bottle lasts 50 hand washes or up to 25 machine washes
Available in Fragonia & Sandalwood
Available in 500ml and 125ml
To Use
Pour two capfuls (10ml) into a bucket or sink for hand washing. For machine washing in a front loader, use 4 capfuls (20ml). For a top loader, use 4 capfuls (20ml) for an average load and up to 6 capfuls (30ml) for a large load. Keep out of direct sunlight and use within 12 months of opening.
Ingredients
Purified water, ≥15 <30% non-ionic surfactants (plant-derived), <5% cationic surfactants (plant-based), plant-derived alcohol, glycerin, citric acid, glyceryl caprylate, Australian bush oils, essential oils, acacia senegal gum, sodium phytate, limonene, linalool.