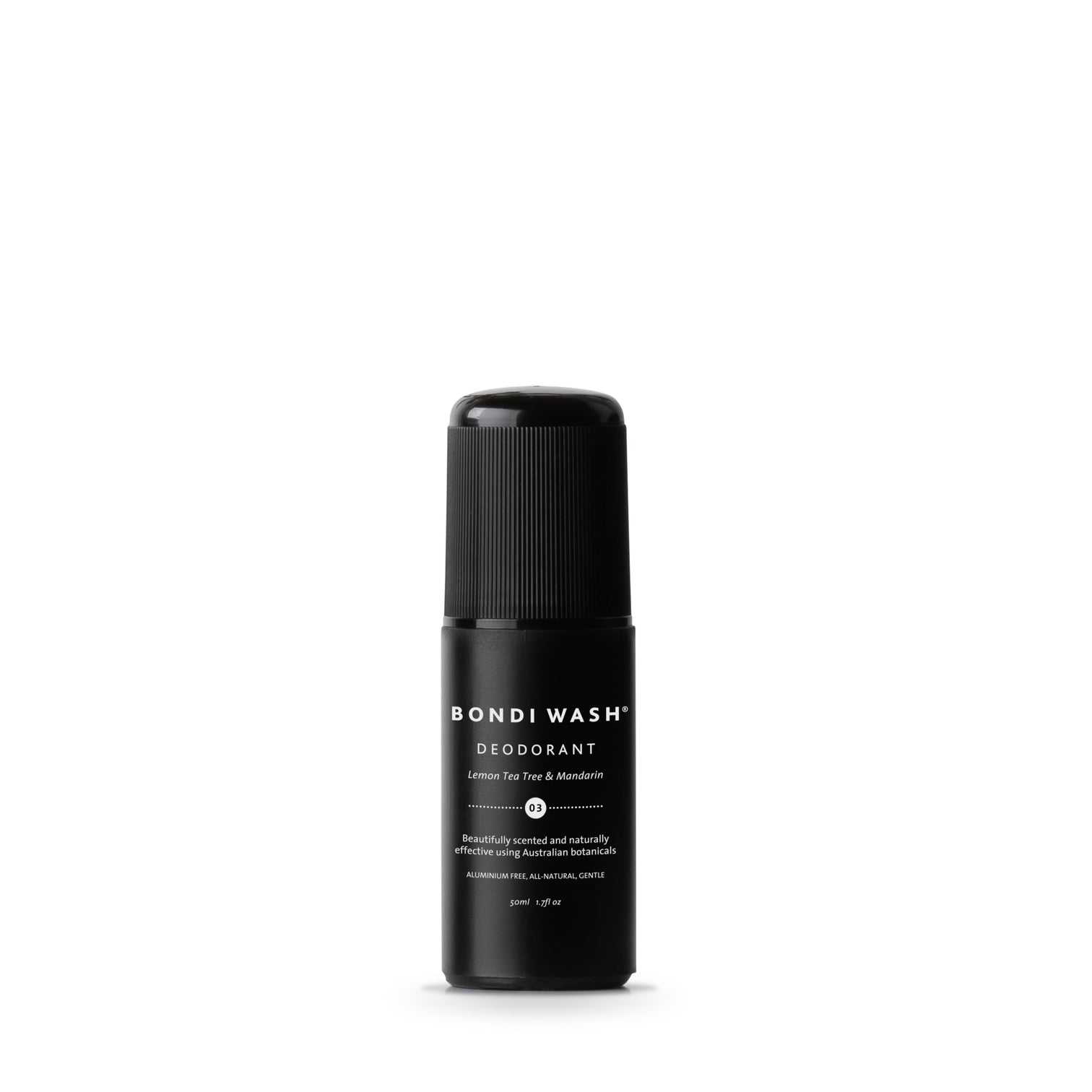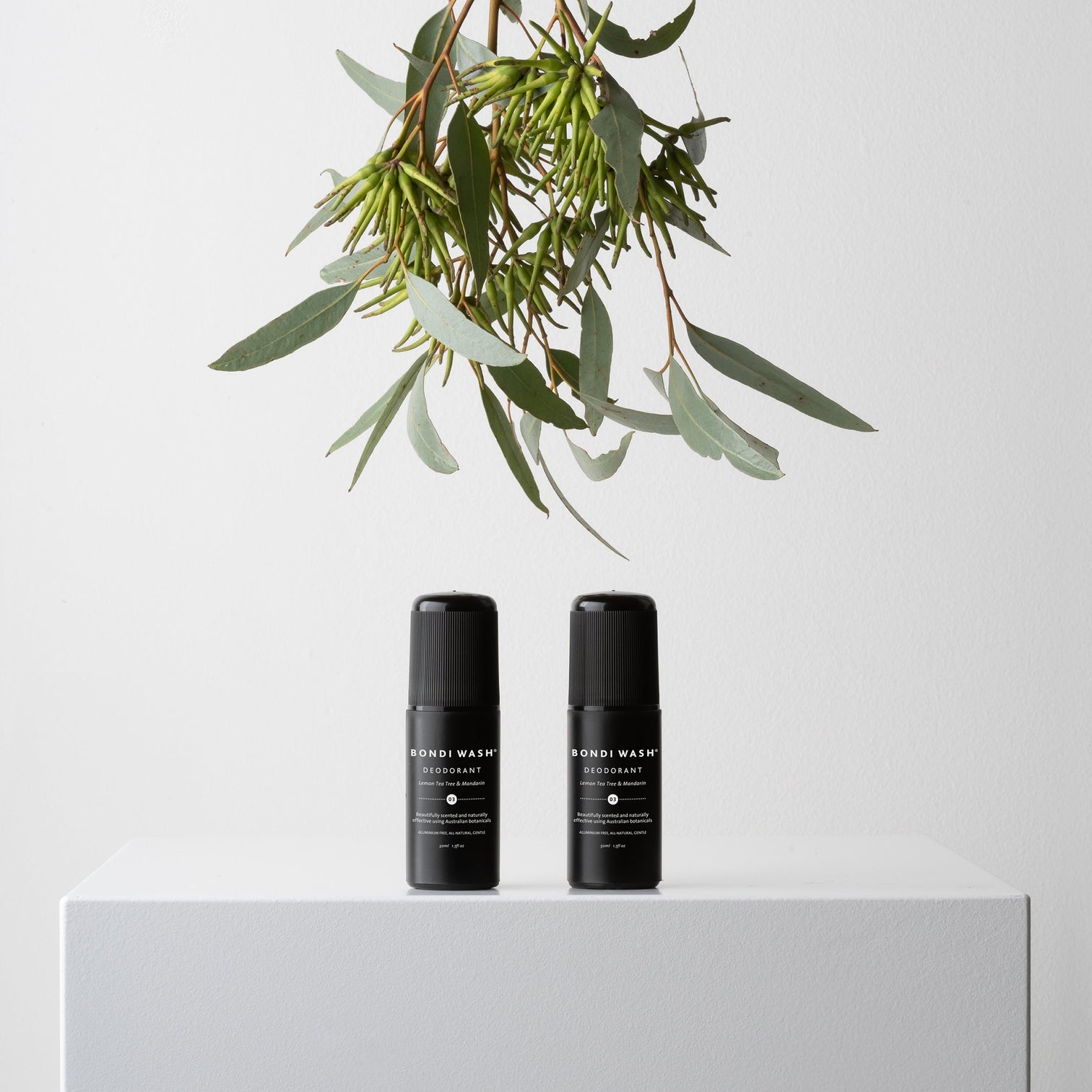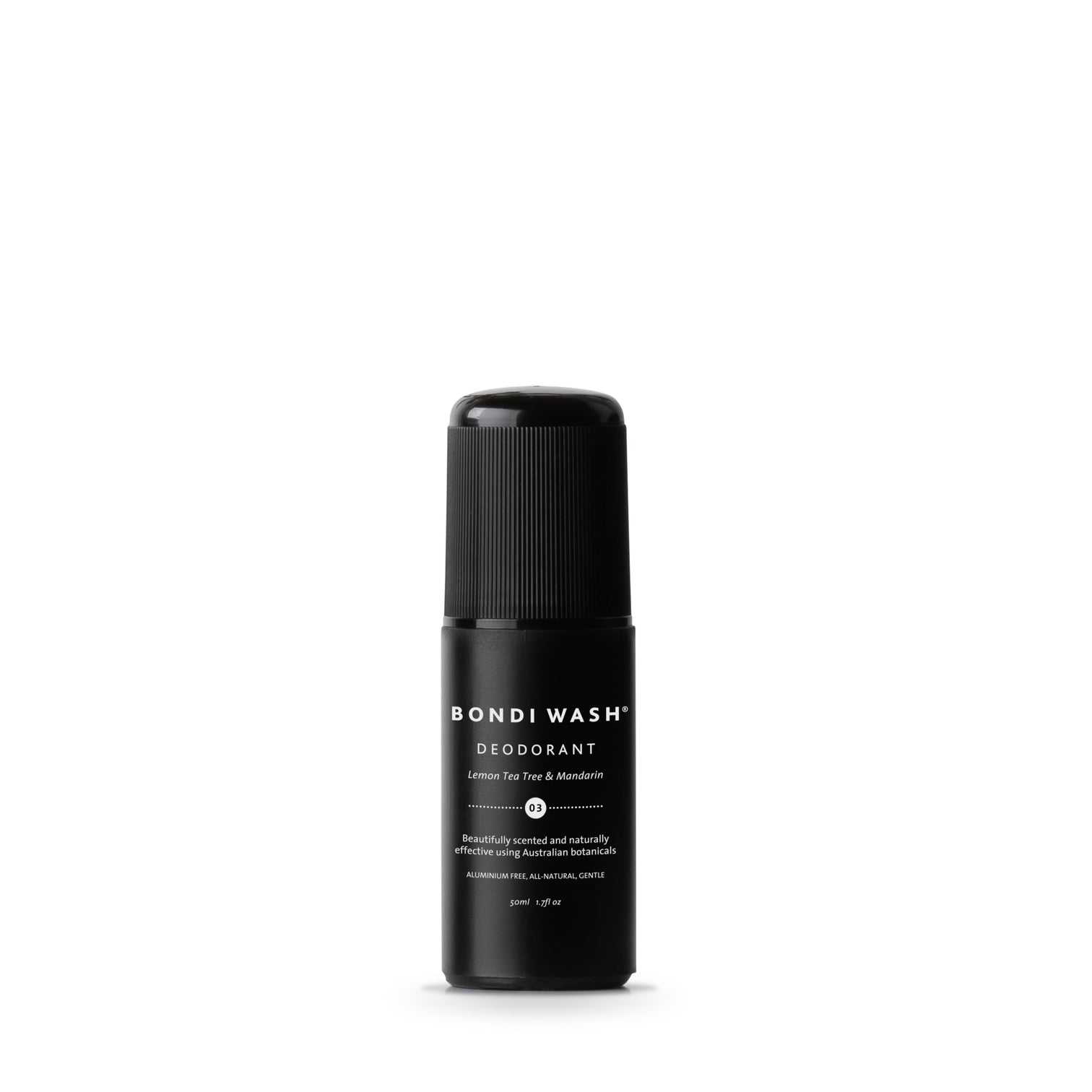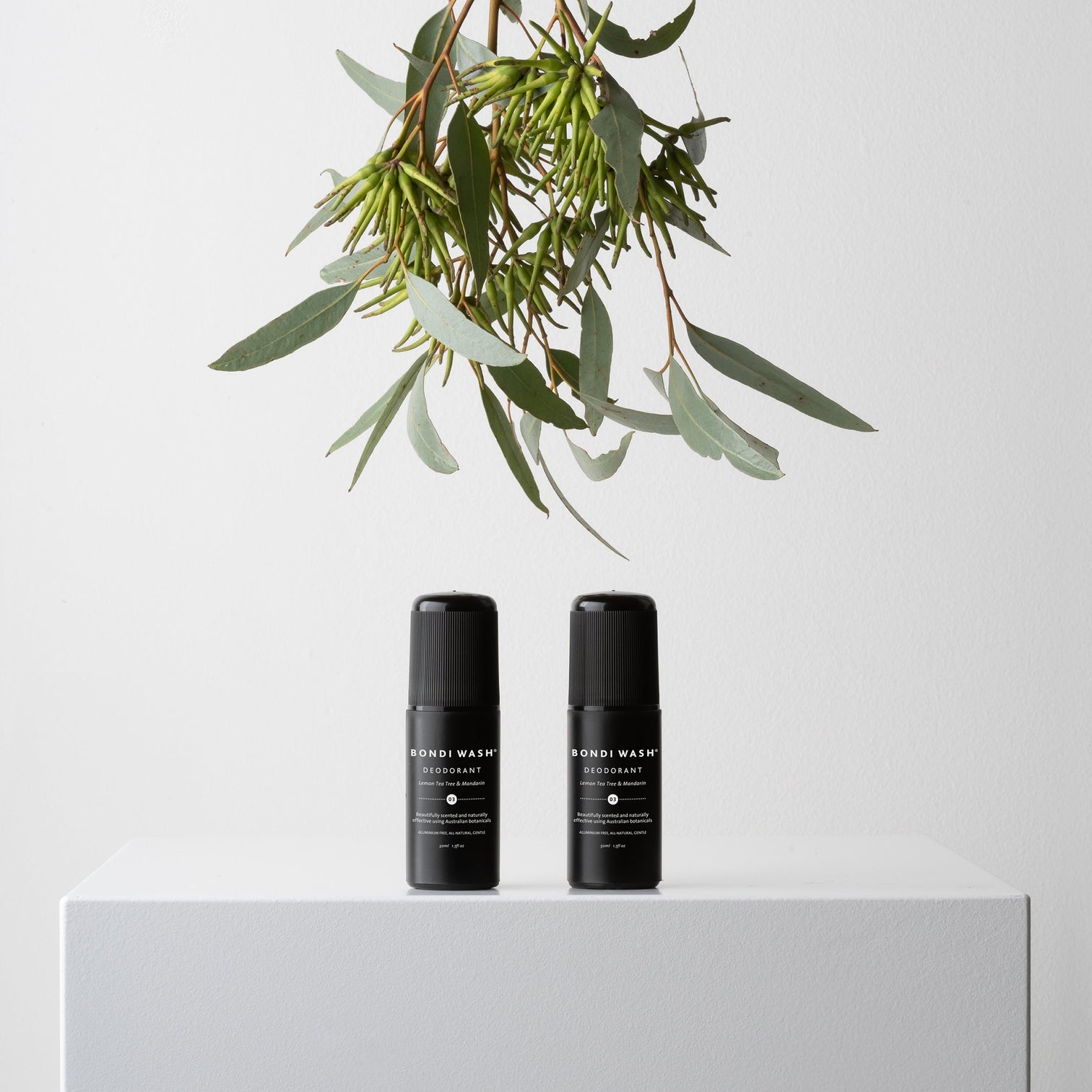 Deodorant
This product is currently sold out.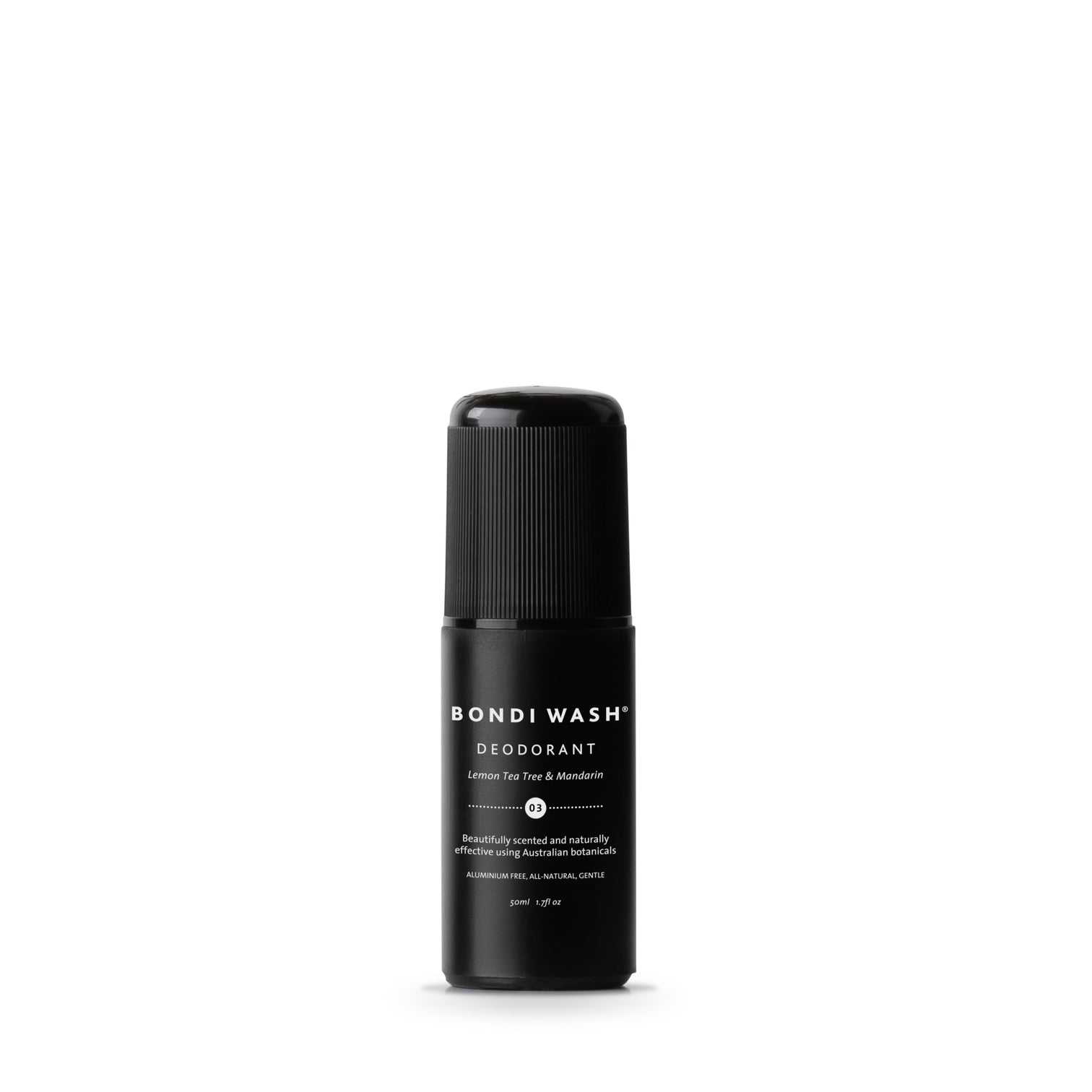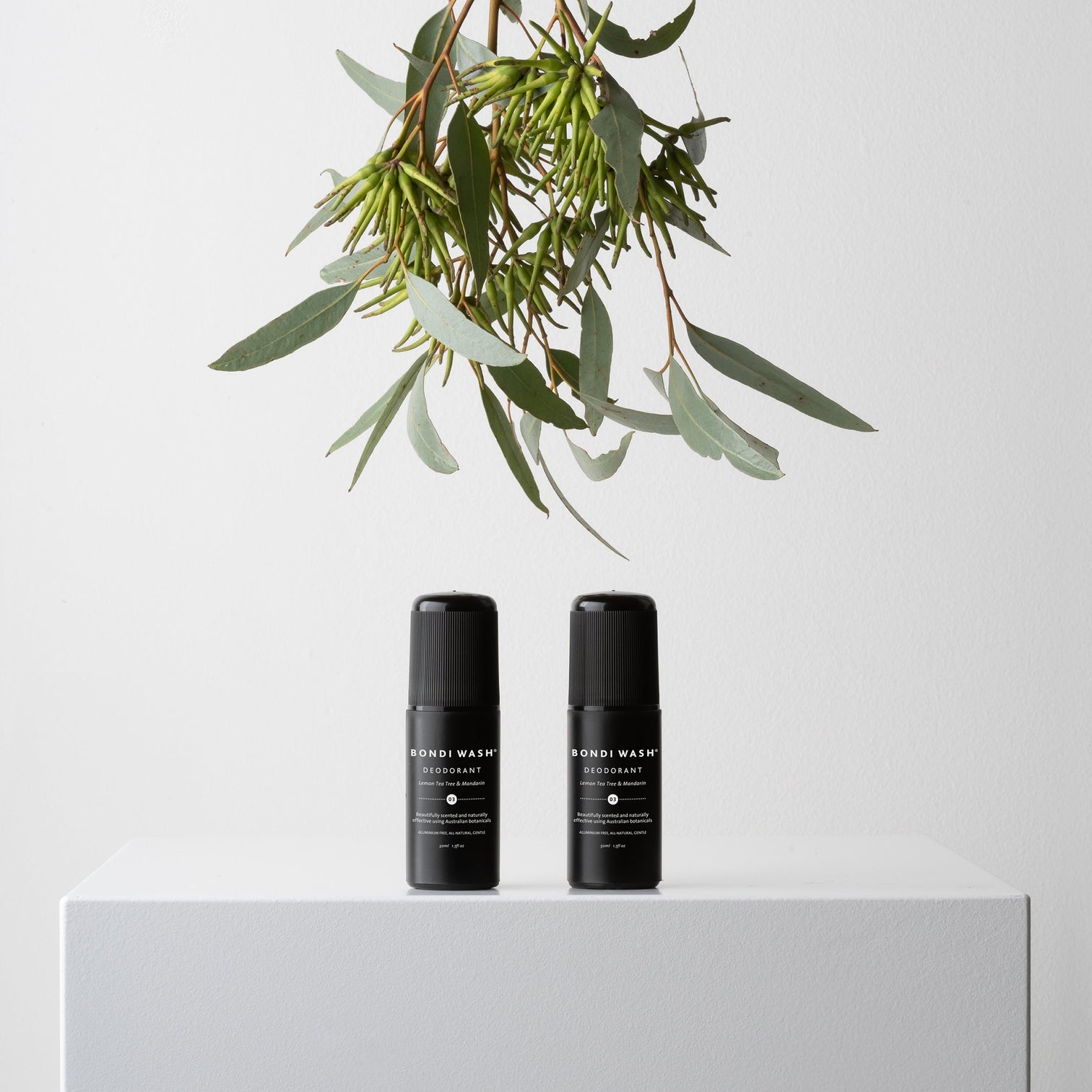 About
A powerful all-natural Deodorant of anti-bacterial oils, German chamomile extract and magnesium to naturally deodorise, maintain a healthy pH and leave skin soft.  Aluminium, alcohol, sulphate and synthetic fragrance free. 
Enriched with soothing aloe vera and glycerin to leave skin soft

100% natural formulation

100% plant-derived ingredients

Packaged in a convenient roll-on form

Made in Australia
Due to its natural formulation, you may reapply throughout the day to refresh the scent
Available in Lemon Tea Tree & Mandarin scent
Available in 50ml
To Use
Apply to clean dry skin. Re-apply as needed, if irritation occurs, rinse with water and discontinue use. Store in a cool, dry place.
Ingredients
Aqua, glycerin, magnesium chloride, glyceryl caprylate, coco-glucoside, xanthan gum, zinc oxide, aloe barbadensis leaf powder, lactic acid, leptospermum petersonii oil, tocopherol, essential oils, limonene, geraniol, citronellol, linalool, citral.