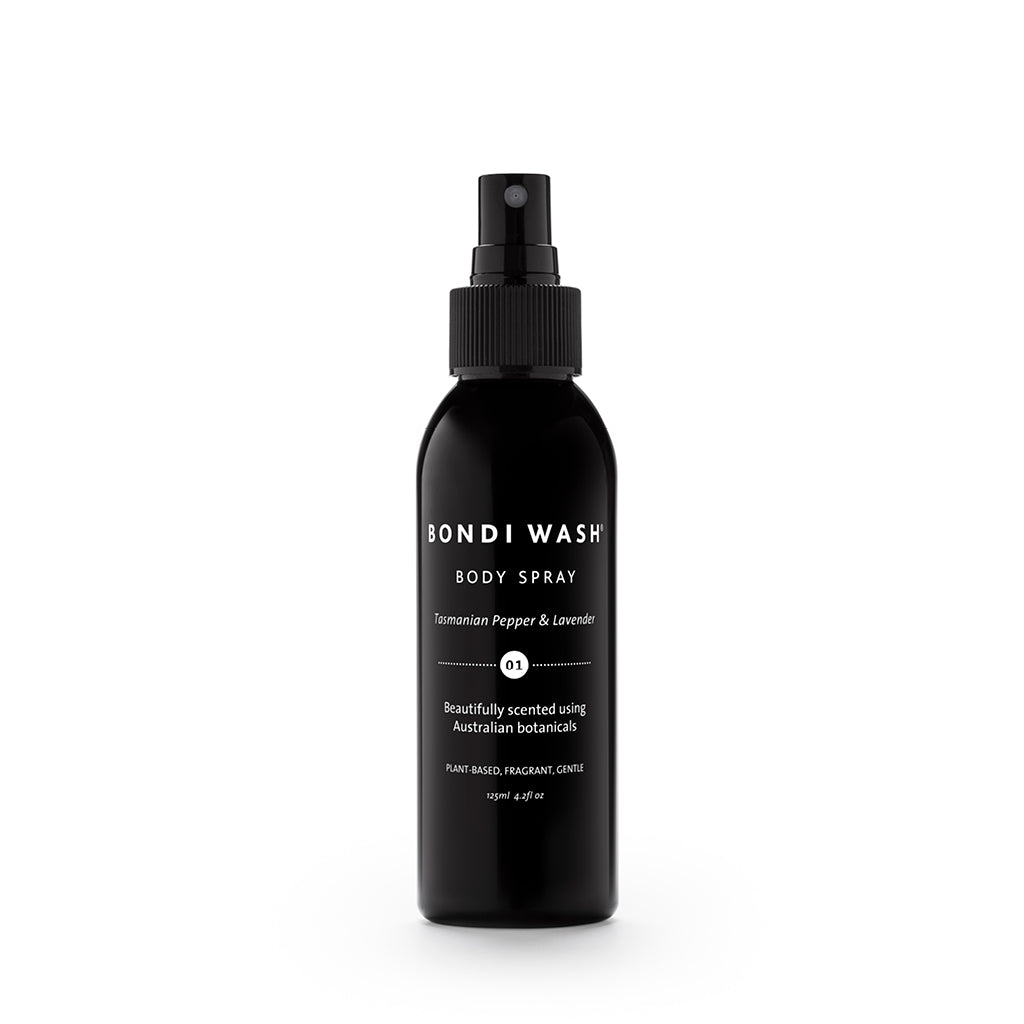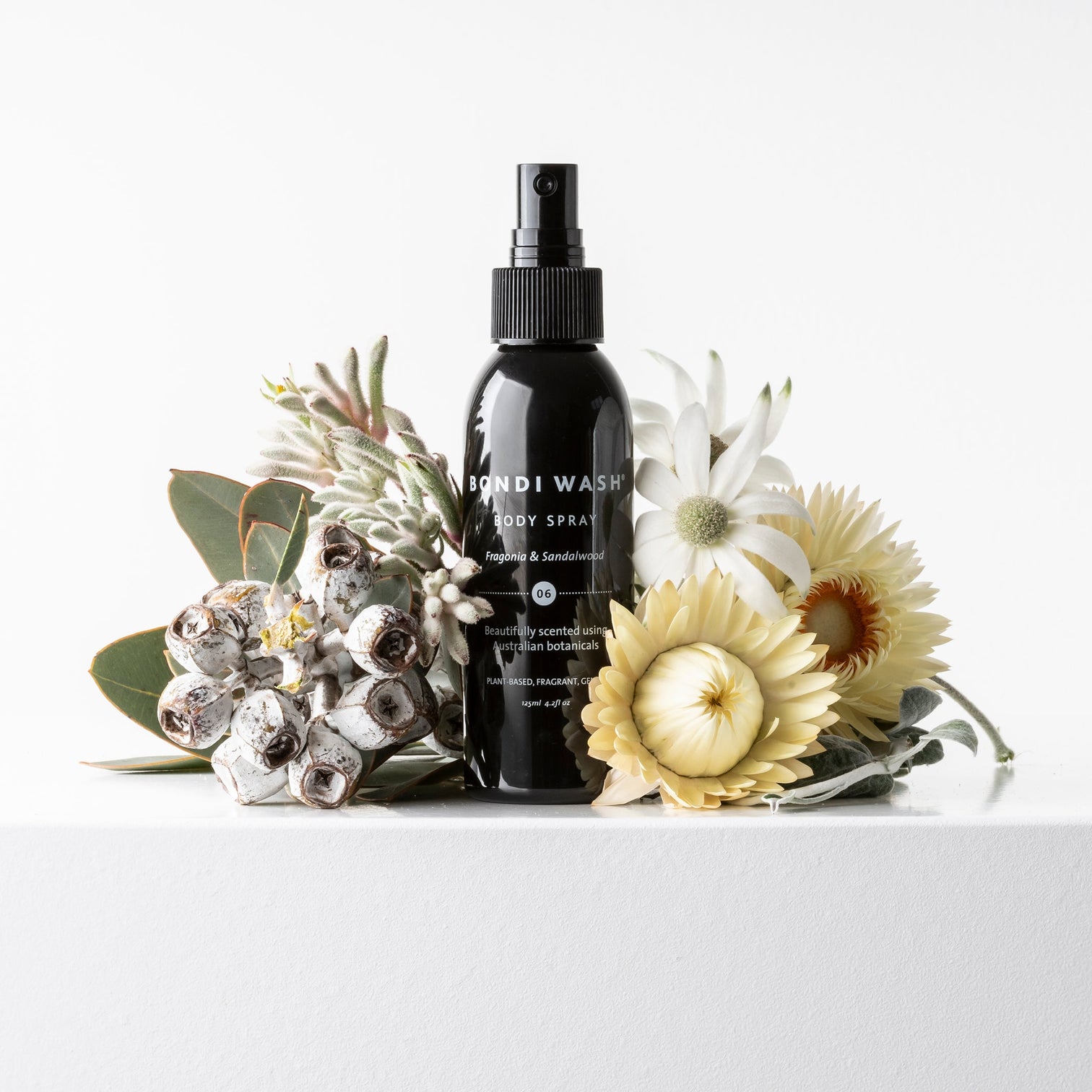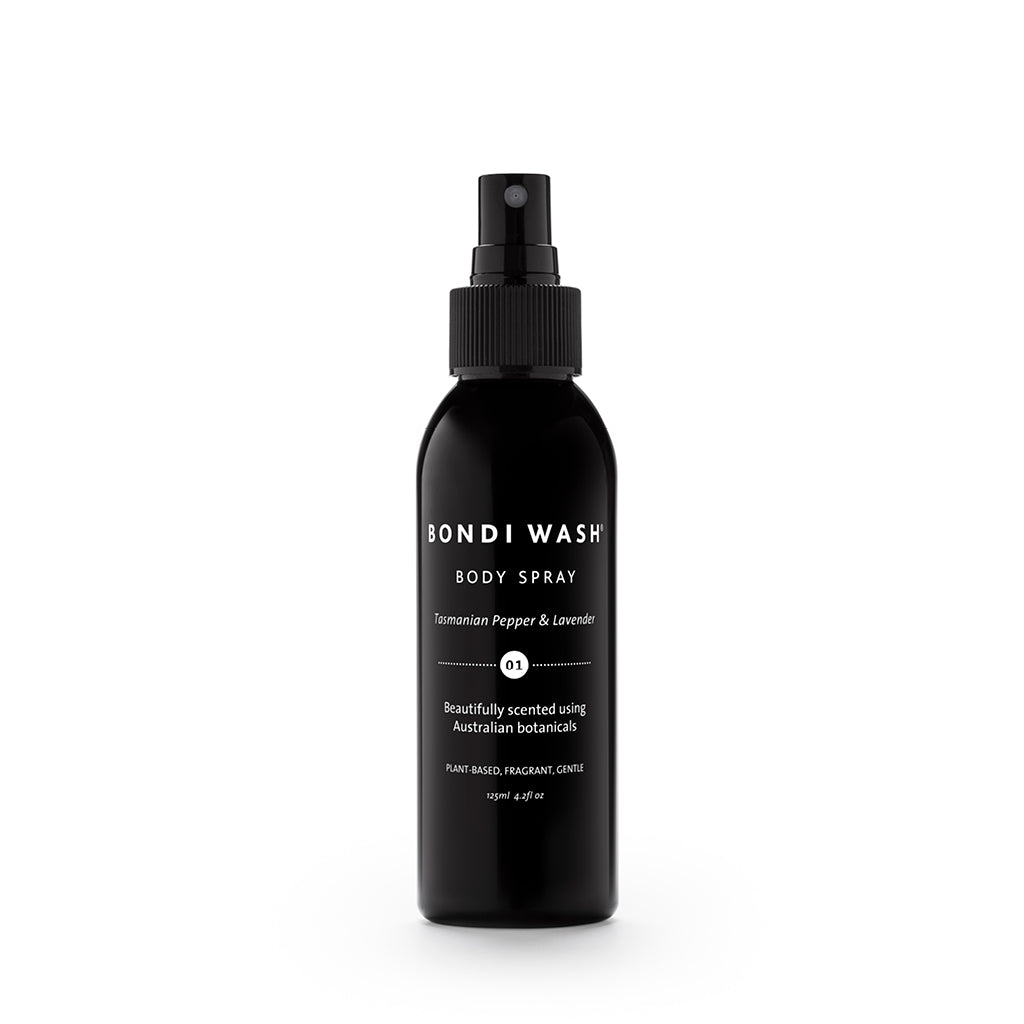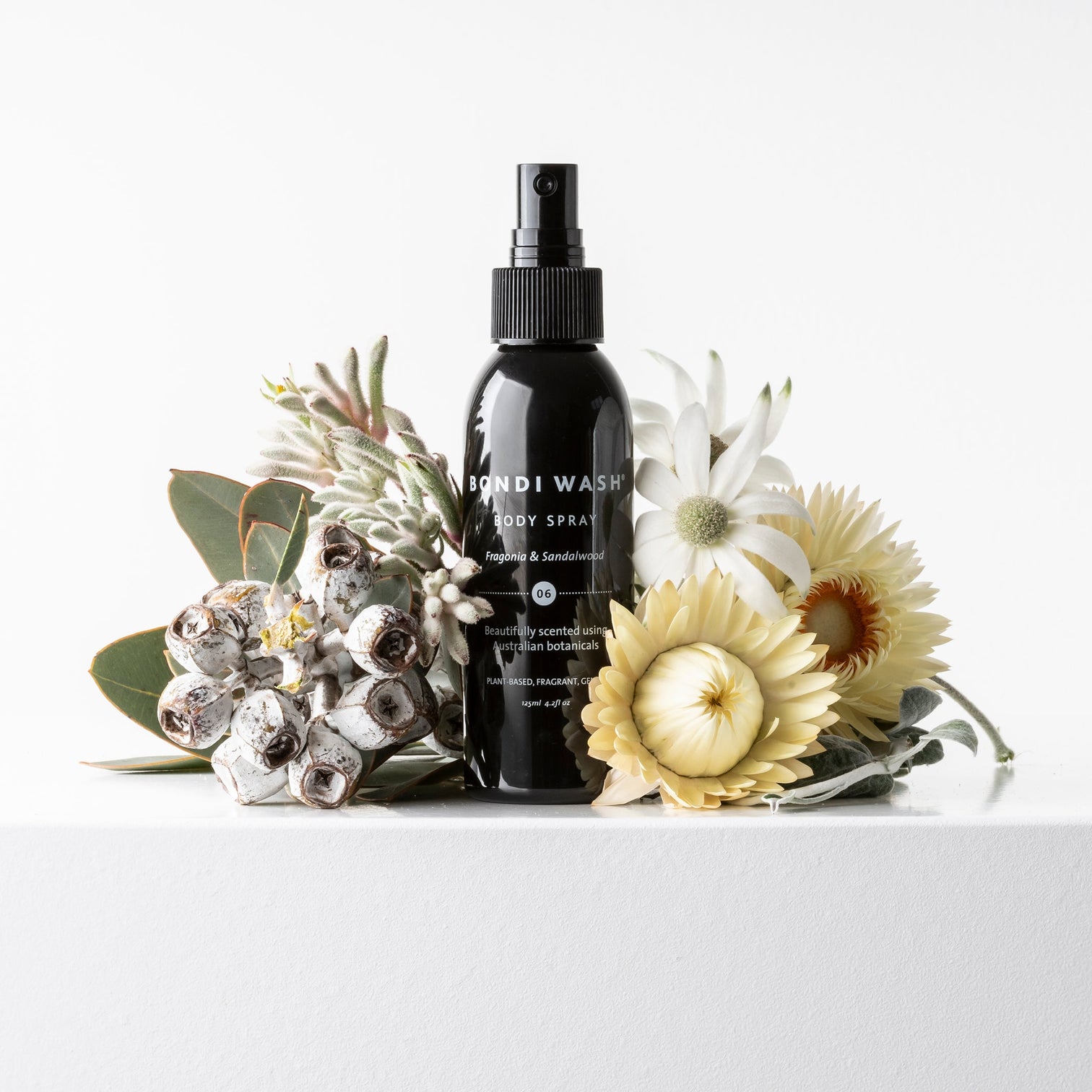 Body Spray
This variant is currently sold out.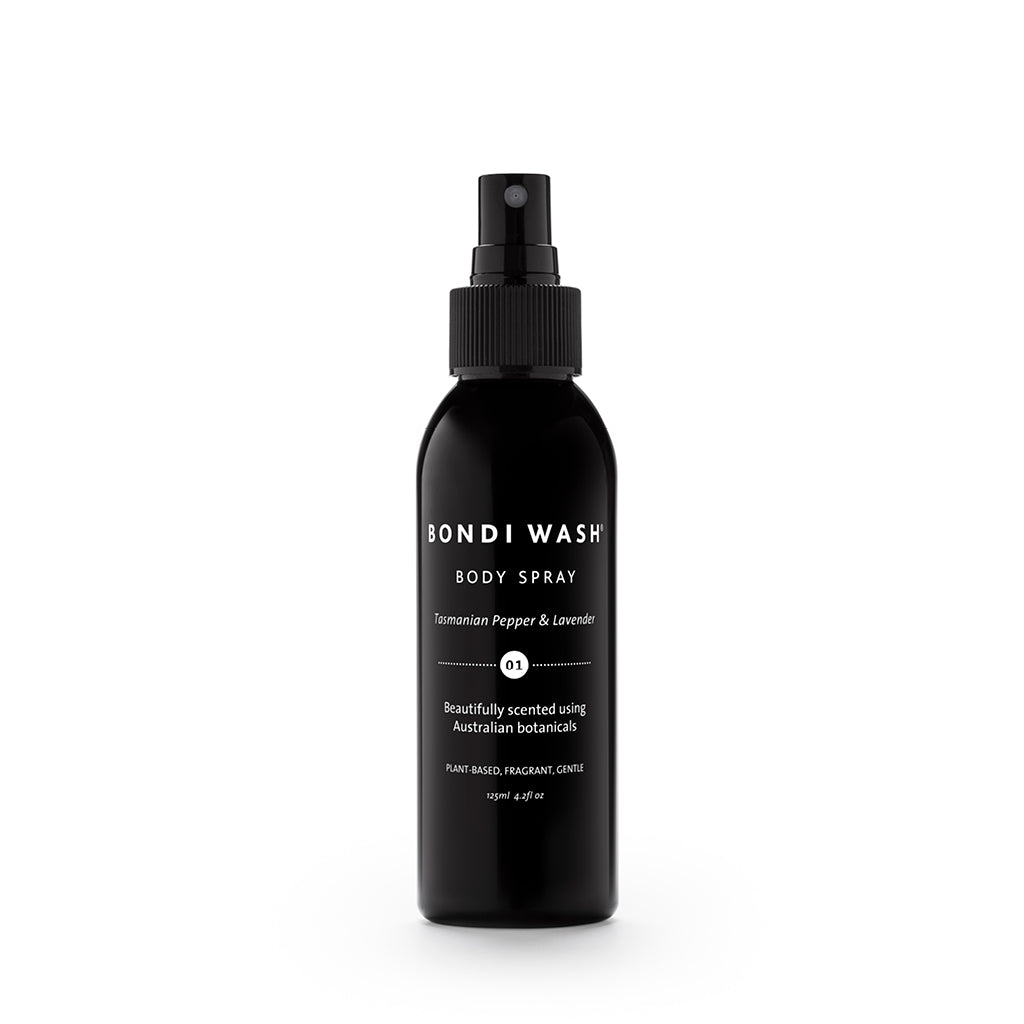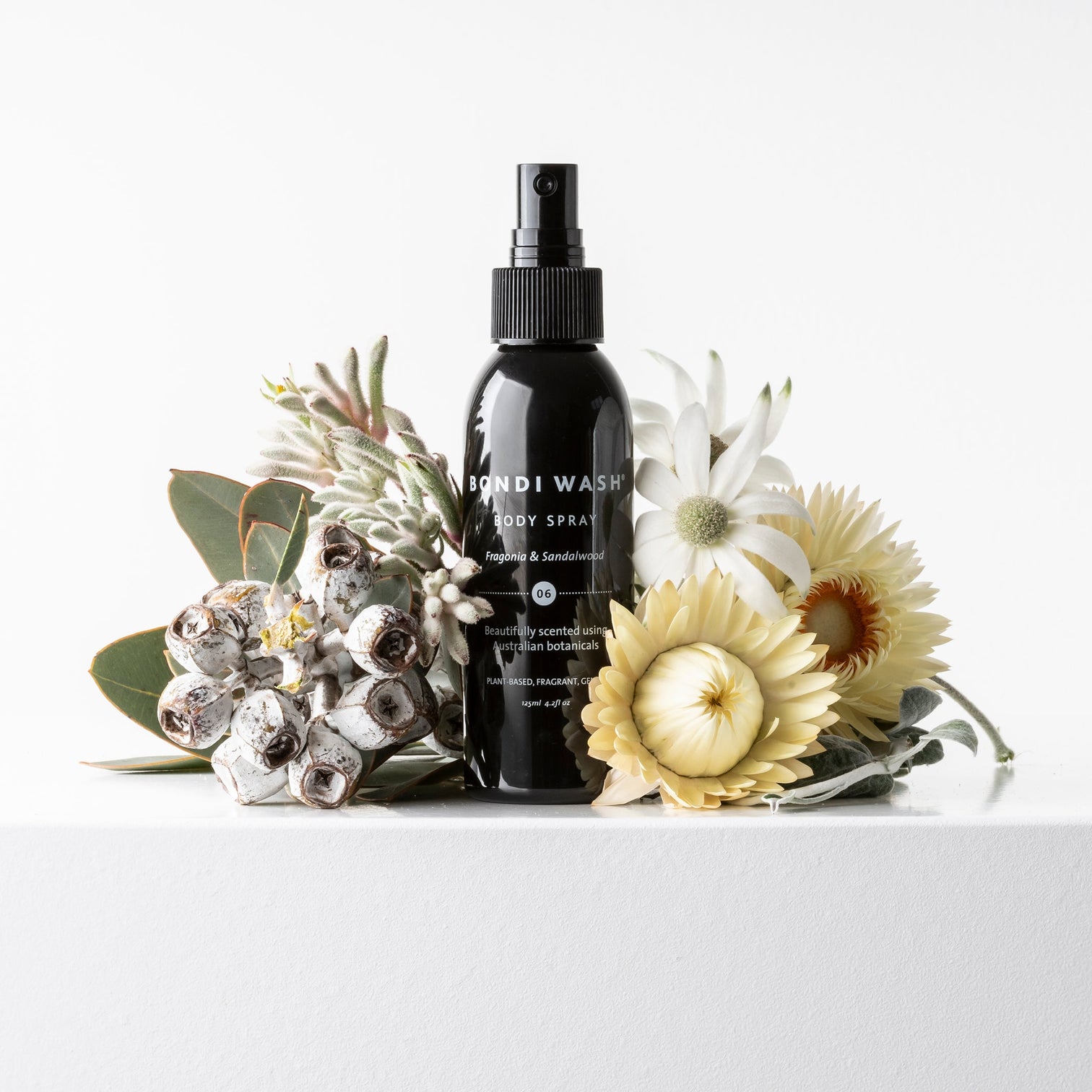 About
A lightly fragrant moisturising Body Spray to apply after shower or to freshen the body throughout the day and night.  With the nurturing properties of Australian botanicals our Body Spray nourishes and softens the skin whilst applying a delicate natural fragrance.  Can also be sprayed onto hair and clothes.  
Gentle, all-natural formulation

99%+ plant-derived ingredients (<1% are food-grade preservatives to keep the products shelf-stable)

125ml lasts 1000 sprays

Made in Australia
Select from two natural scents:
Scent 1 | Tasmanian Pepper & Lavender – Relaxing
Scent 6 | Fragonia & Sandalwood – Grounding
Reapply throughout the day to freshen scent
Available in 125ml
To Use
Shake well and spray onto the wrist, chest, neck or where desired for a light, moisturising fragrance. Can also be sprayed on hair. Reapply to freshen the scent. Do not spray in eyes or mouth. Store in a cool, dry place.
Ingredients
Aqua, alcohol, caprylyl/capryl glucoside (plant-based), polyglyceryl-5 oleate, sodium benzoate, sodium cocoyl glutamate, potassium sorbate, helianthus annuus seed oil, glyceryl caprylate, essential oils, citric acid.