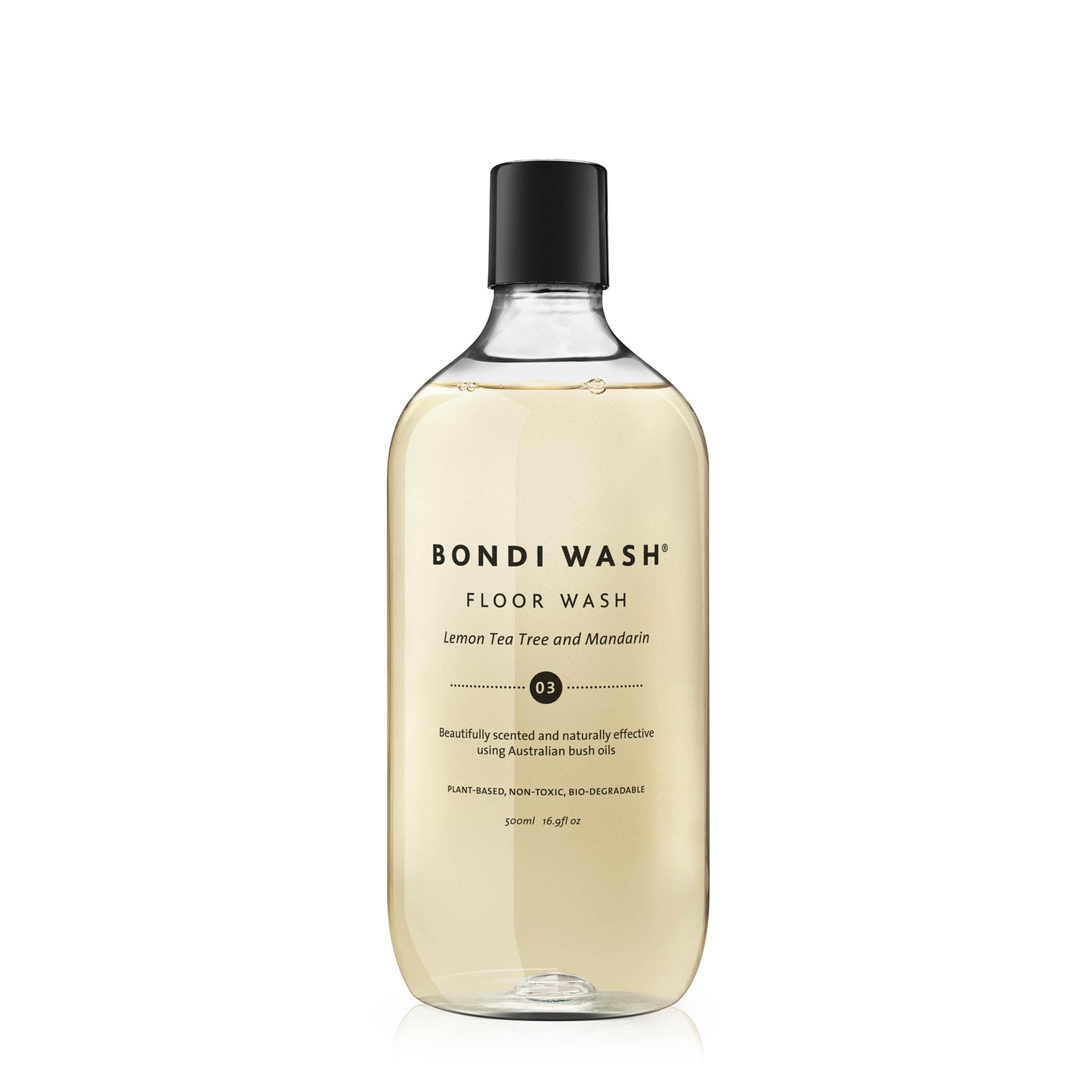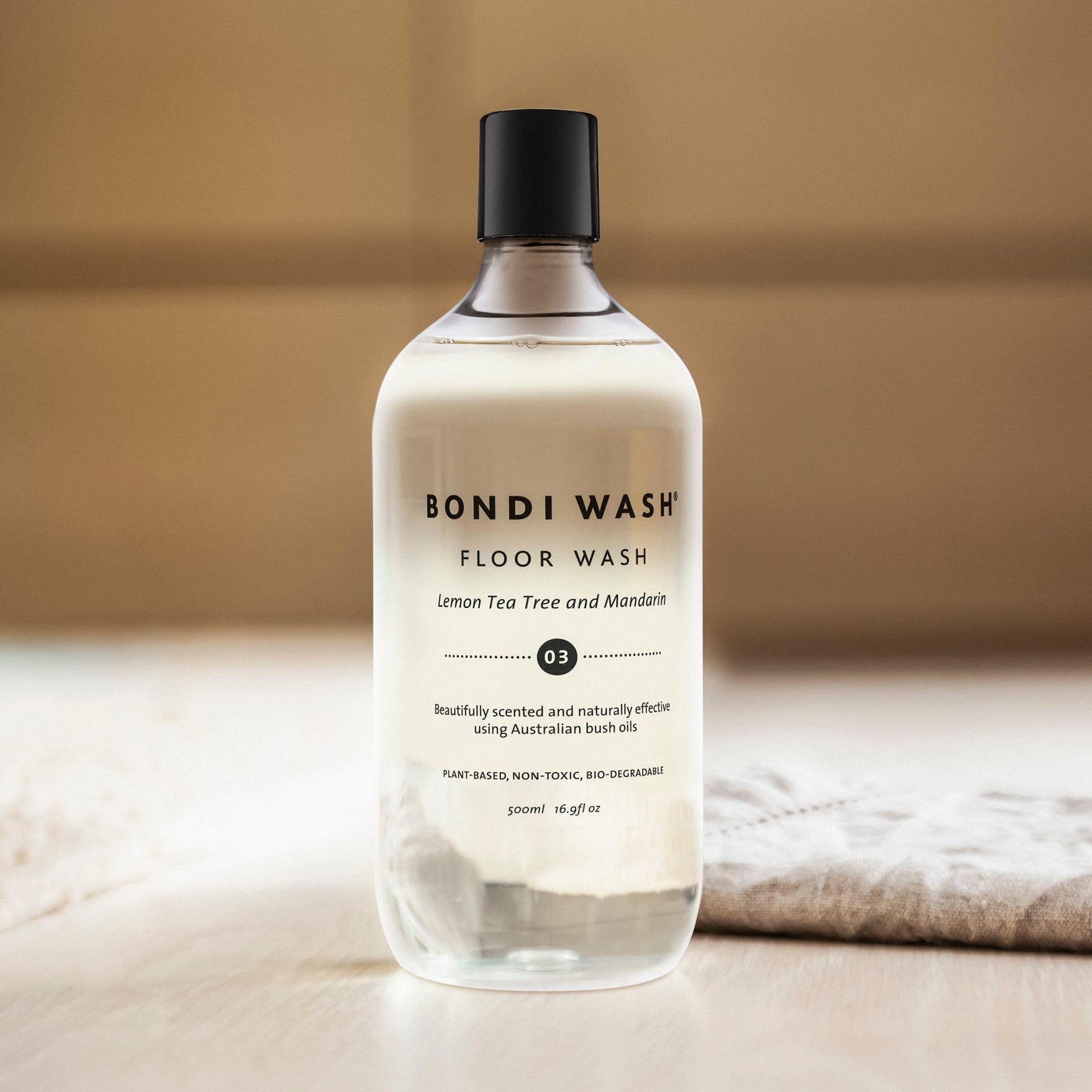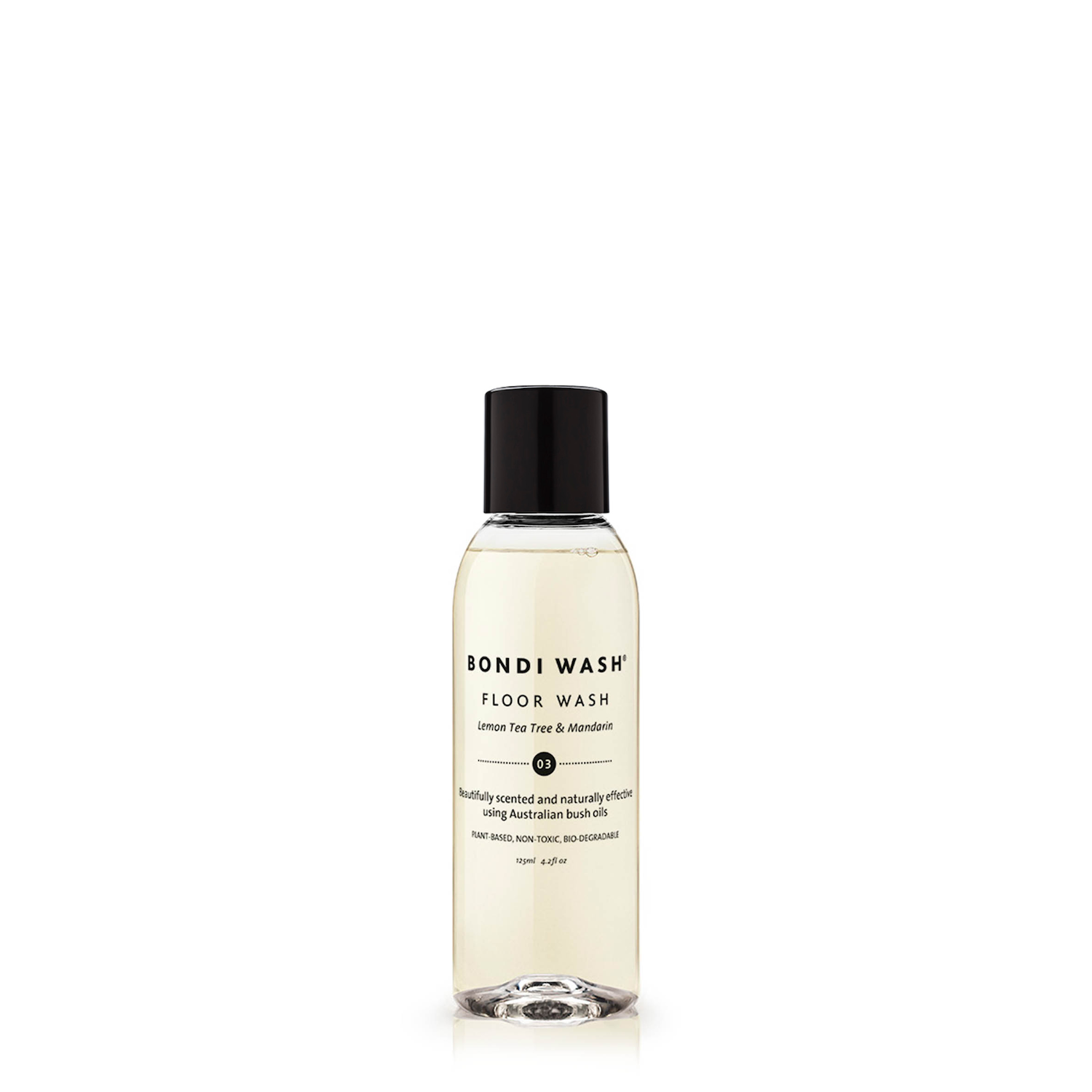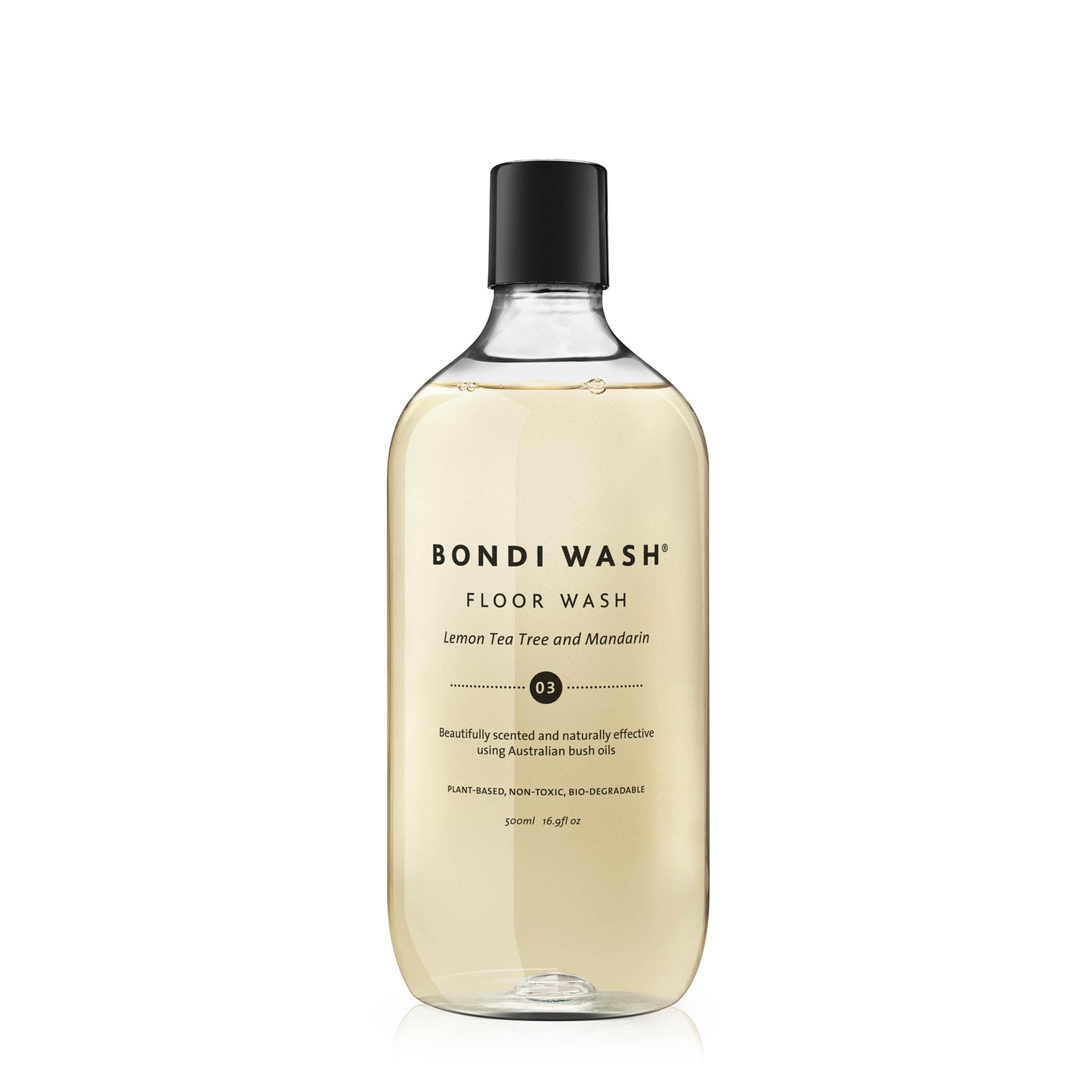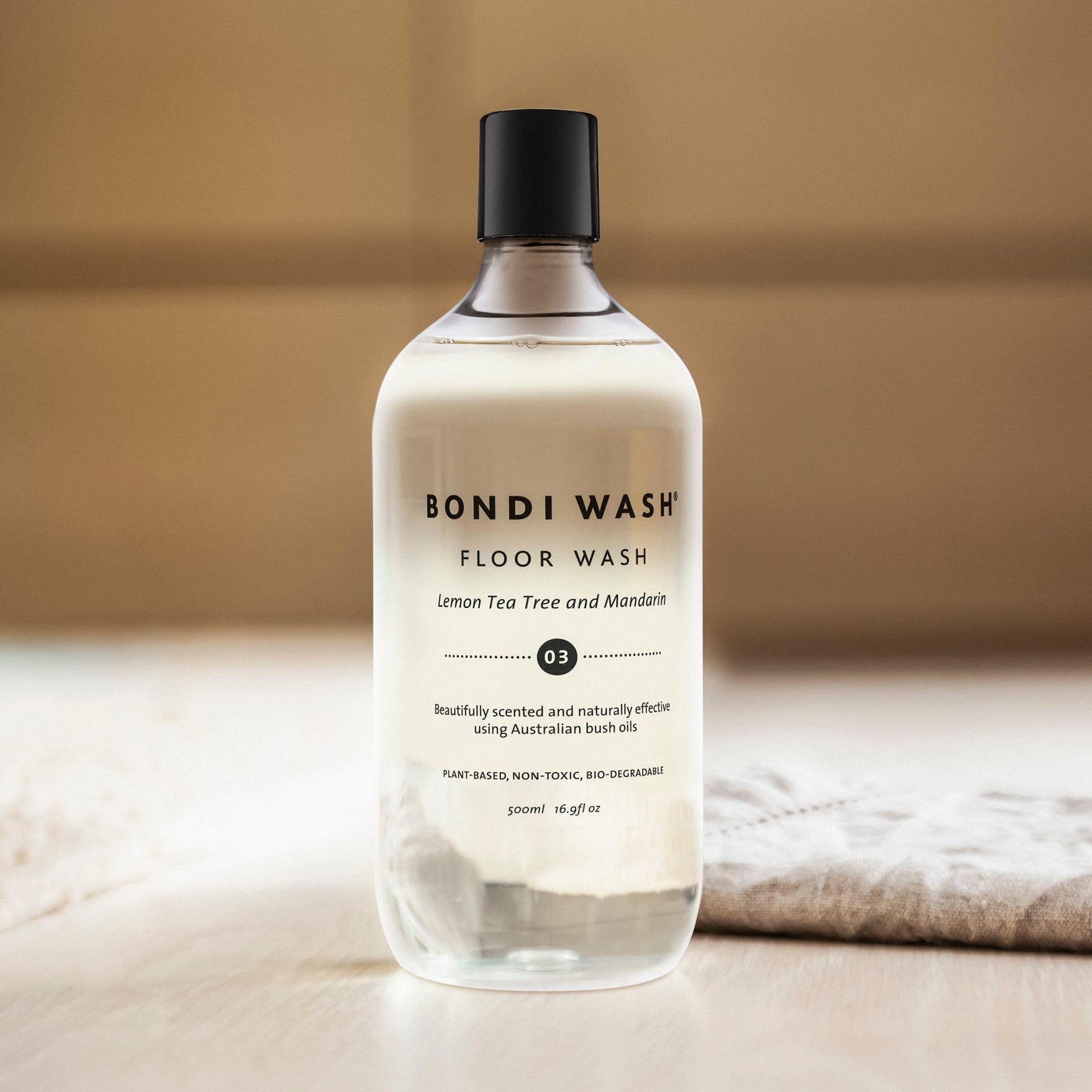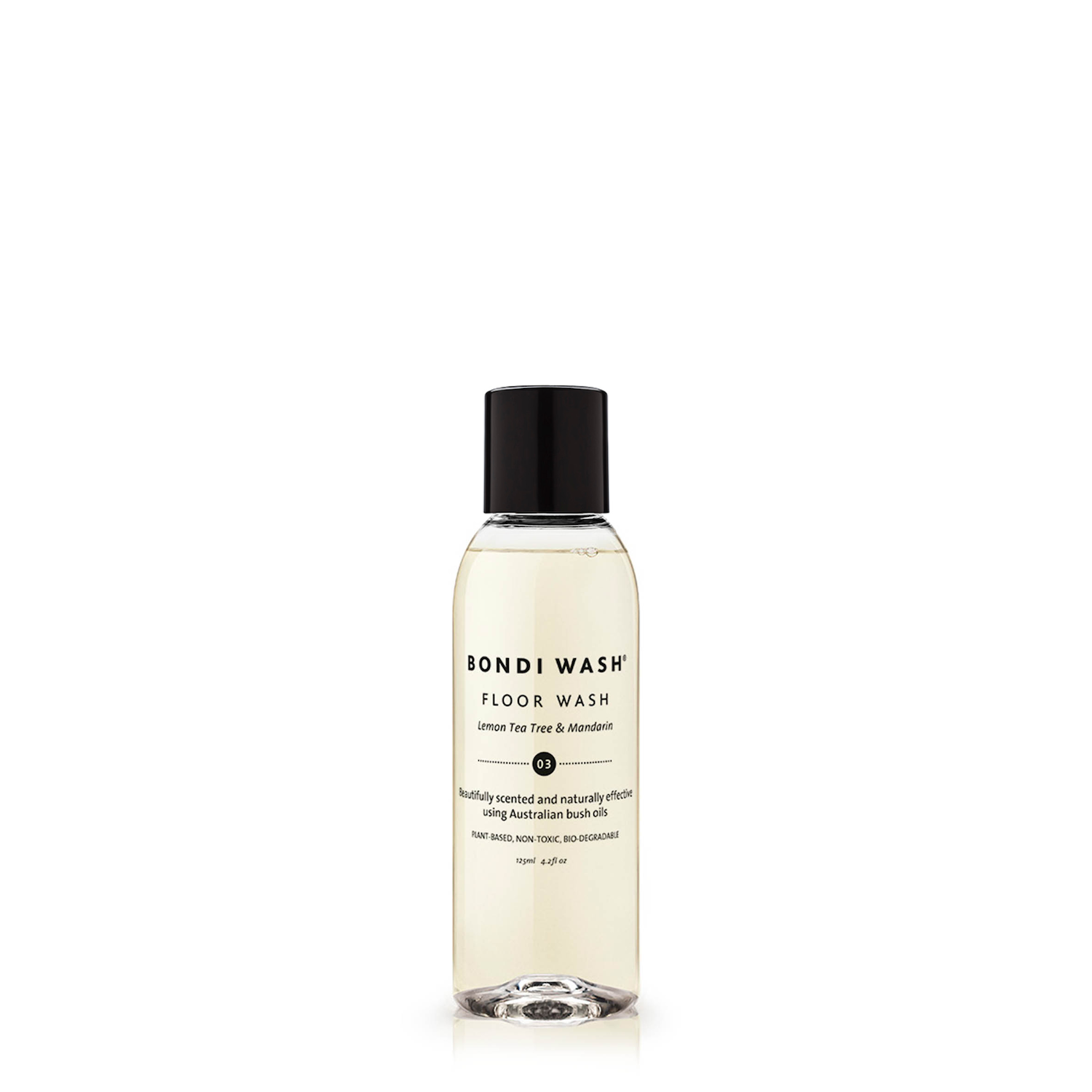 Floor Wash
This variant is currently sold out.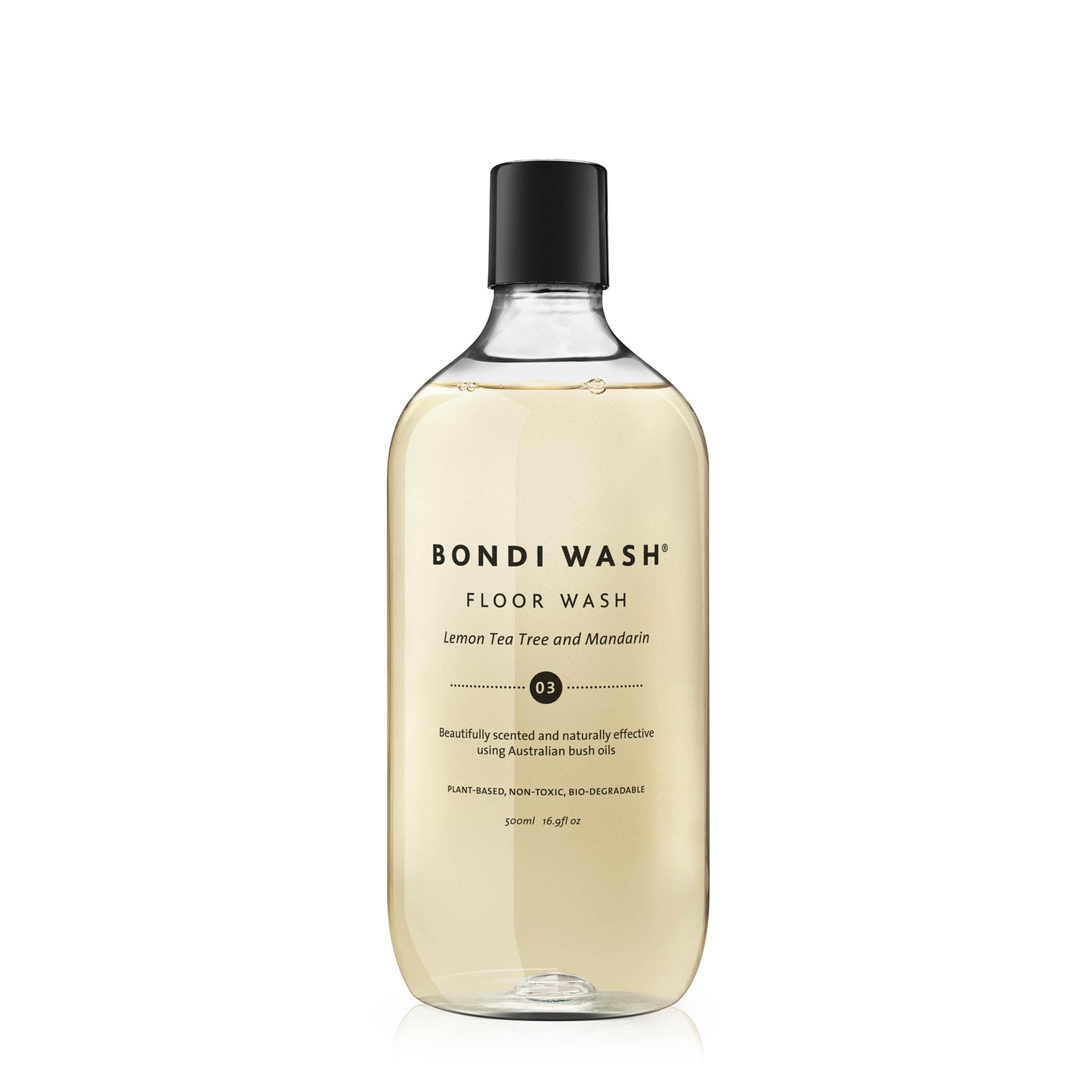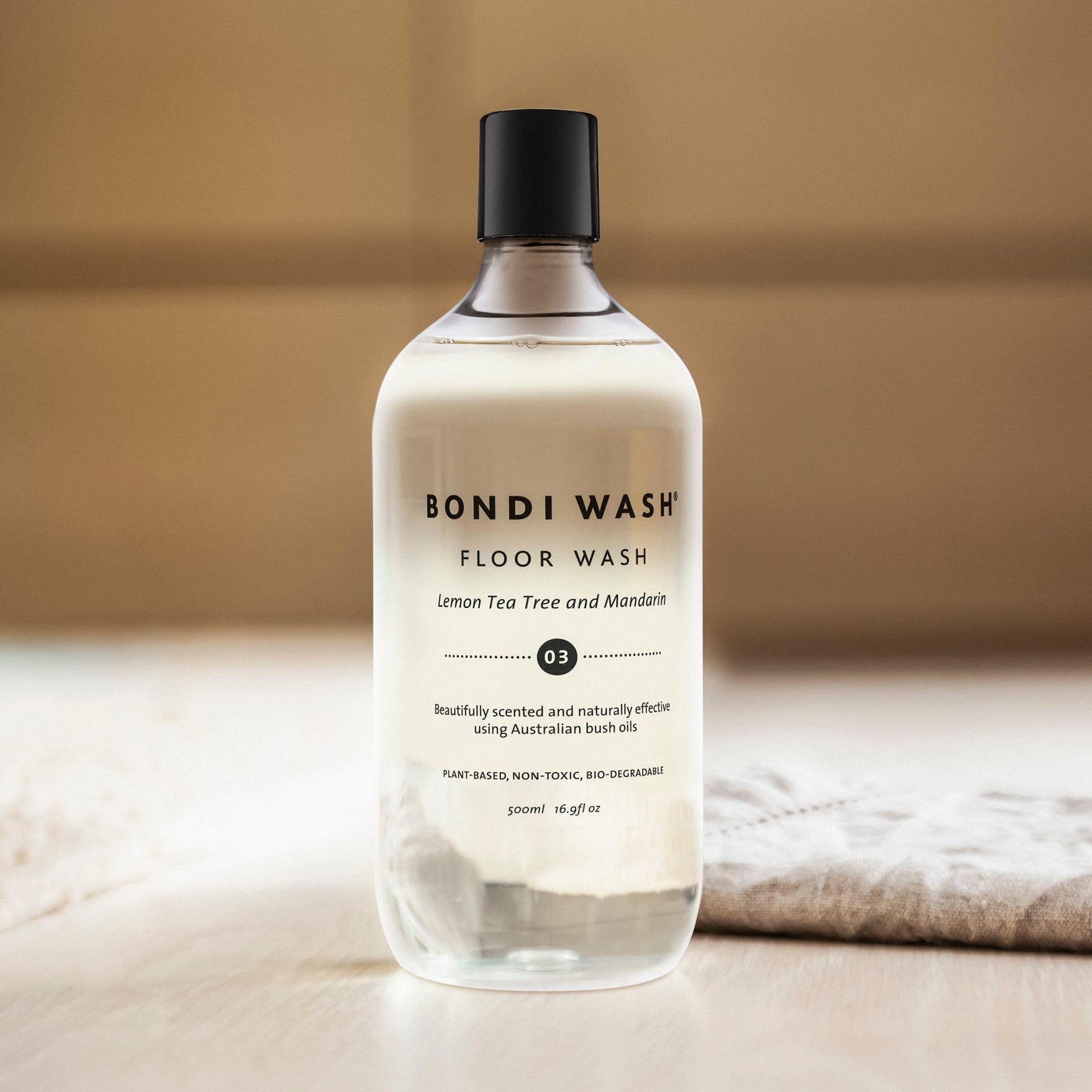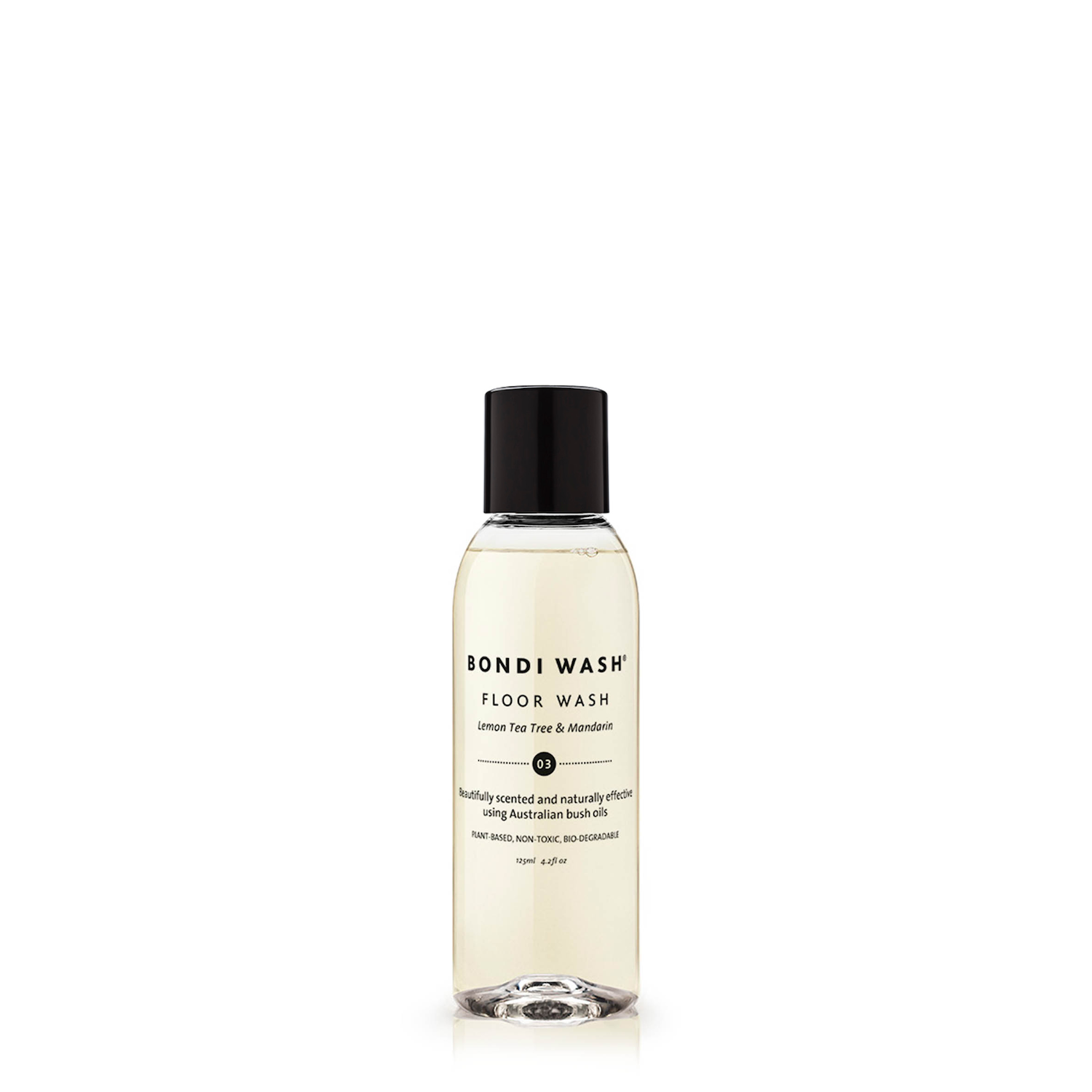 About
A gentle, non-toxic Floor Wash or multi-purpose cleaner naturally scented with Australian botanicals to remove germs and refresh the home. 
Highly concentrated - only a small amount is needed (500ml lasts an average of 80 washes)

99%+ plant-derived ingredients (<1% are food-grade preservatives to keep the products shelf-stable)

Gentle and non-toxic formulation safe to use around babies and pets


Made in Australia
Select from three natural scents:
Scent 1 | Tasmanian Pepper & Lavender – Relaxing
Scent 2 | Sydney Peppermint & Rosemary – Invigorating
Scent 3 | Lemon Tea Tree & Mandarin – Uplifting
Available in 5L bulk, 500ml and 125ml
To Use
Pour a small amount (a capful) into a bucket as it fills with warm water. Mop or clean as required. Suitable for use as a multipurpose cleaner on any surface. Can be used directly onto a wet sponge for spot cleaning. Test an inconspicuous area first. Store in a cool, dry place.
Ingredients
Purified water, < 5% non-ionic surfactants (plant-derived), citric acid, Australian bush oils. essential oils, food-grade preservatives, limonene, citral, linalool, citronellol.