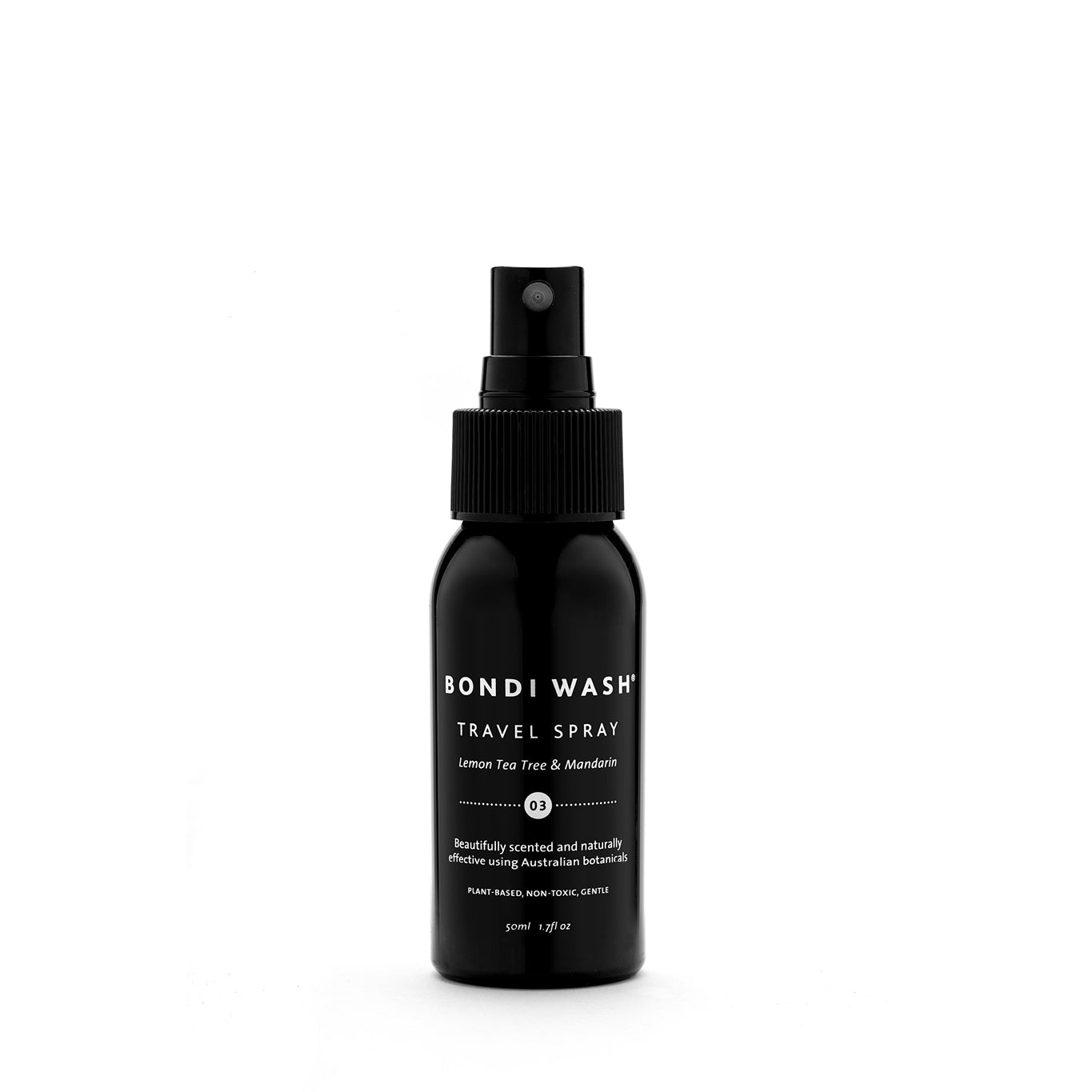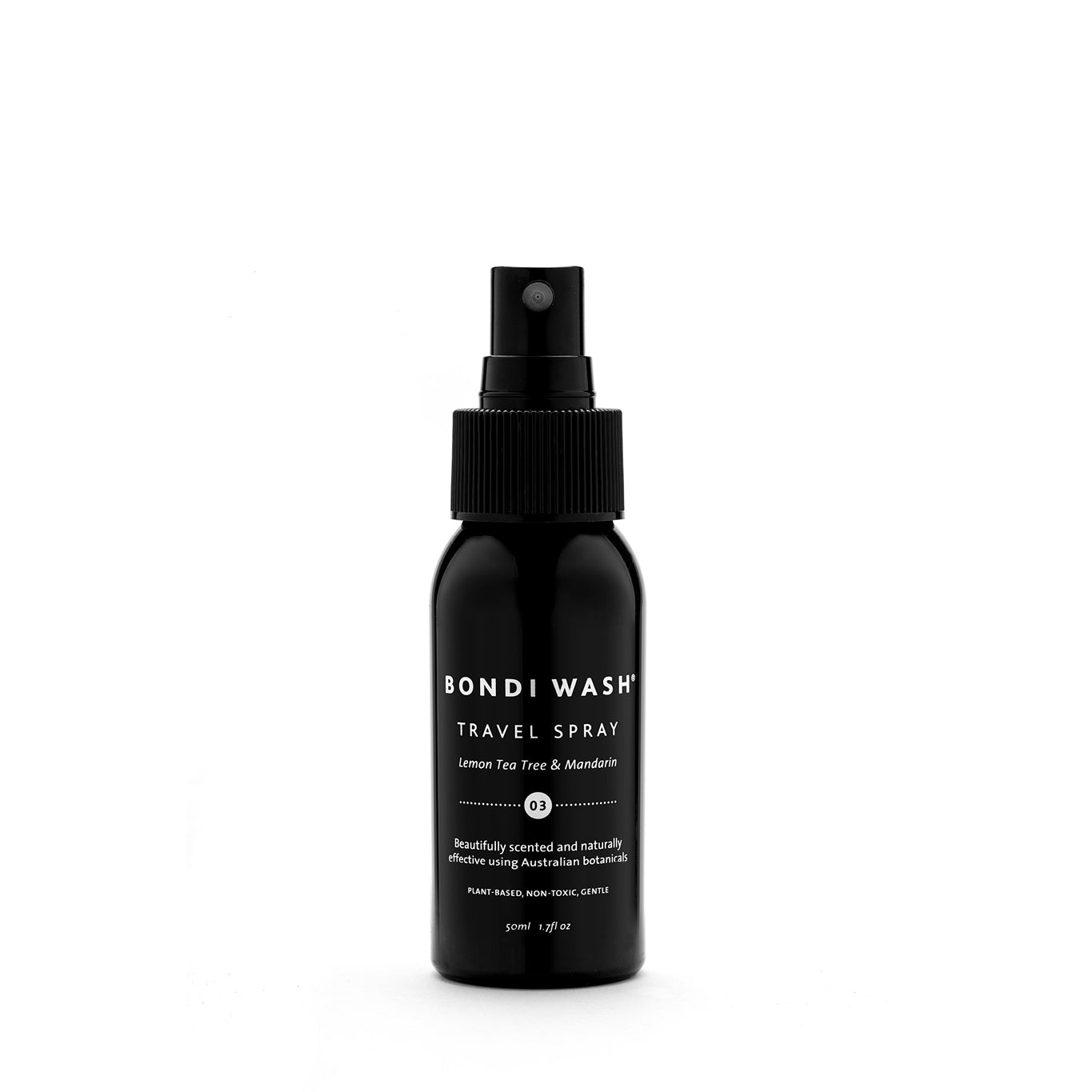 Travel Spray
This product is currently sold out.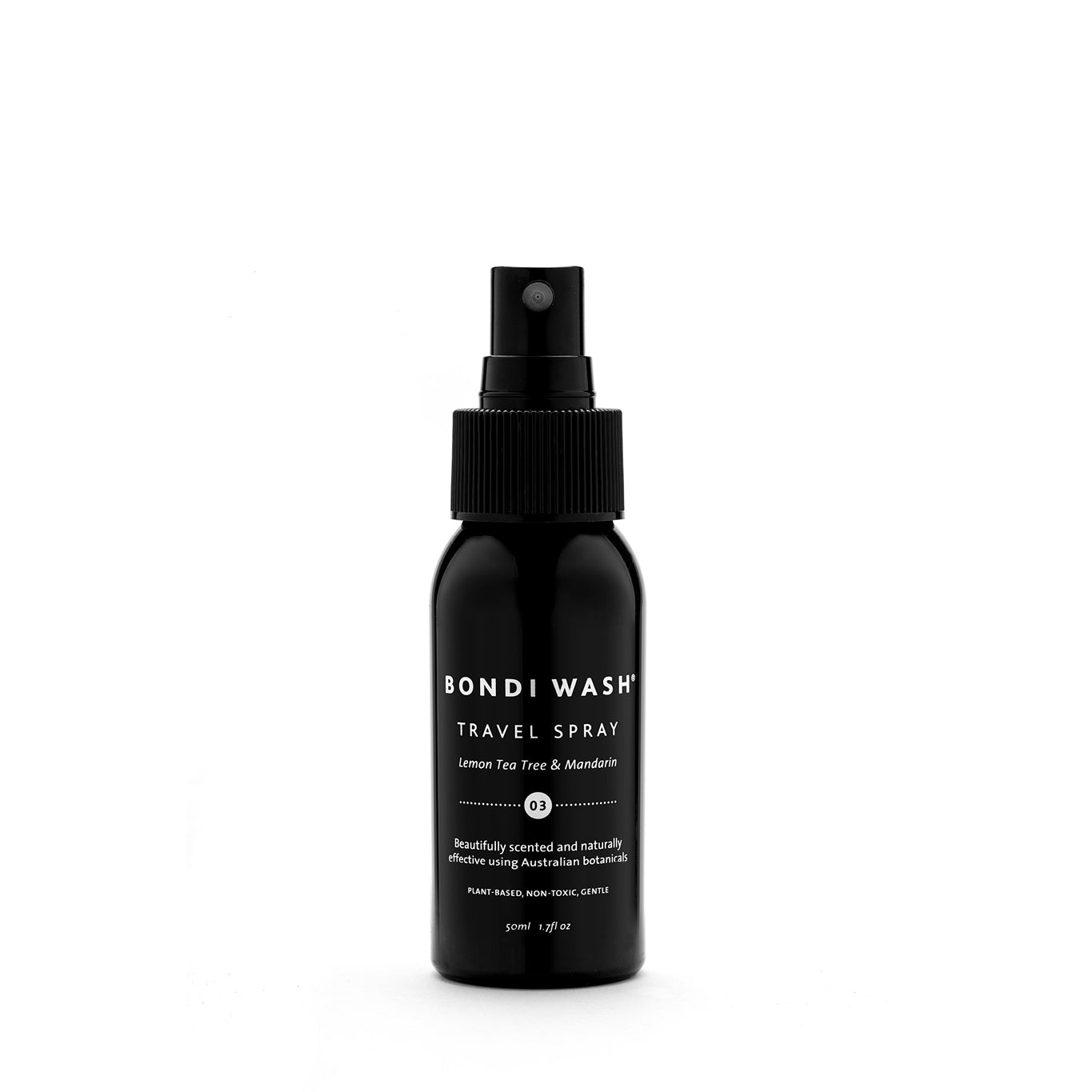 About
A multipurpose scented Travel Spray to refresh your clothes and luggage.  Meets the independent lab test 'kills 99.9% of germs' so bacteria that cause many travelling odours will be removed.  Lightly scented in our Lemon Tea Tree & Mandarin scent, the Travel Spray can remind you of Australian adventures wherever you travel in the world.
Gentle formulation that can be sprayed directly onto clothes or into luggage

99%+ plant-derived ingredients (<1% are food-grade preservatives to keep the products shelf-stable)

Powerfully anti-bacterial, independent lab tested to verify it

'kills 99.9% of germs'

naturally

Small amount of plant-derived alcohol within

50ml lasts 400 sprays

Made in Australia
Available in Lemon Tea Tree & Mandarin
Available in 50ml
To Use
Spray regularly while travelling or at home on luggage, clothes, linens, and shoes to refresh, deodorise and kill germs. Safe for most fabrics and surfaces but test if concerned. Store in a cool, dry place.
Ingredients
Purified water, plant-derived alcohol, < 5% non-ionic surfactants (plant-derived), < 5% anionic surfactants (plant-derived), Australian bush oils, essential oils, limonene, citral, linalool, citronellol.