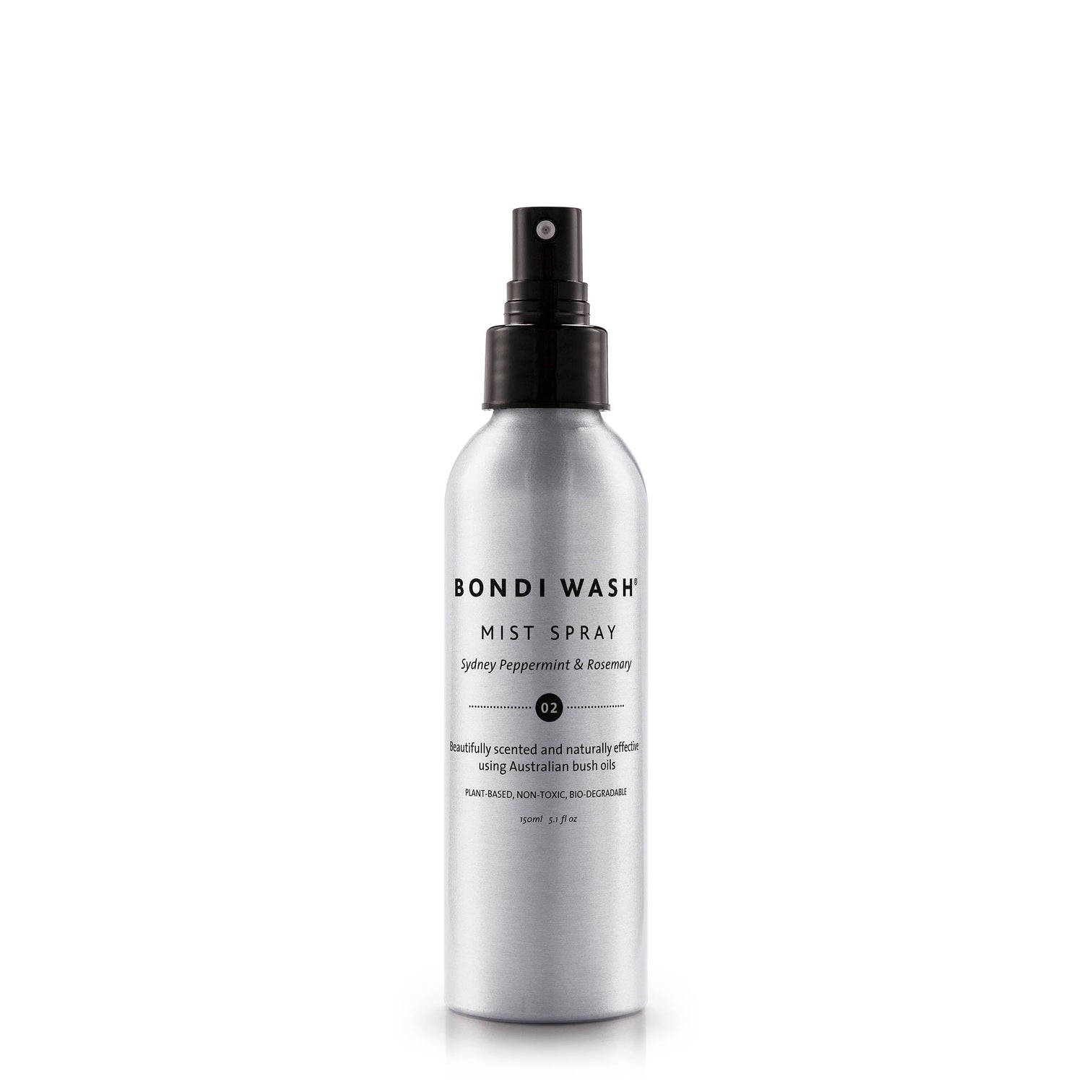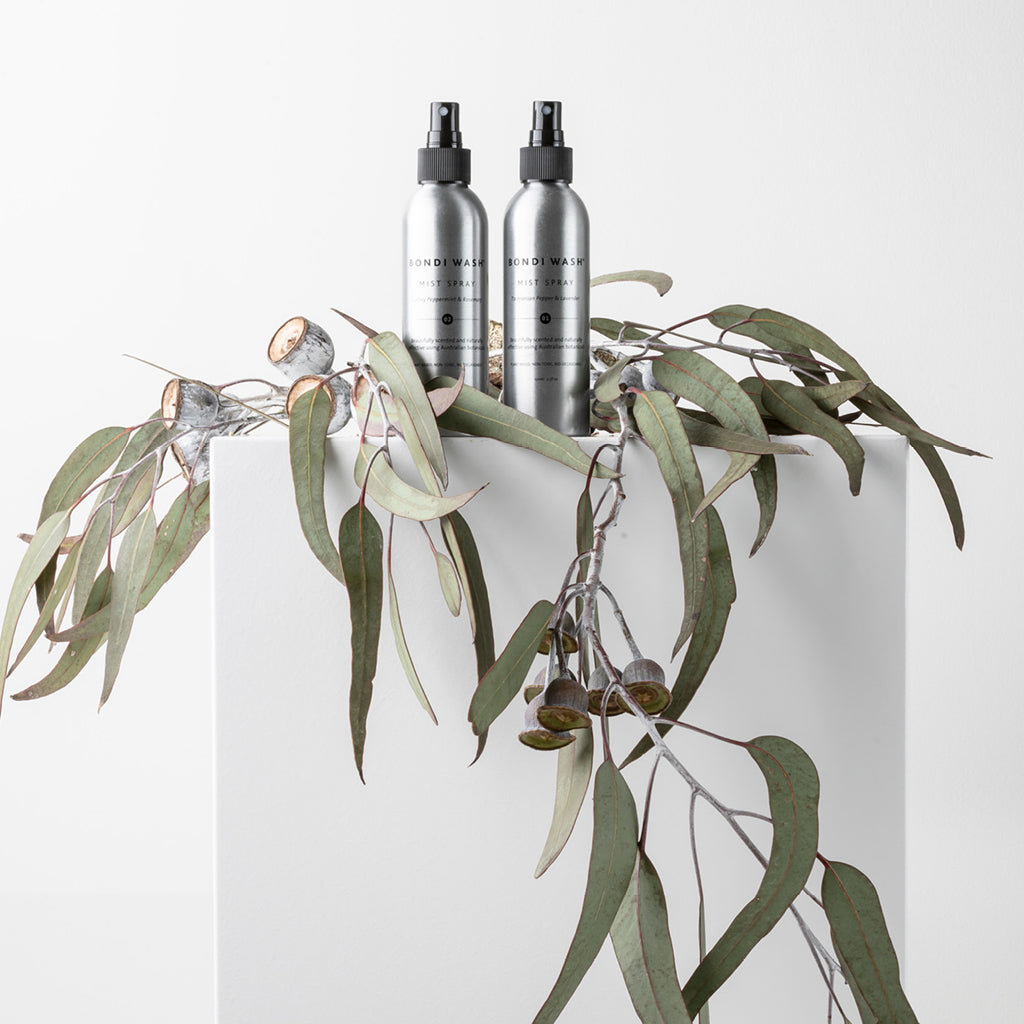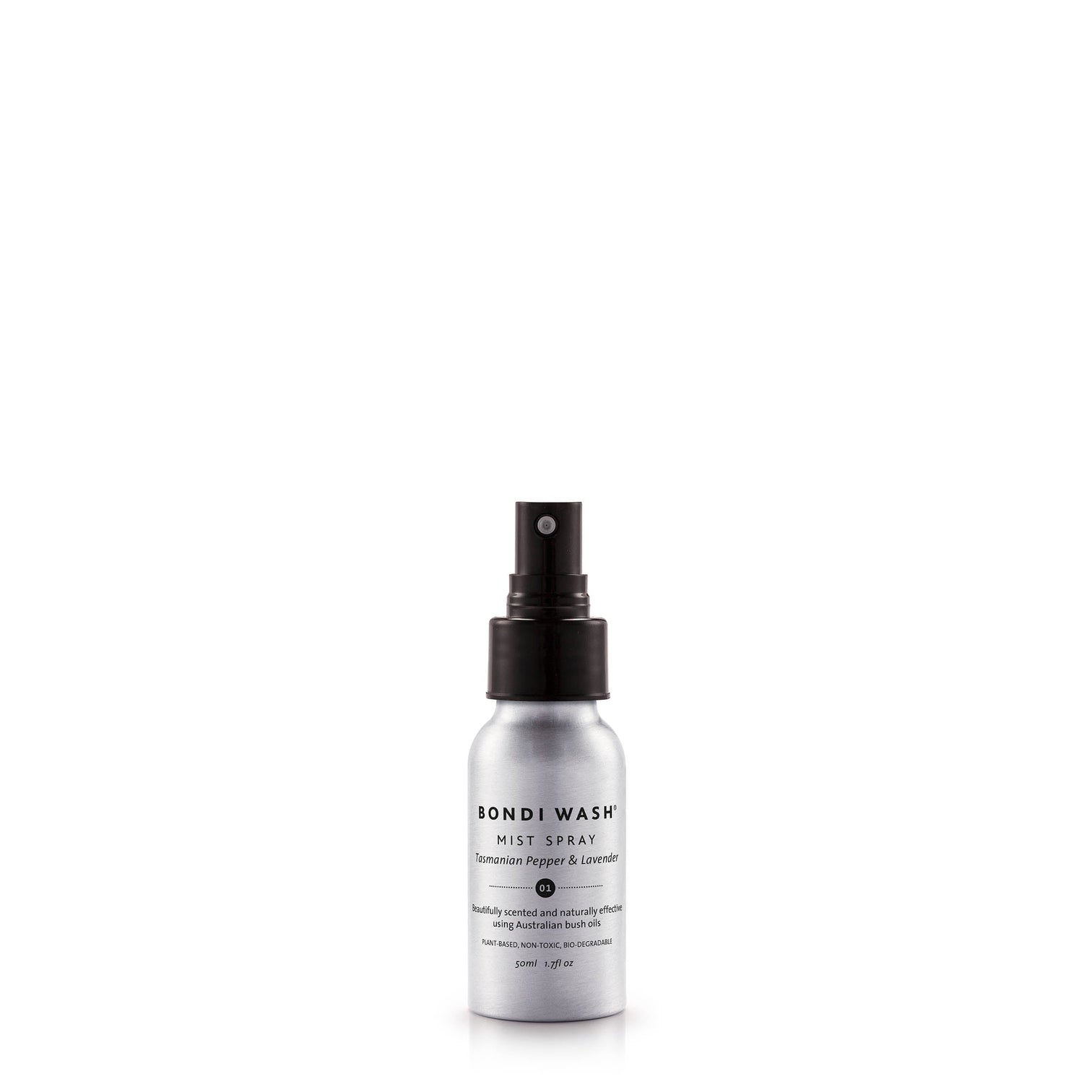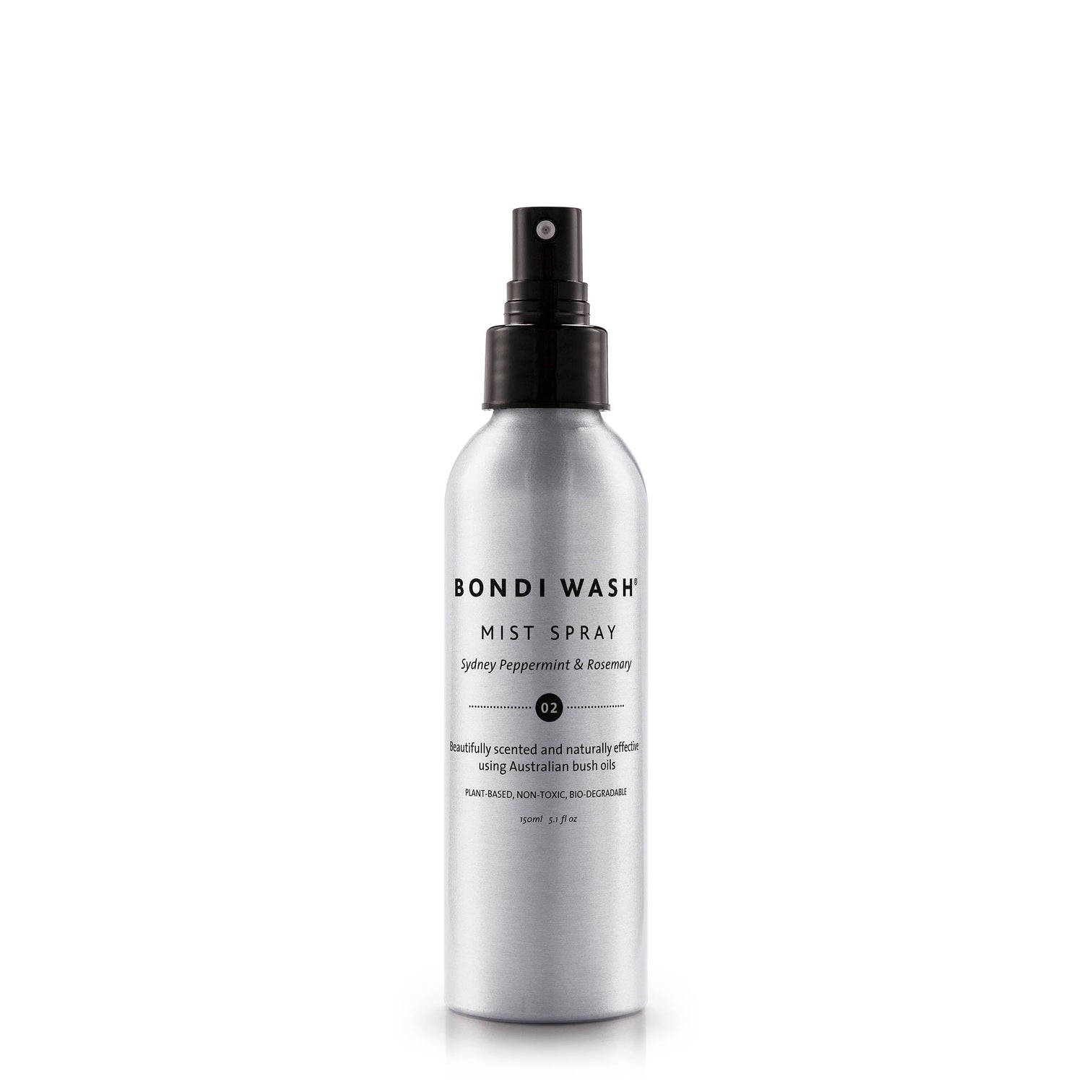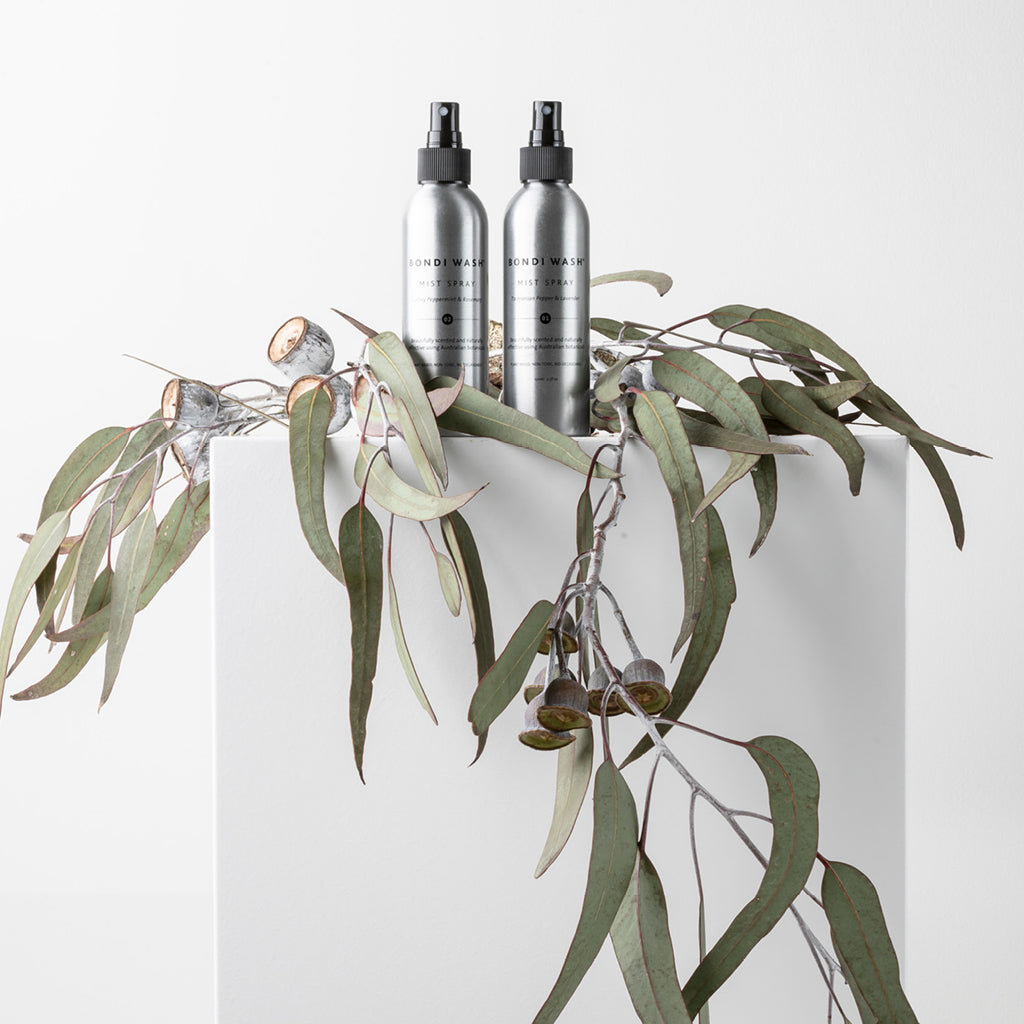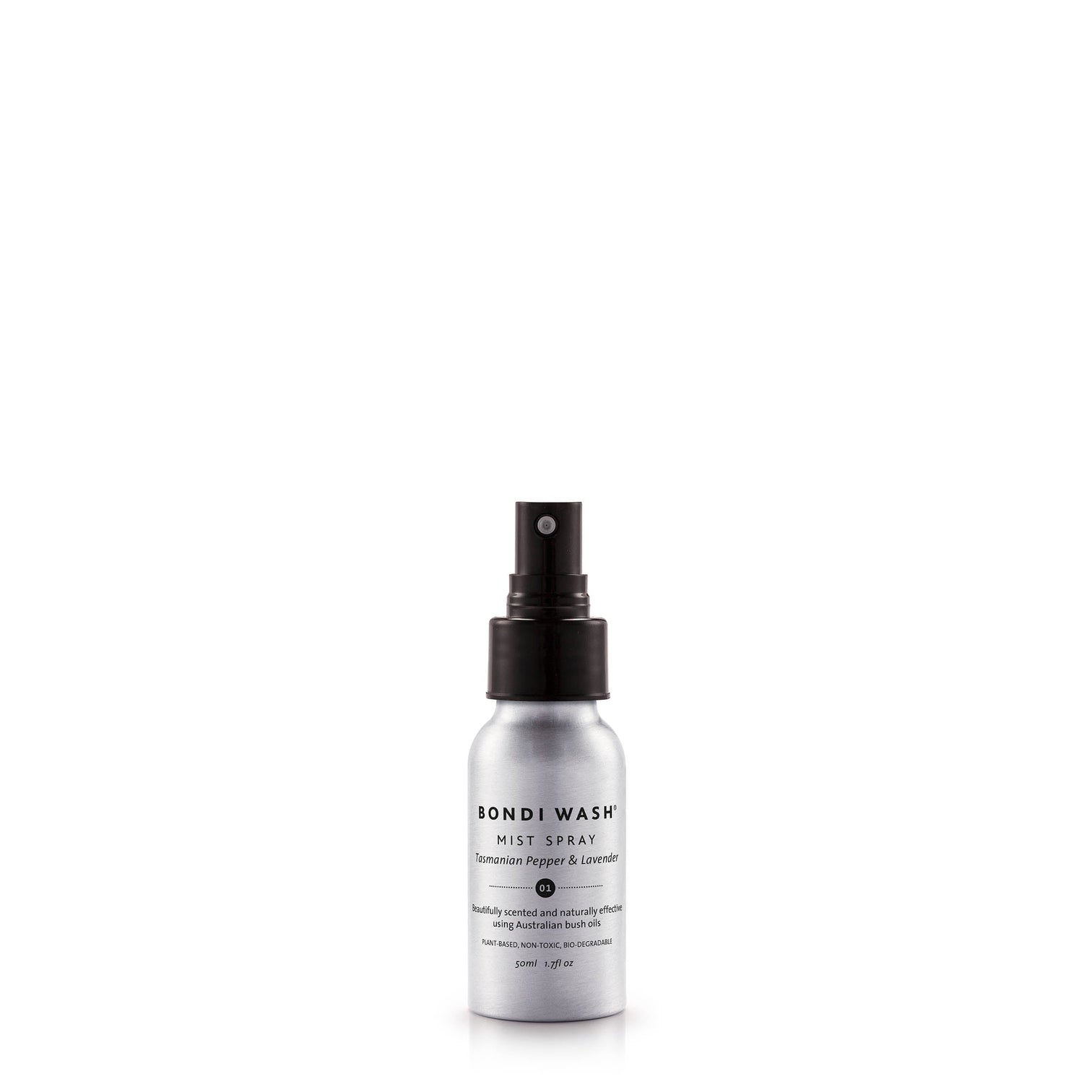 Mist Spray
This variant is currently sold out.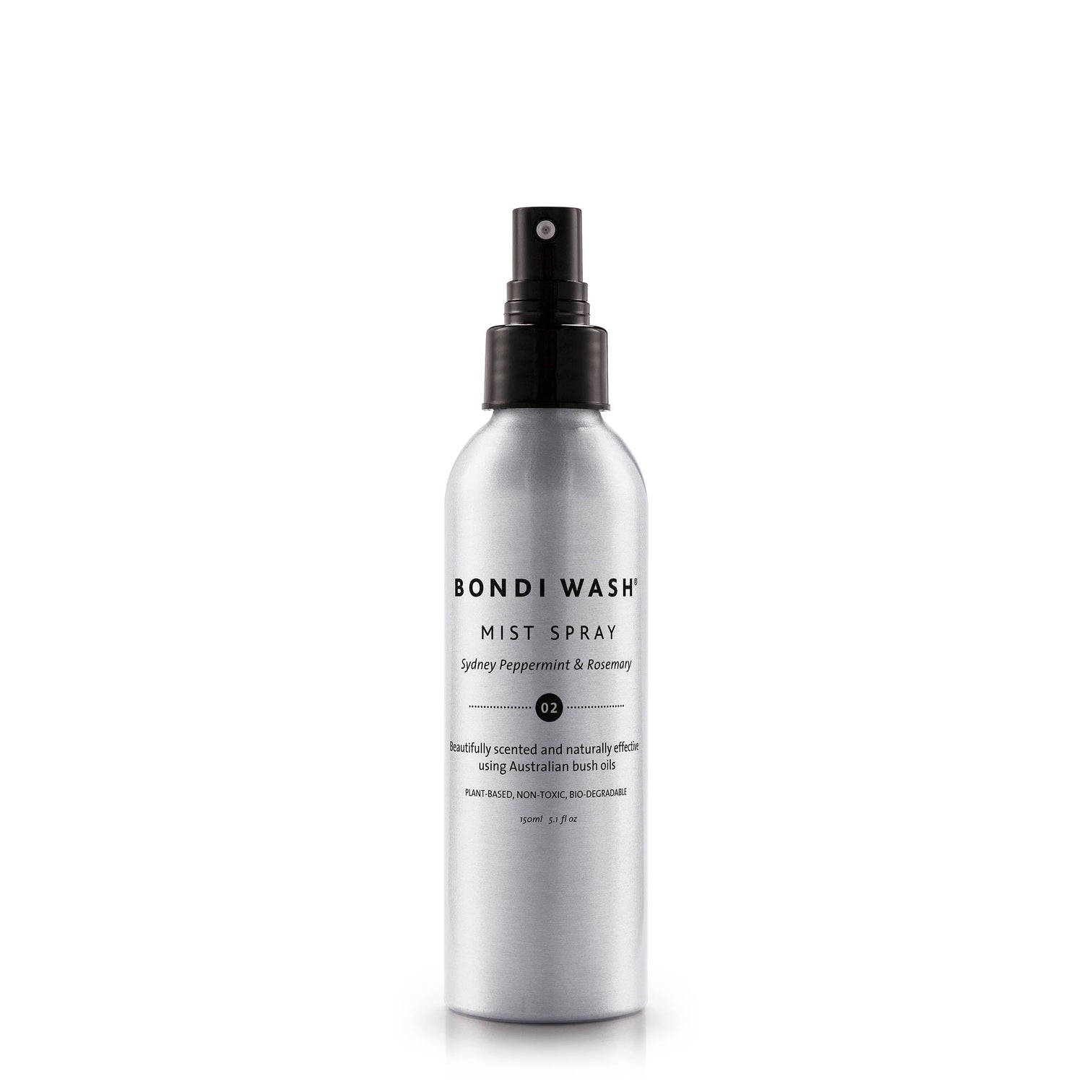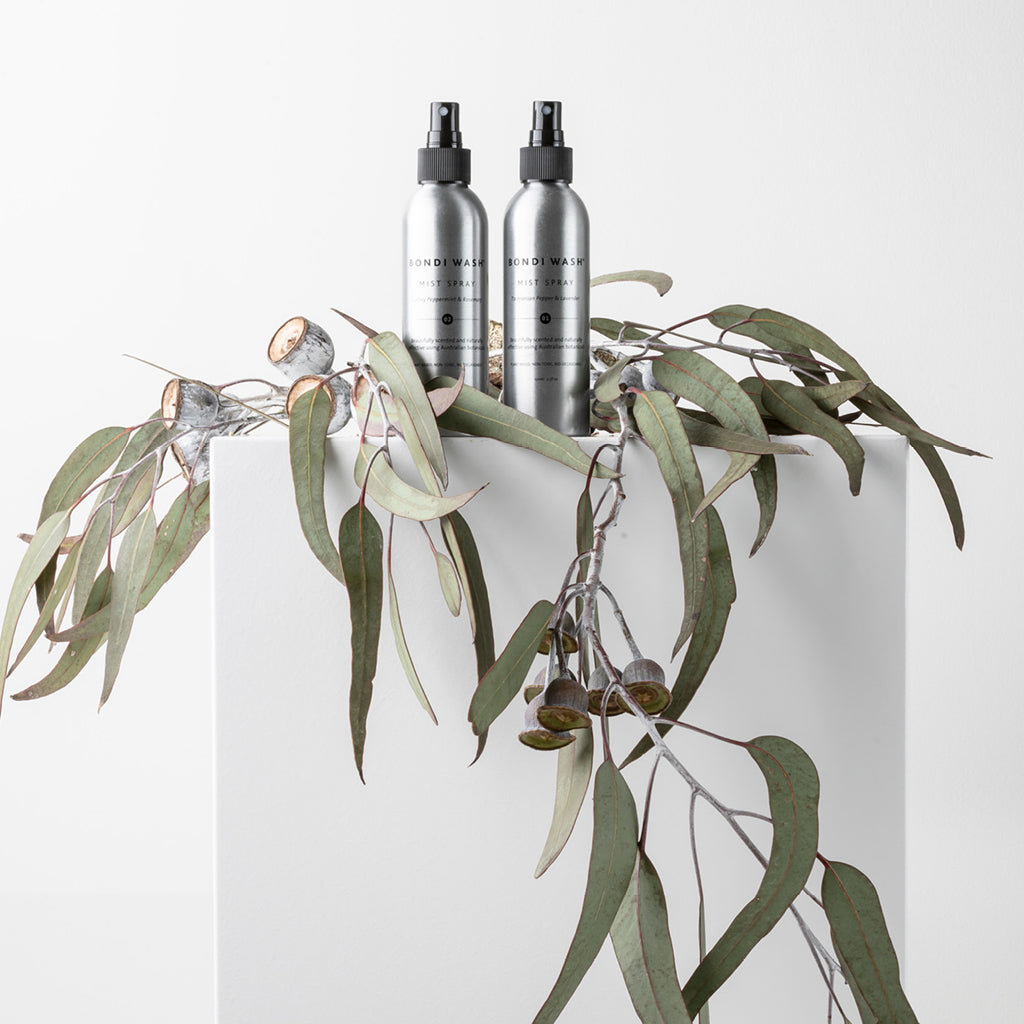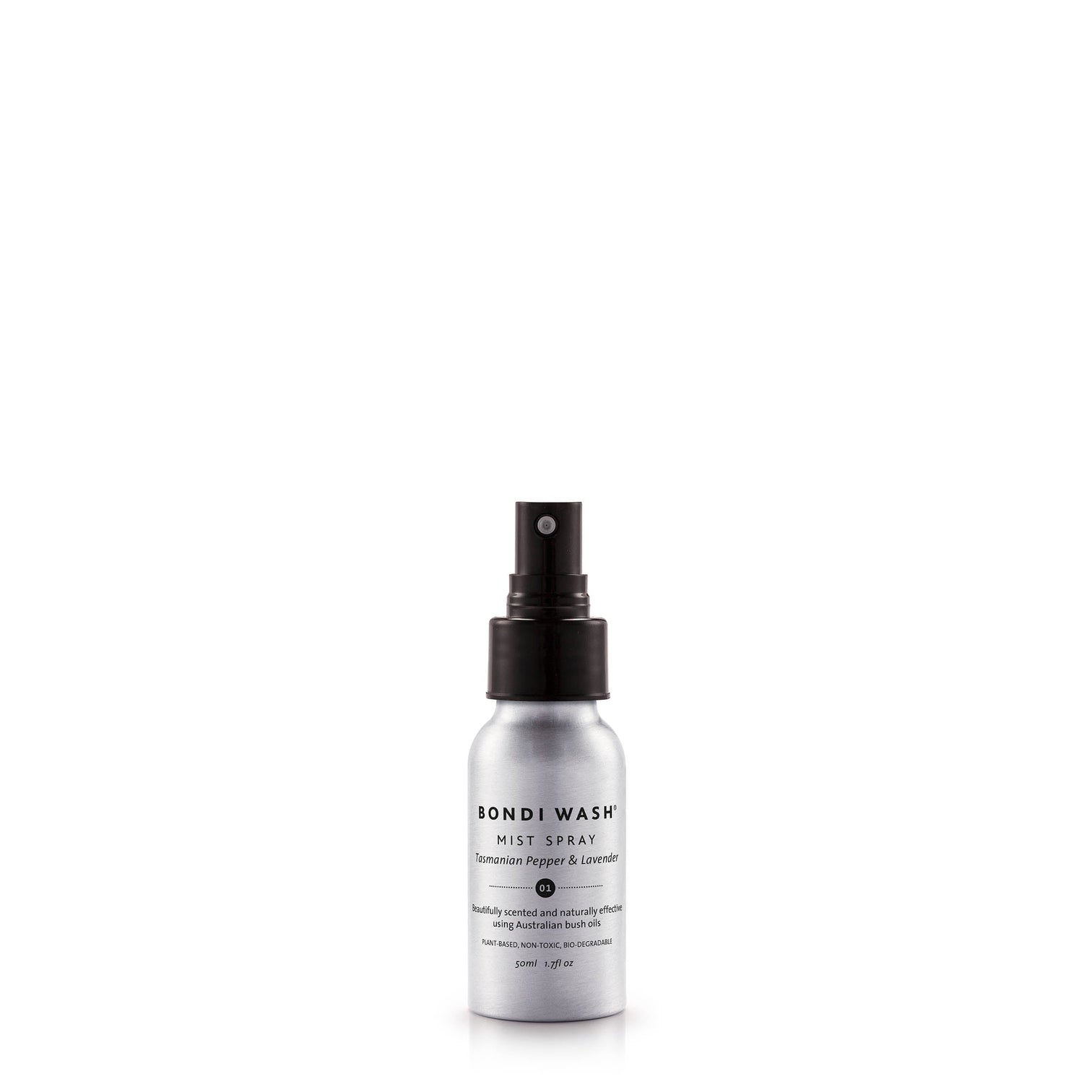 About
Purify, freshen and naturally fragrance your space using the Mist Spray.  Designed with powerful essential oils to kill airborne bacteria and disinfect all surfaces of the home including fabrics.
99%+ plant-derived ingredients (<1% are food-grade preservatives to keep the products shelf-stable)

Powerfully anti-bacterial, independent lab tested to verify it

'kills 99.9% of germs'

naturally

Gentle, non-toxic formulation

Made in Australia

Packaged in a recyclable aluminium bottle
The Mist Spray can be used to refresh clothes when steaming and impart a beautiful scent on linen and bedding or as a delicate pillow spray. 
Select from five natural scents:
Scent 1 | Tasmanian Pepper & Lavender – Relaxing
Scent 2 | Sydney Peppermint & Rosemary – Refreshing
Scent 3 | Lemon Tea Tree & Mandarin – Cleansing
Scent 6 | Fragonia & Sandalwood – Grounding
Scent 8 | Aniseed Myrtle & Vanilla – Deodorising
Available in 50ml (lasts 400 sprays) 150ml (lasts 1,200 sprays) and 500ml bottle (lasts 4000 sprays)
To Use
Spray wherever beautiful scents are required such as in the bathroom, the car, the wardrobe, or the entrance hall. Can be used on fabric and linens. Test on an inconspicuous area first. Do not spray into eyes or mouth. Store in a cool, dry place.
Ingredients
Purified water, plant-derived alcohol, < 5% non-ionic surfactants (plant-derived), < 5% anionic surfactants (plant-derived), Australian bush oils, lactic acid, essential oils, natural preservatives, limonene, citral, linalool, citronellol.