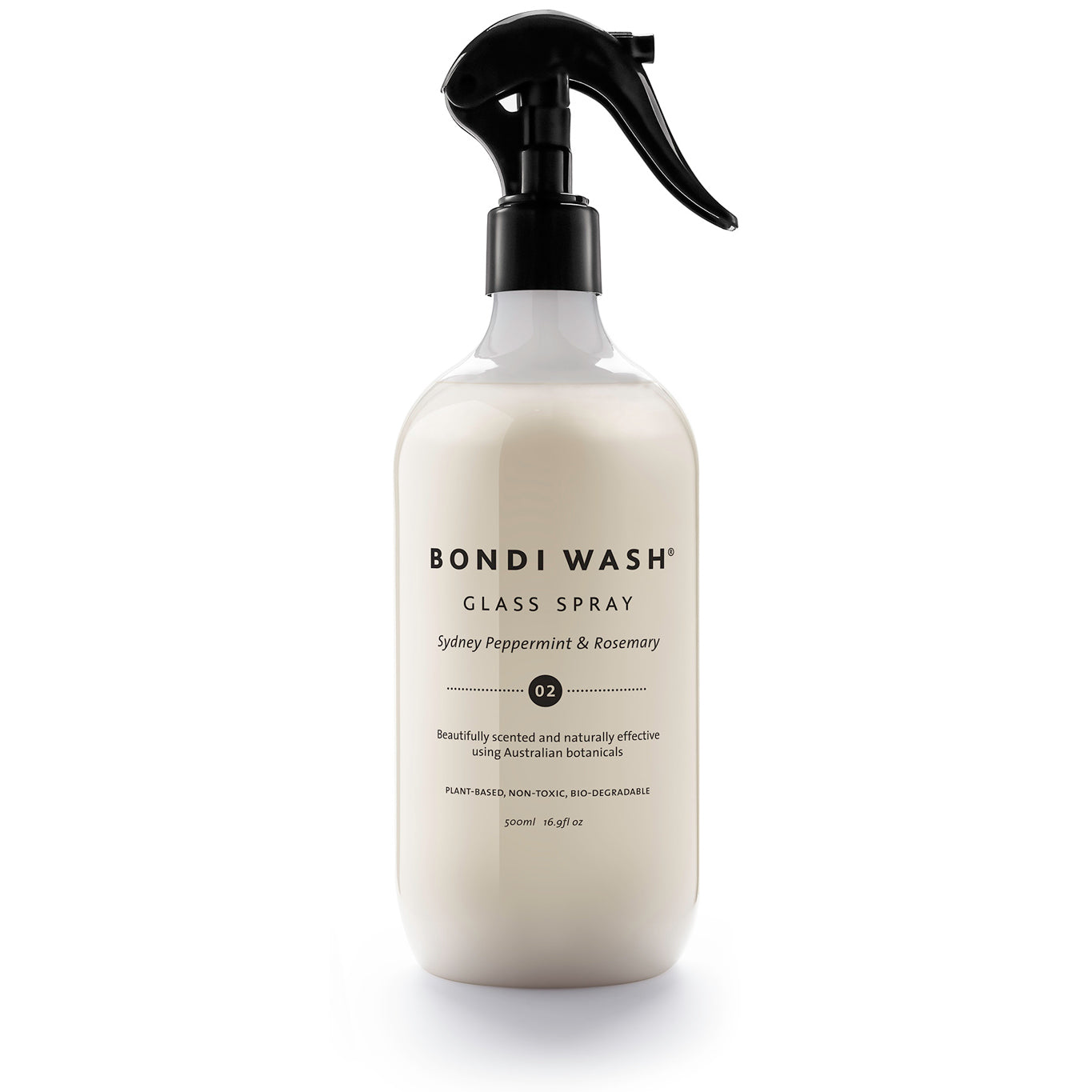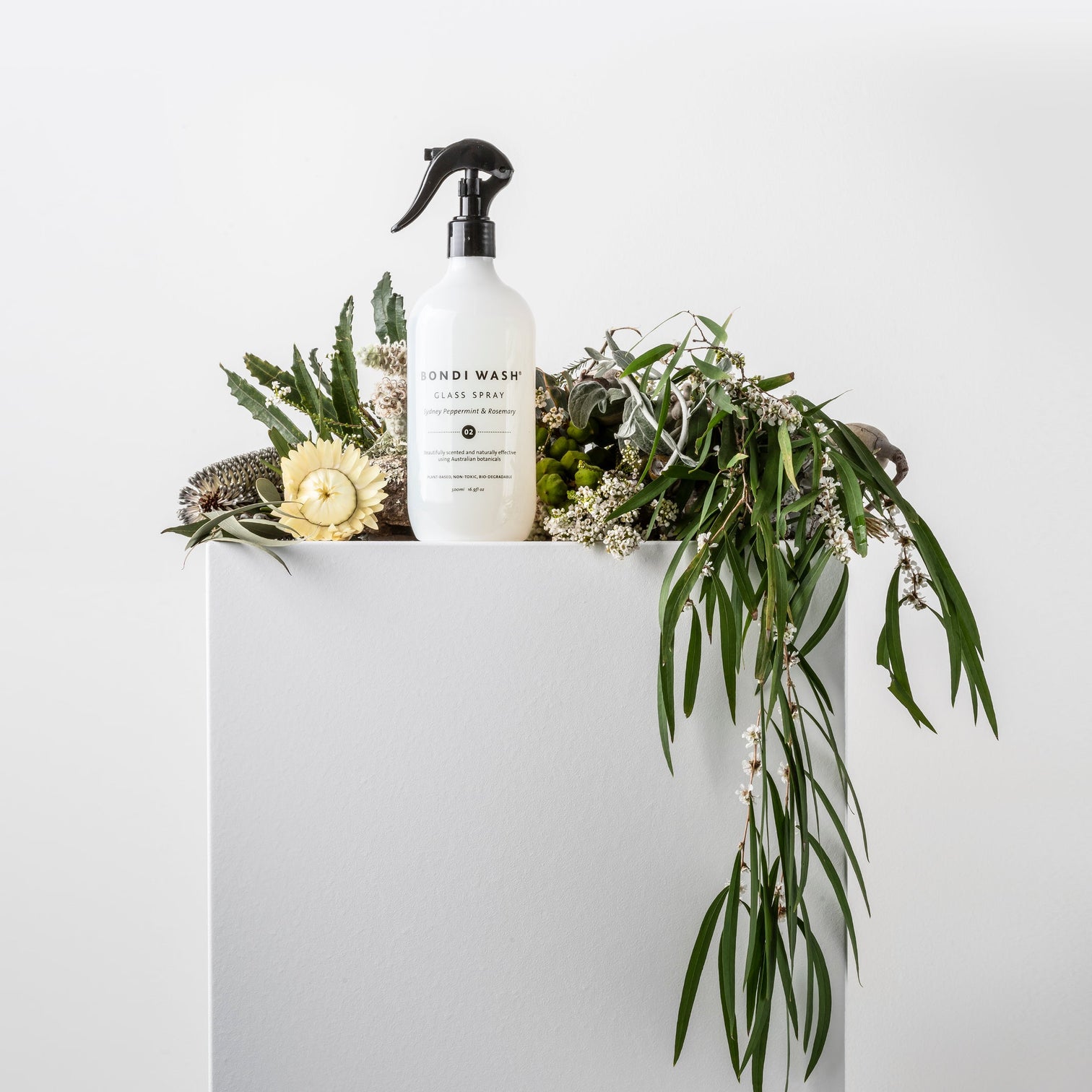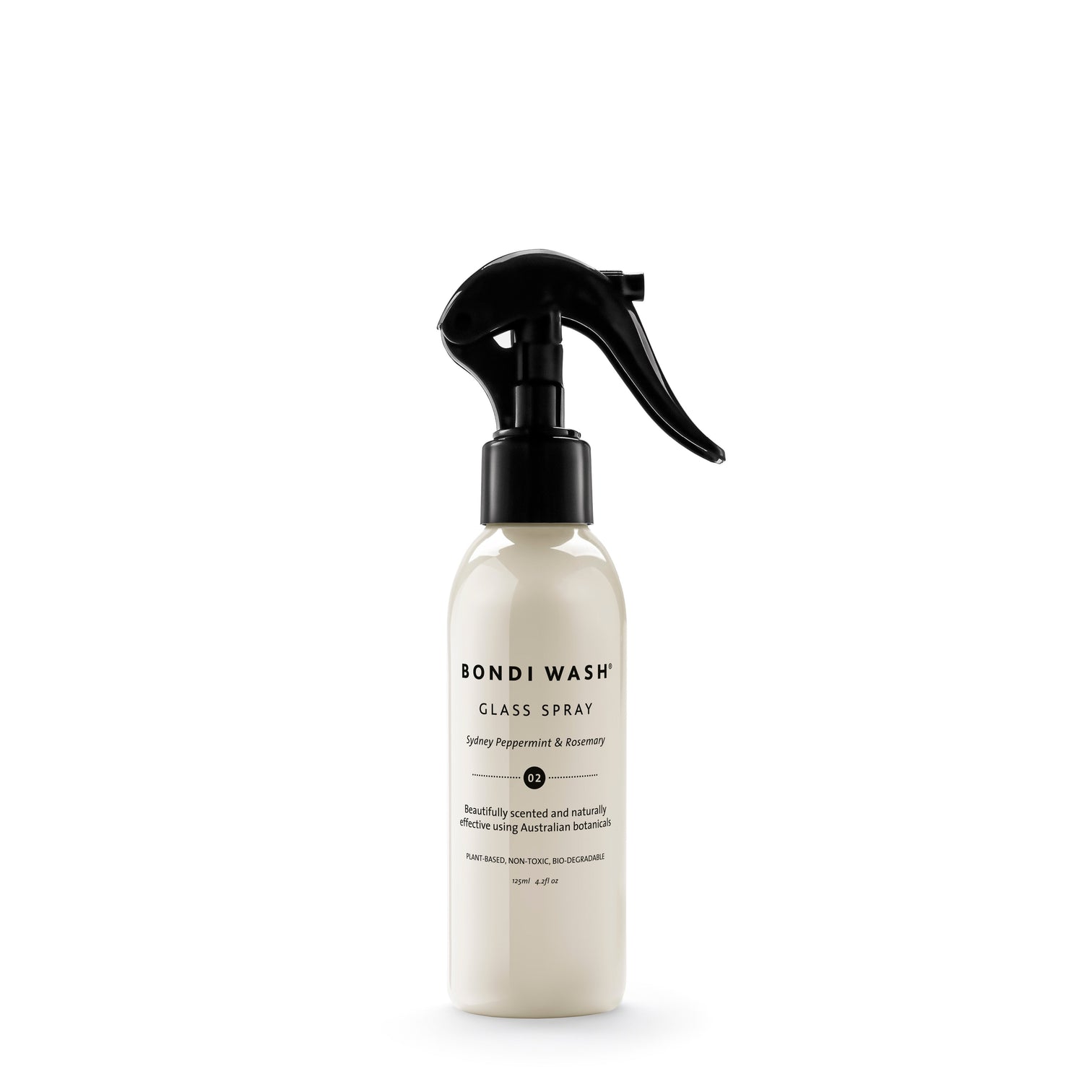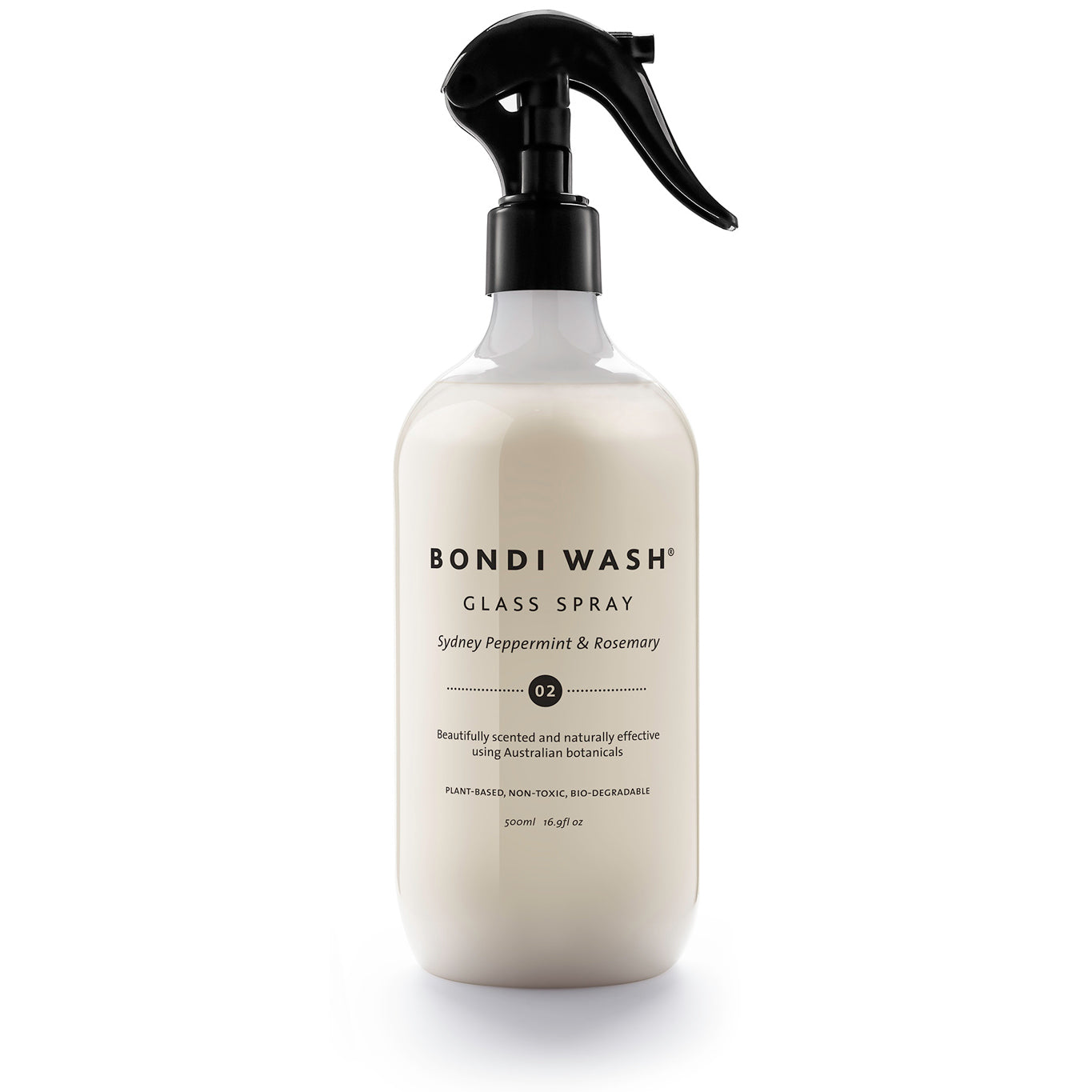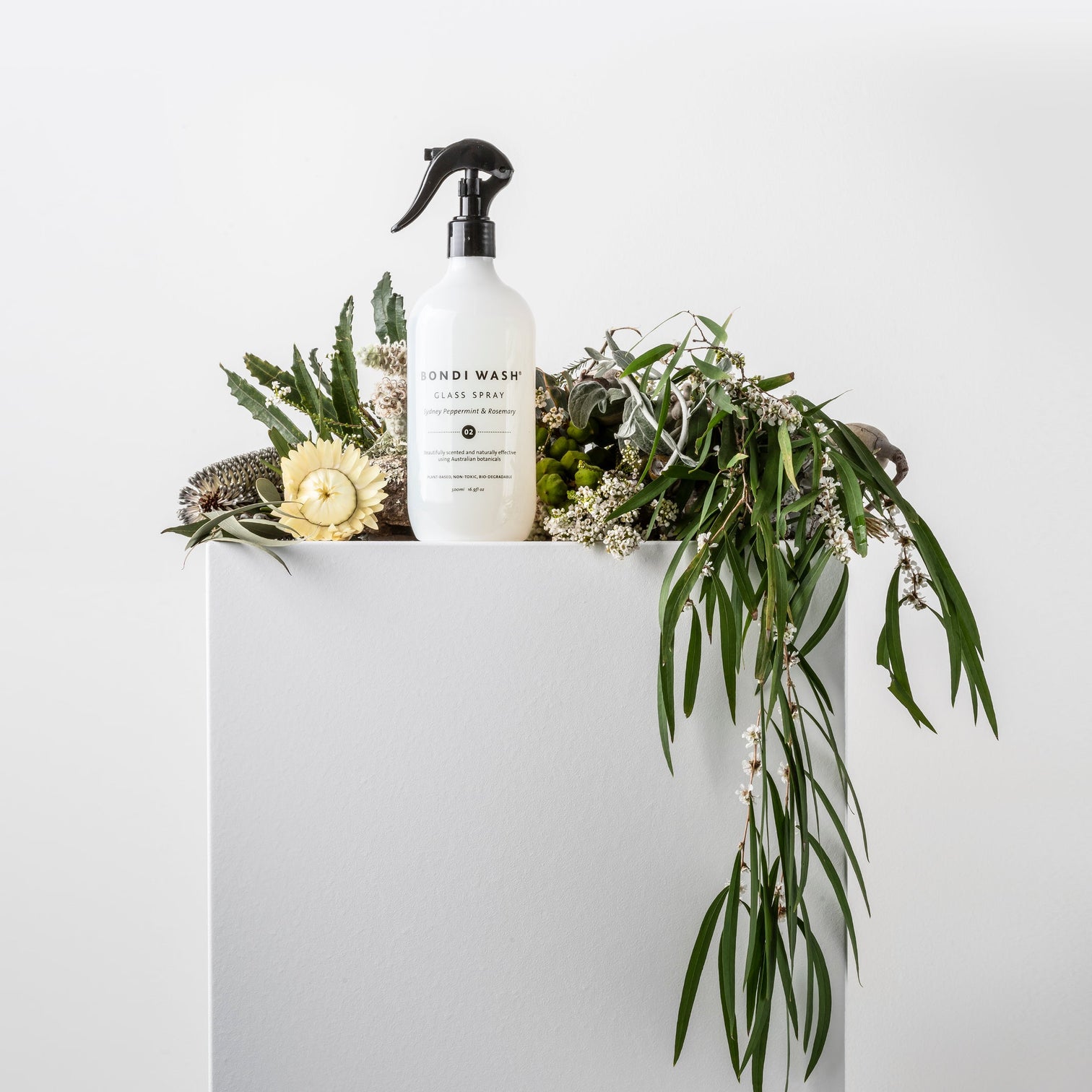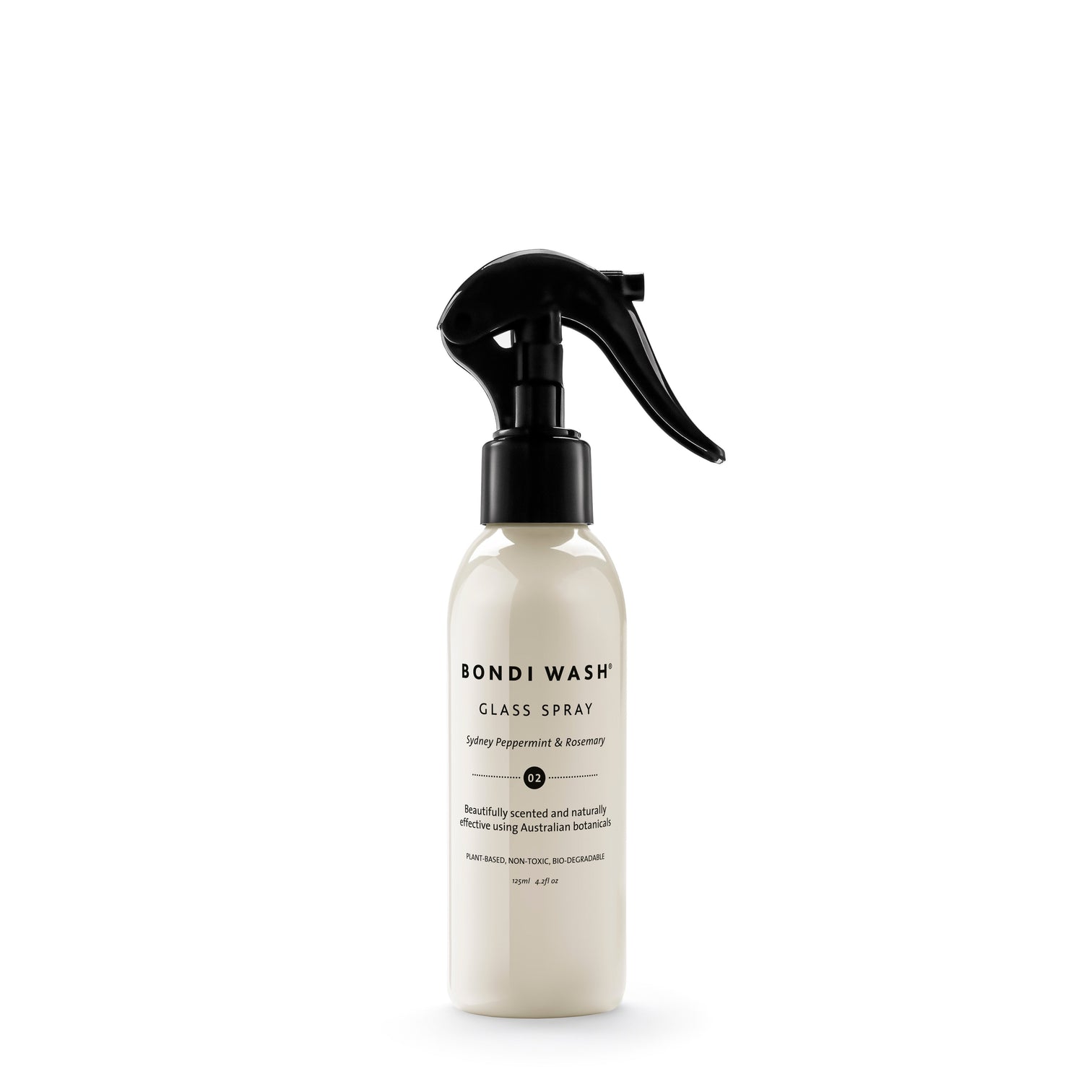 Glass Spray
This variant is currently sold out.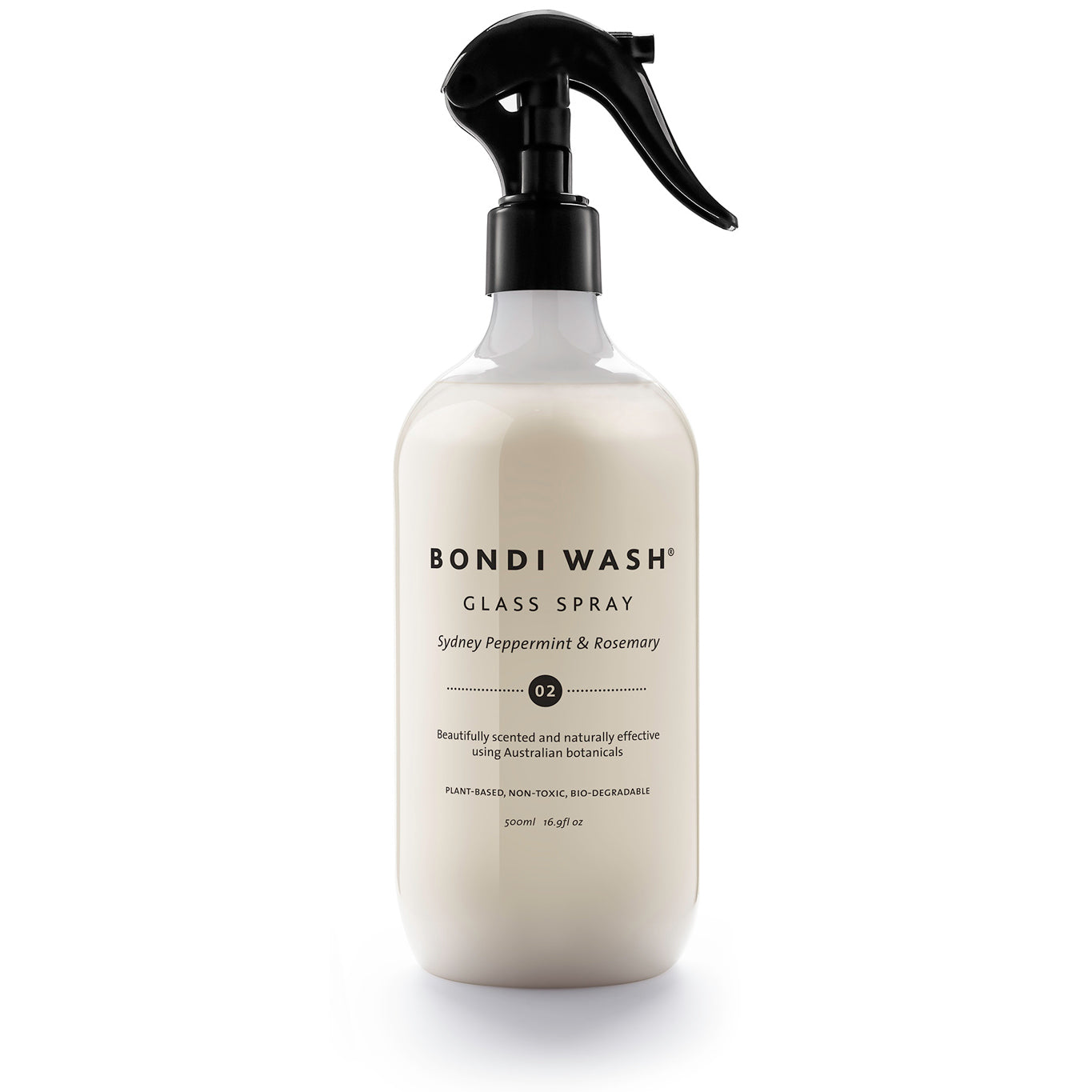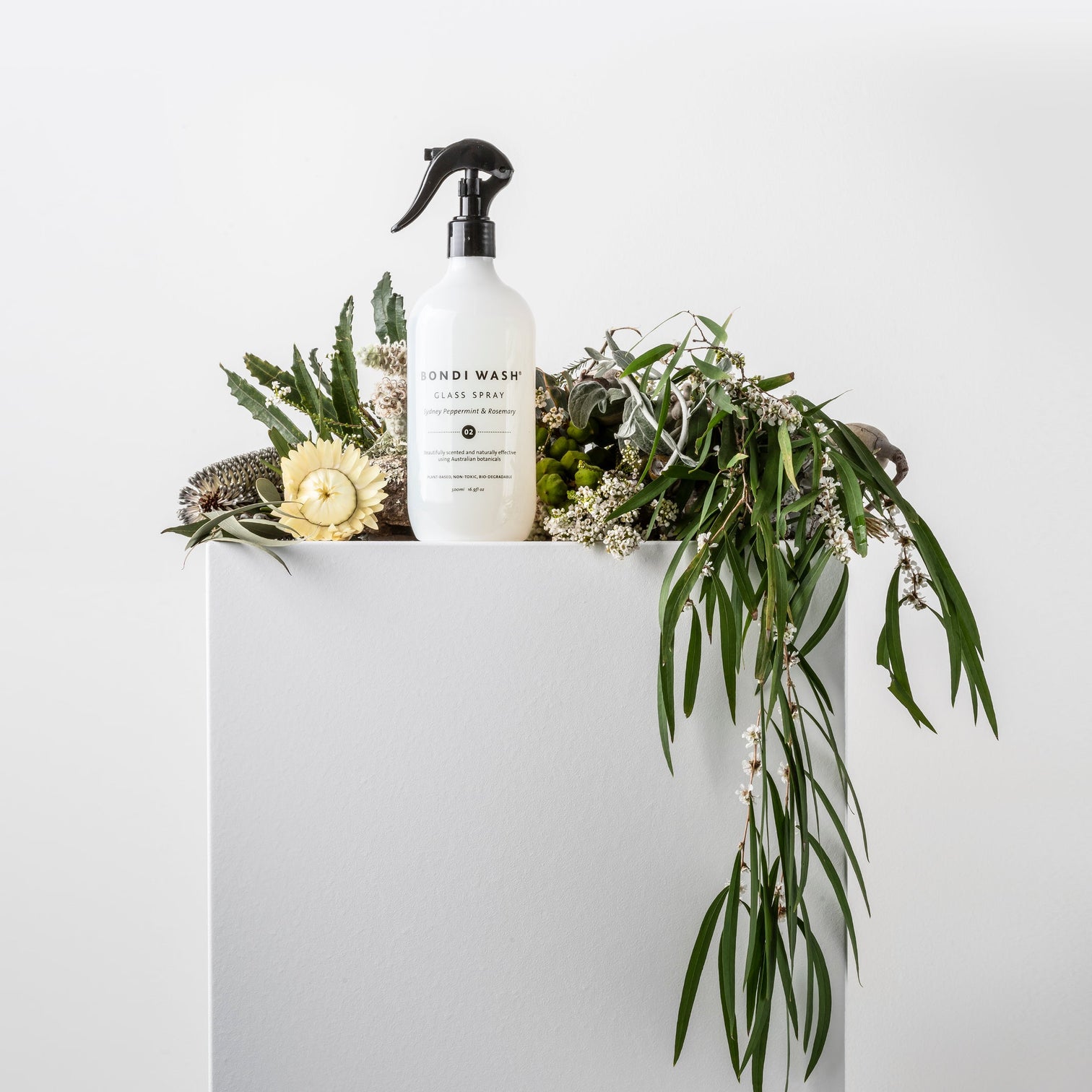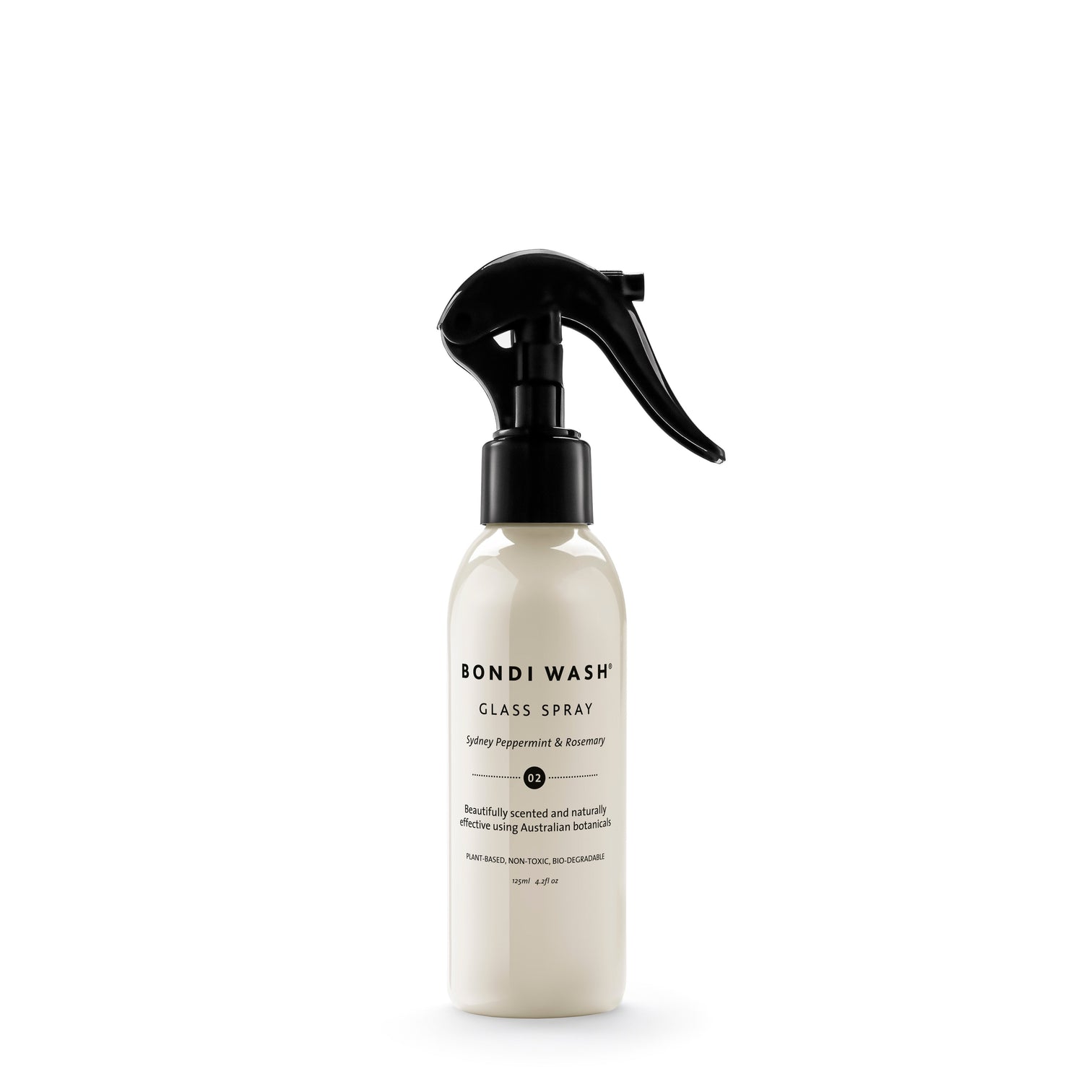 About
A naturally scented Glass Spray for a streak-free clean on all shiny surfaces, formulated with anti-bacterial Australian native ingredients.
Effectively cleans shiny surfaces including glass, stainless steel, mirrors and windows

99%+ plant-derived ingredients

Safe to use around babies, children and pets

Made in Australia
The 125ml mini version is perfect to keep in your bag to clean your glasses, phone, computer or your car to keep windows clean.
Available in Sydney Peppermint & Rosemary
Available in 500ml and 125ml
To Use
Spray onto glass, mirrors, or stainless steel and wipe with a dry cloth for a streak-free clean. Can also be used on glass shower screens. Keep out of direct sunlight.
Ingredients
Purified water, < 5% non-ionic surfactants (plant-derived) plant-derived ethanol, citric acid, Australian bush oils, essential oils, food-grade preservatives, limonene, linalool.