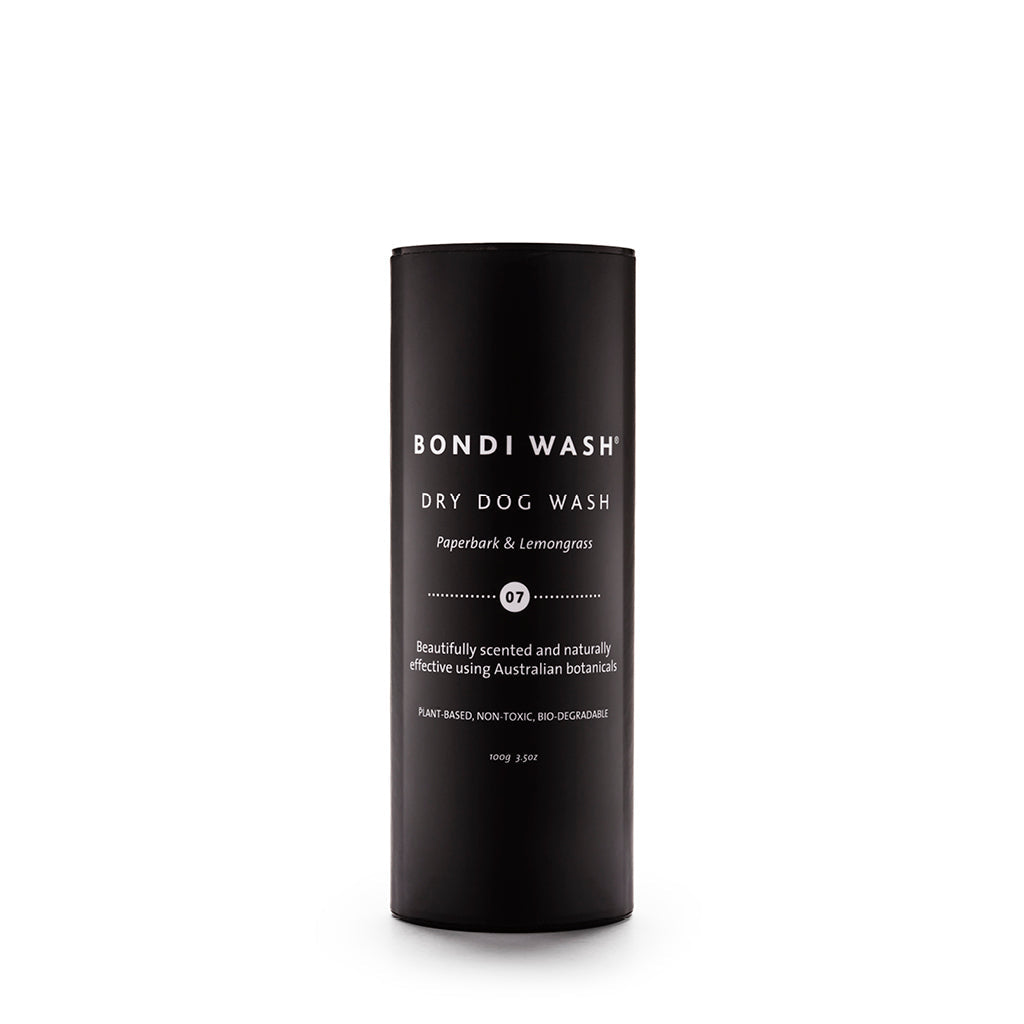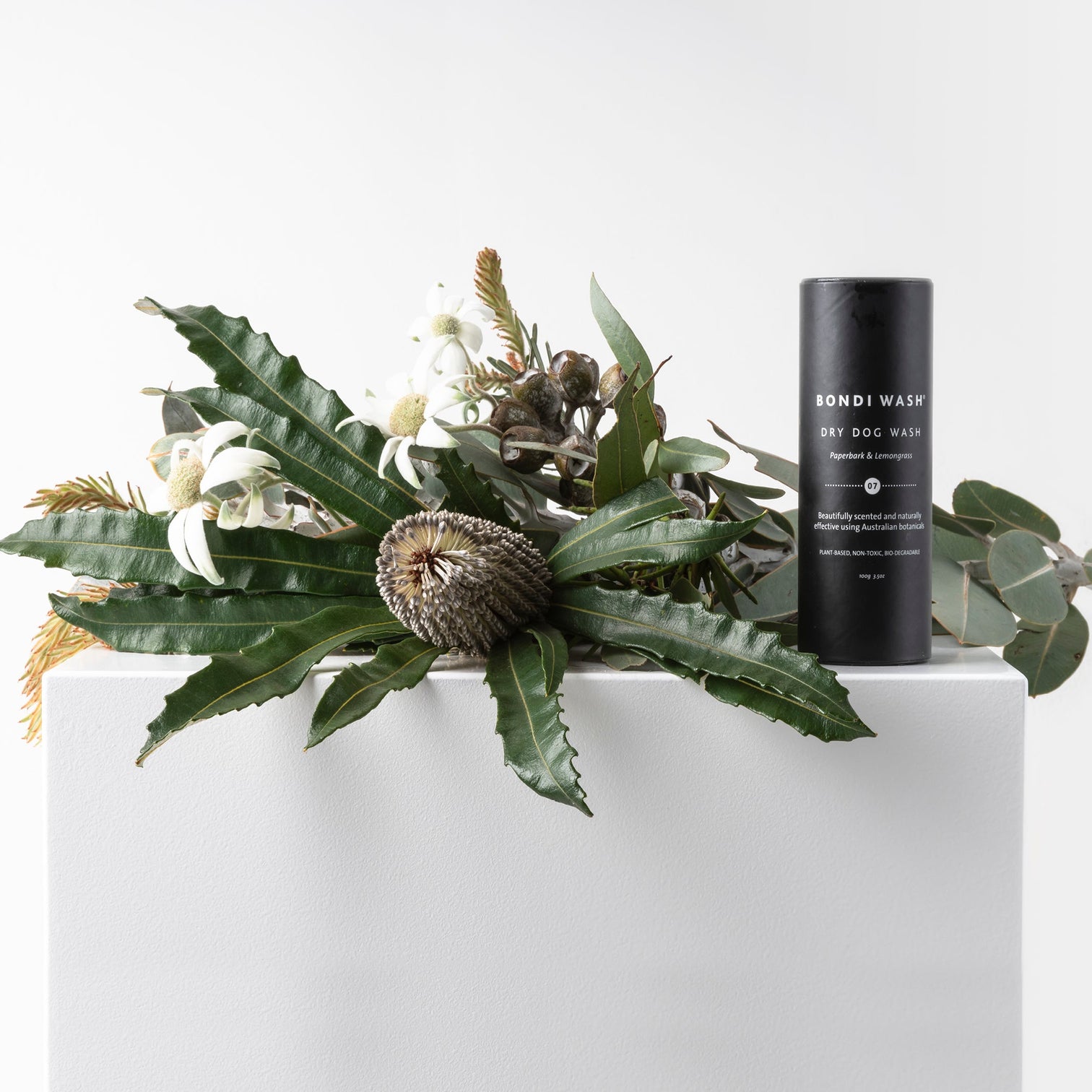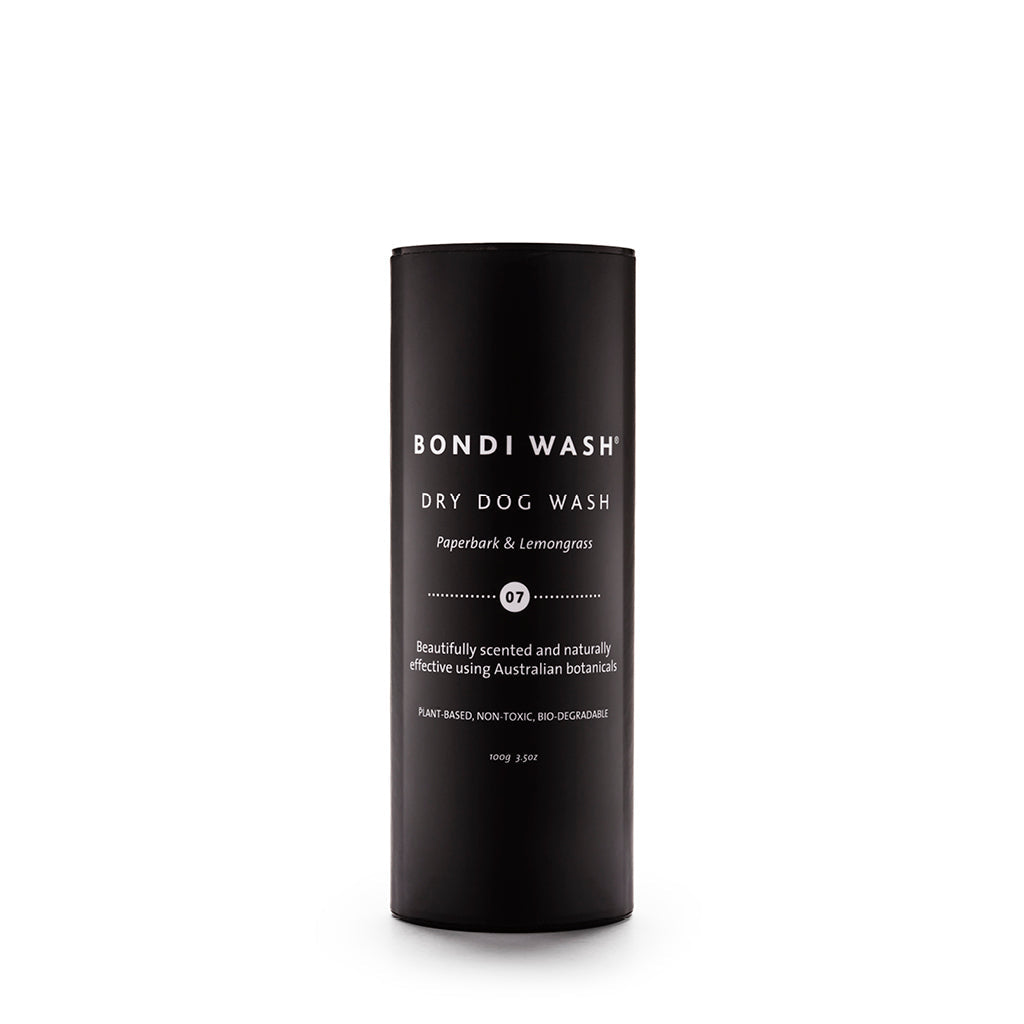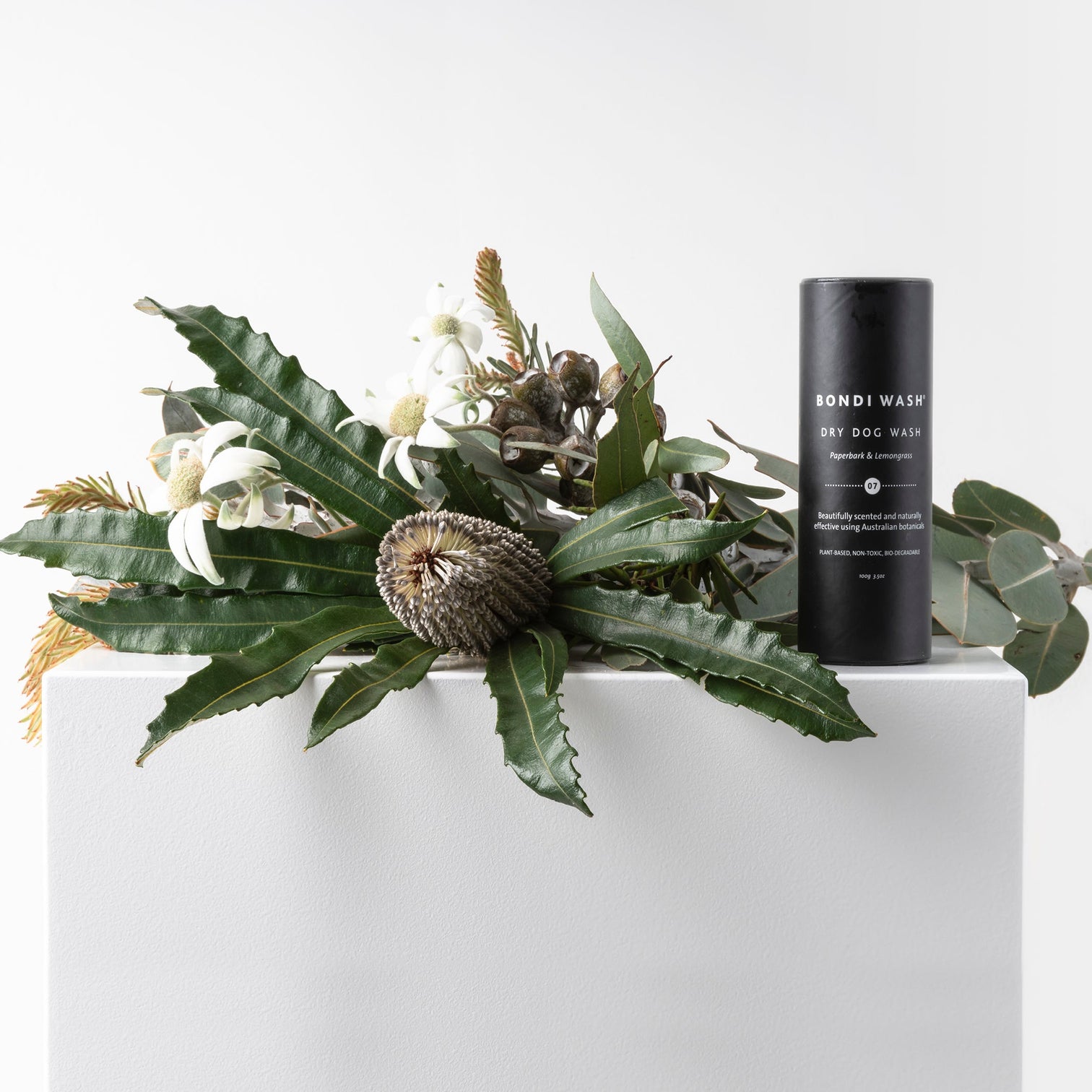 Dry Dog Wash
This product is currently sold out.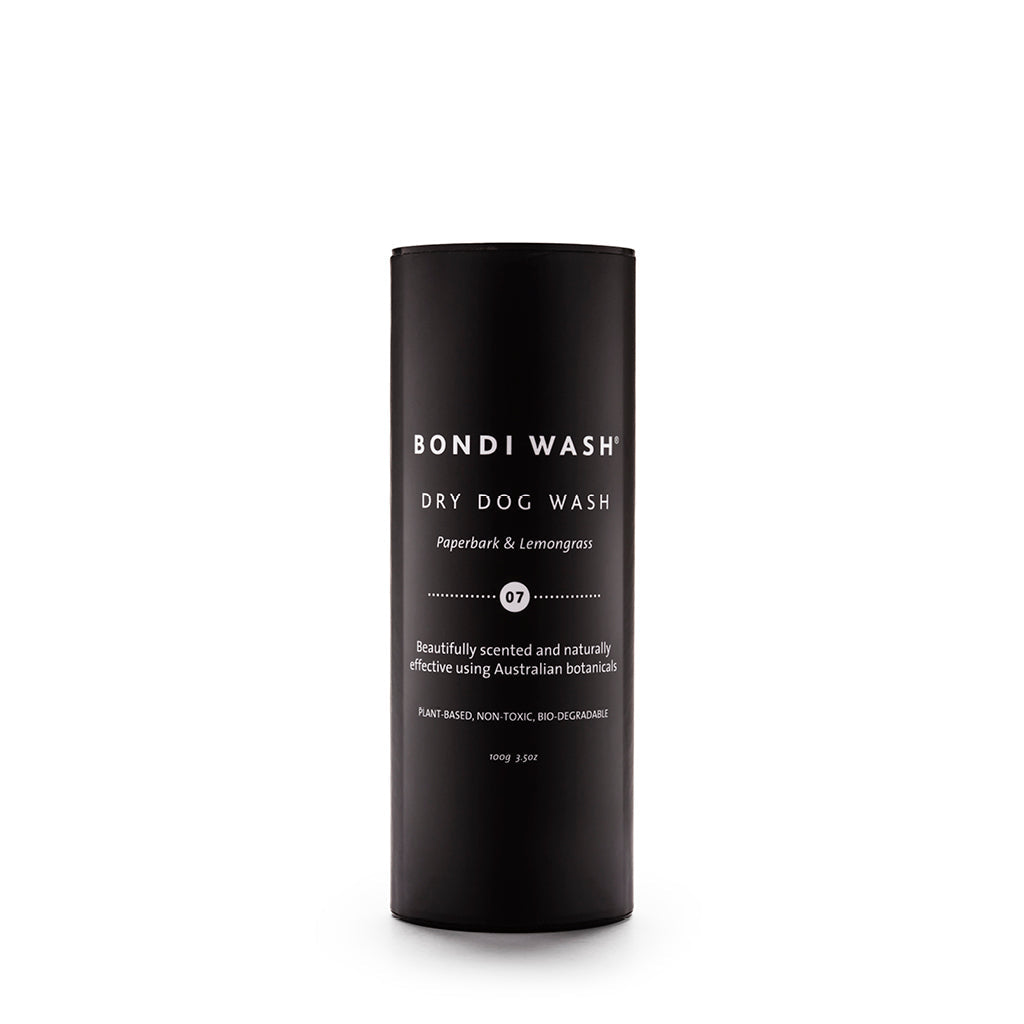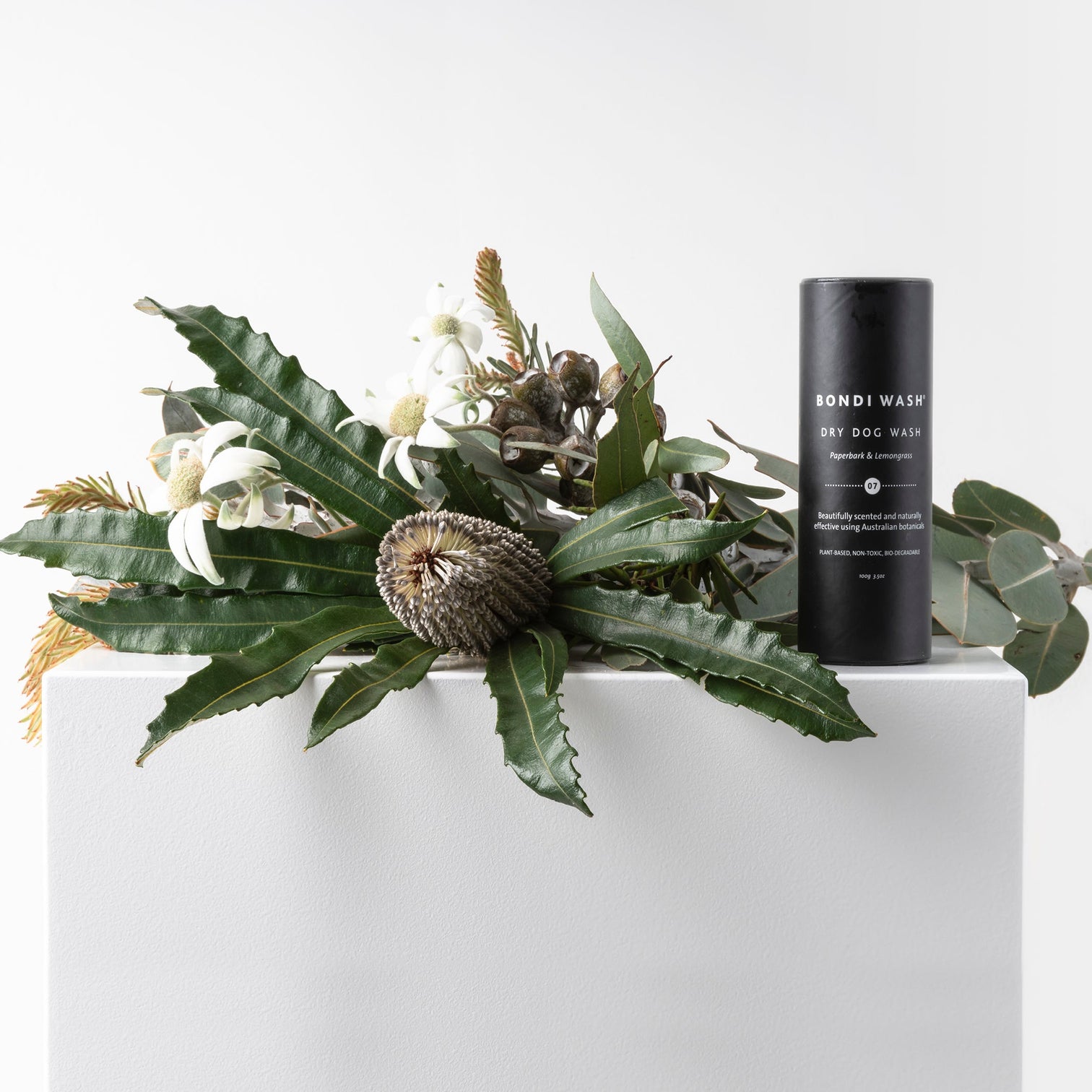 About
The Dry Dog Wash is a simple, convenient way to refresh your furry friend in between wet washes.  The gentle, all-natural formulation in Paperbark & Lemongrass scent is specially designed for a dog's sensitive skin and system.  Contains Australian banksia seed oil for a luxurious glossy coat. 
Enriched with Australian banksia for a glossy coat

100% plant-derived ingredients

Dogs seem to enjoy this product even if they don't like being washed

Can be used on humans as a dry shampoo

The product is a white powder so can require more brushing out for dogs with black fur

Made in Australia
Available in 100g
To Use
Sprinkle powder onto dog's fur and rub gently through. Let sit for up to five minutes, then comb or brush out. Darker fur may require more brushing. Keep powder away from eyes and nose. Do not ingest.
Ingredients
Zea mays (corn) starch, magnesium carbonate, Australian bush oils, essential oils, banksia errate (banksia) seed oil.