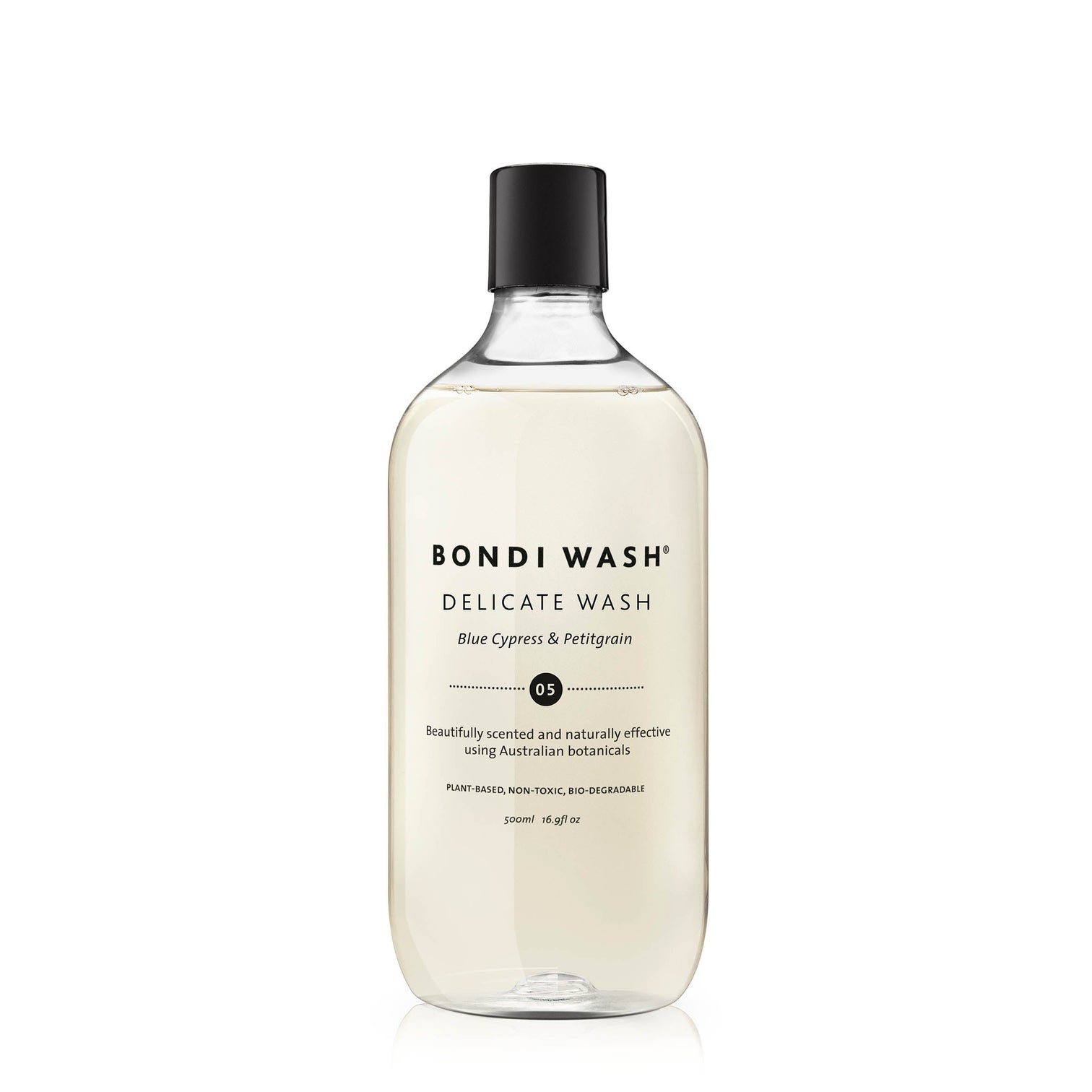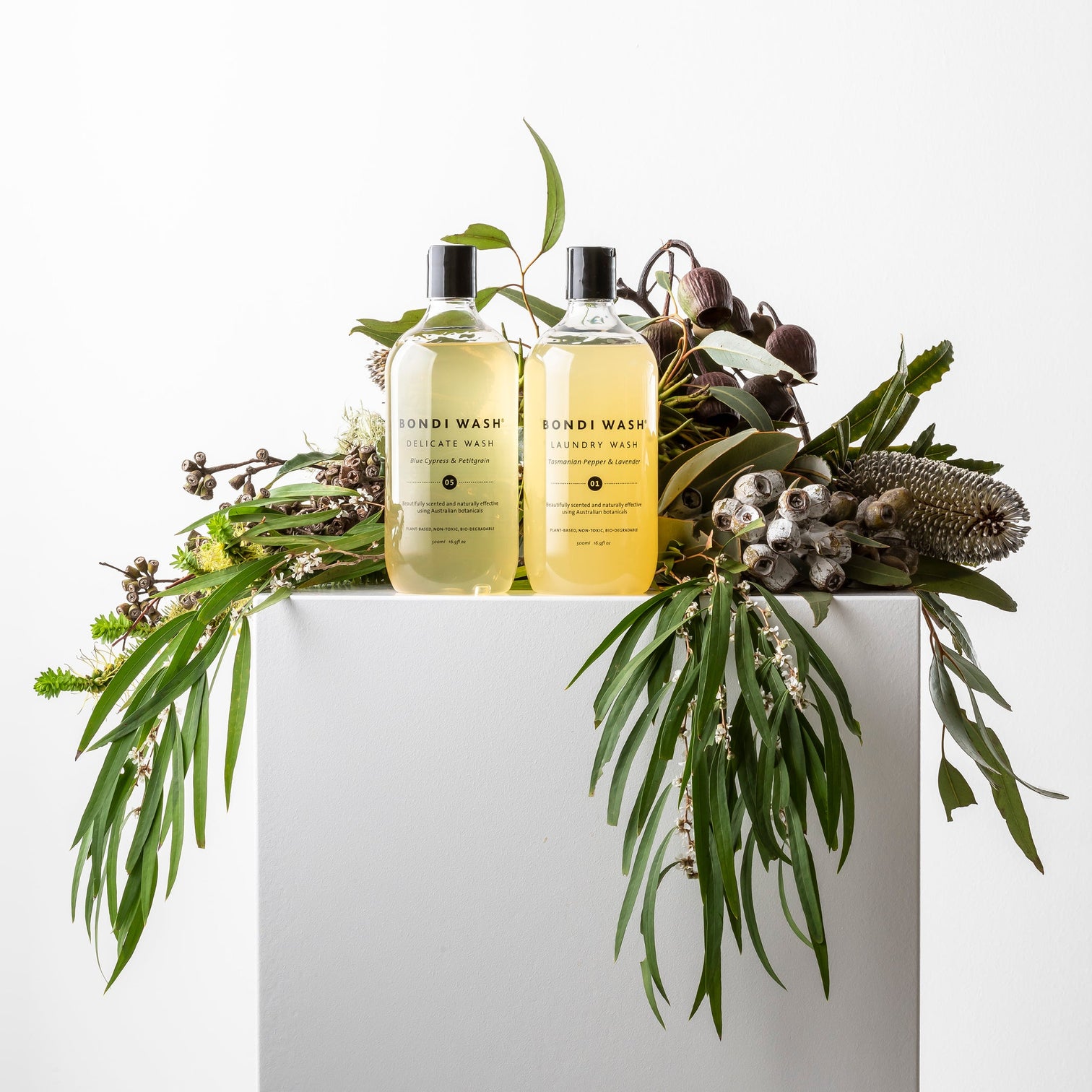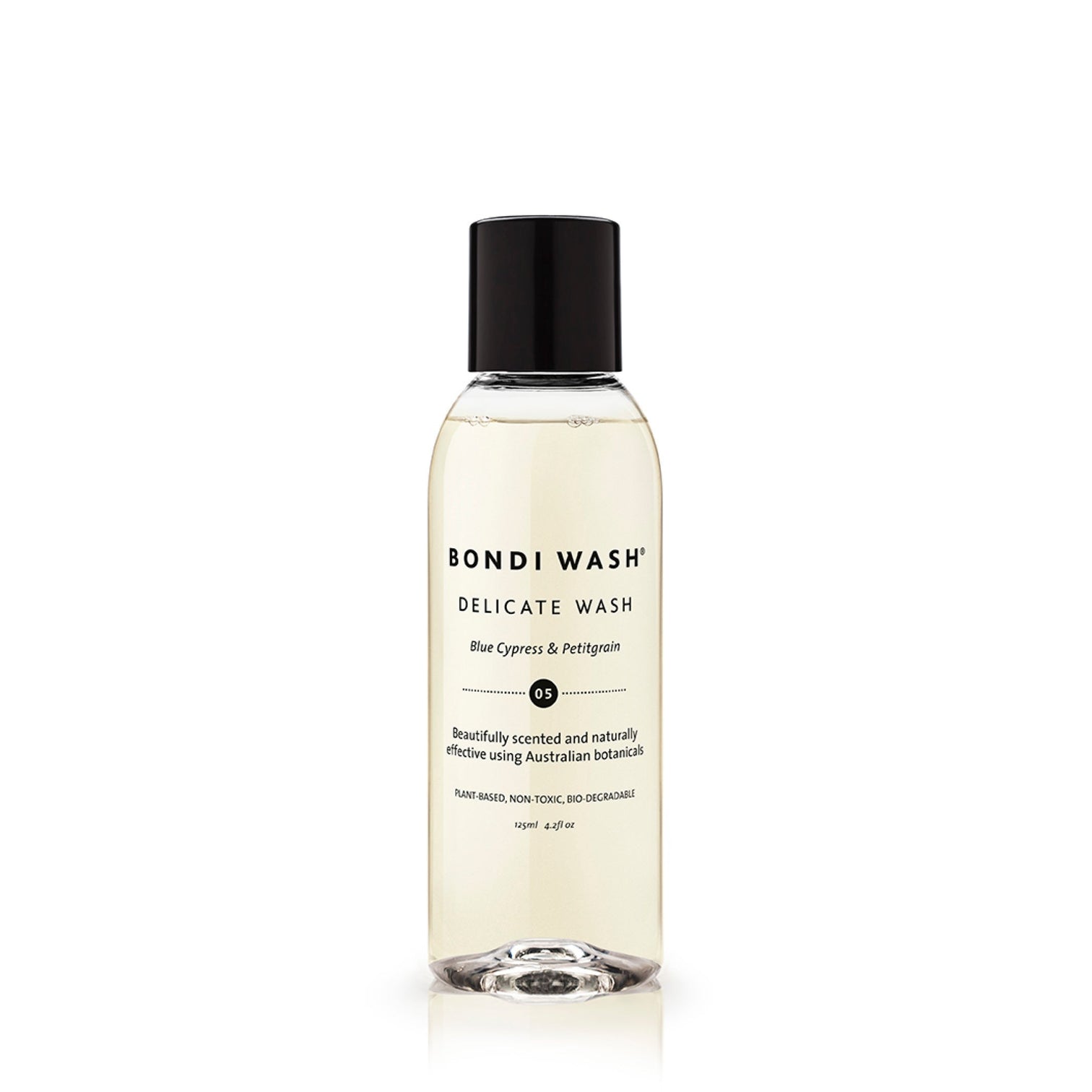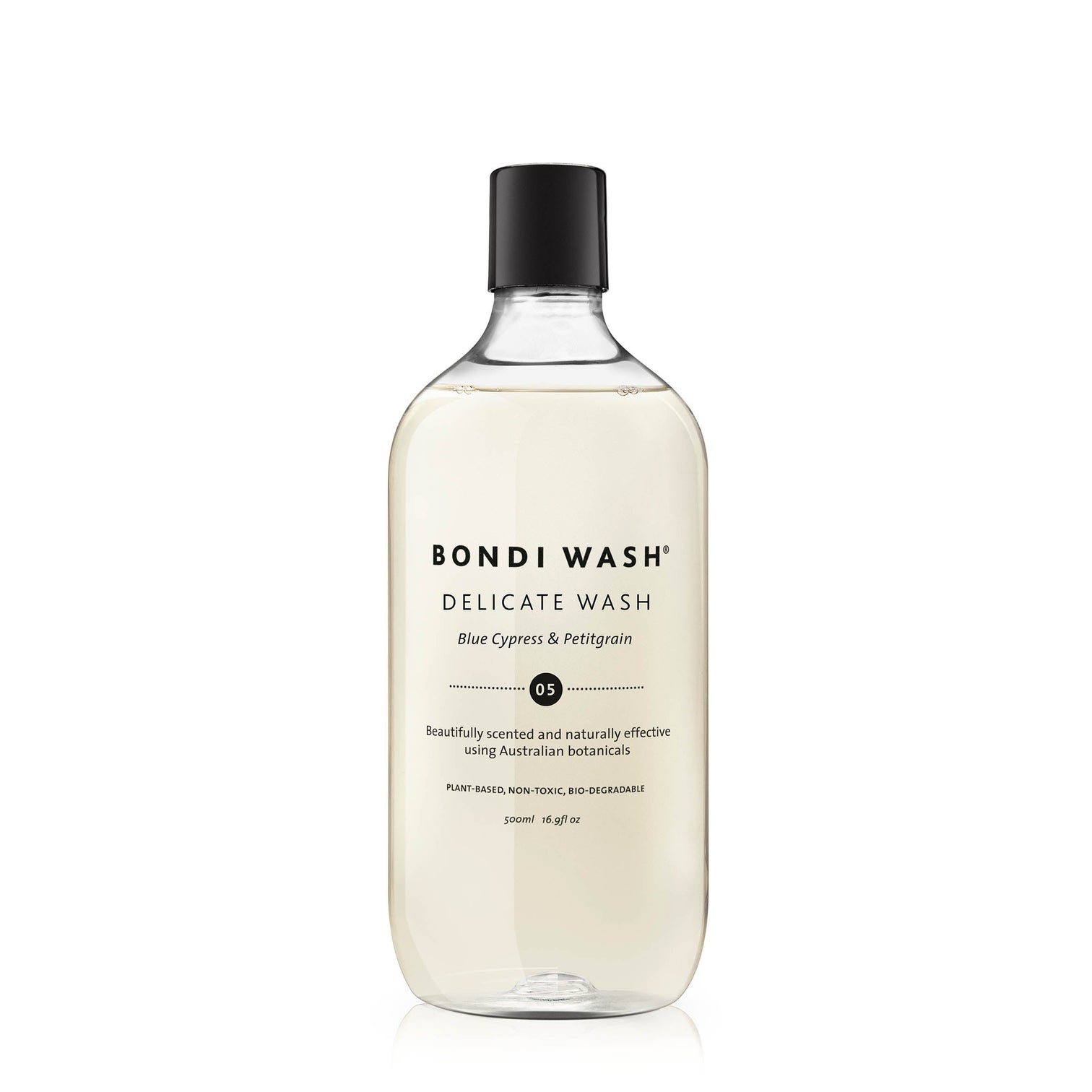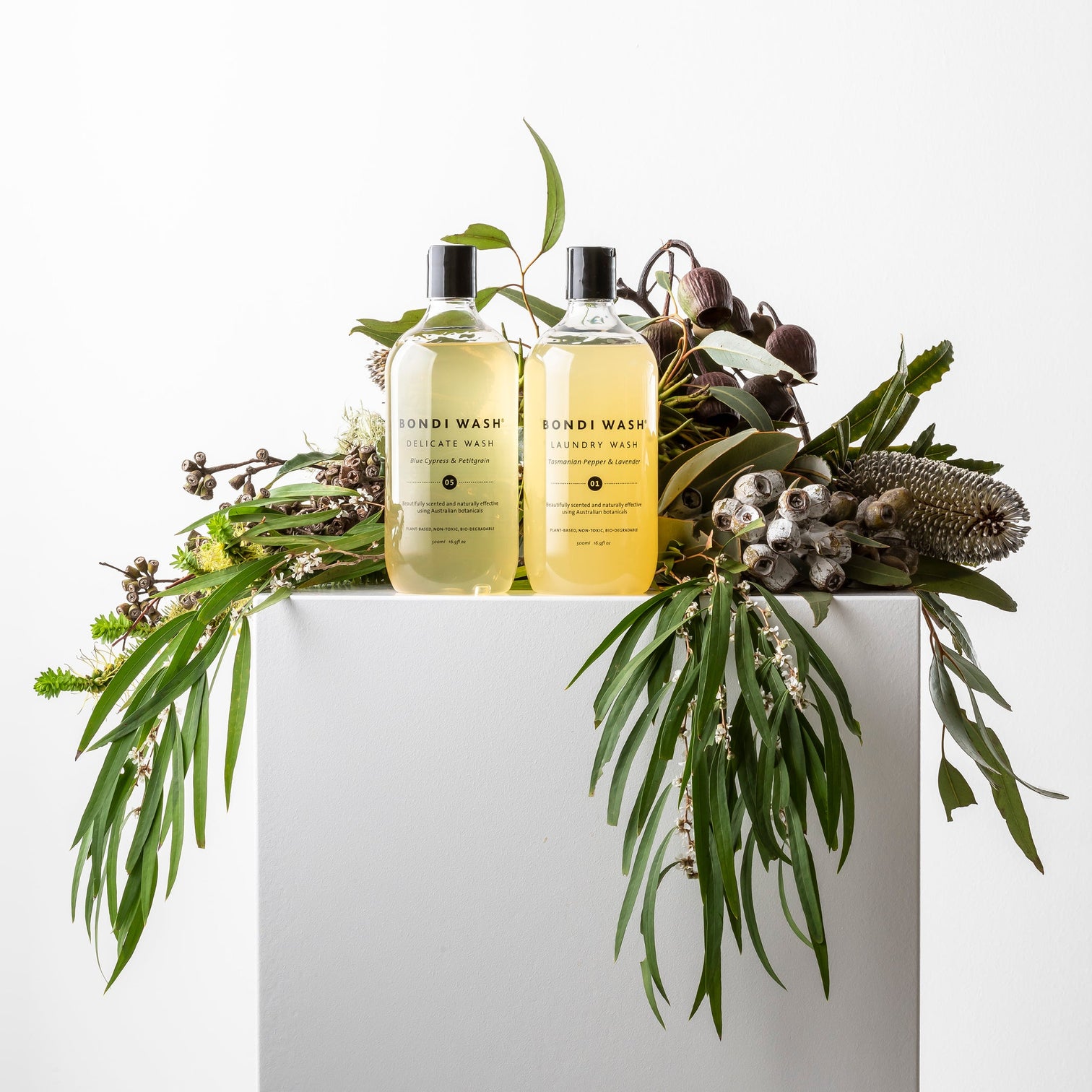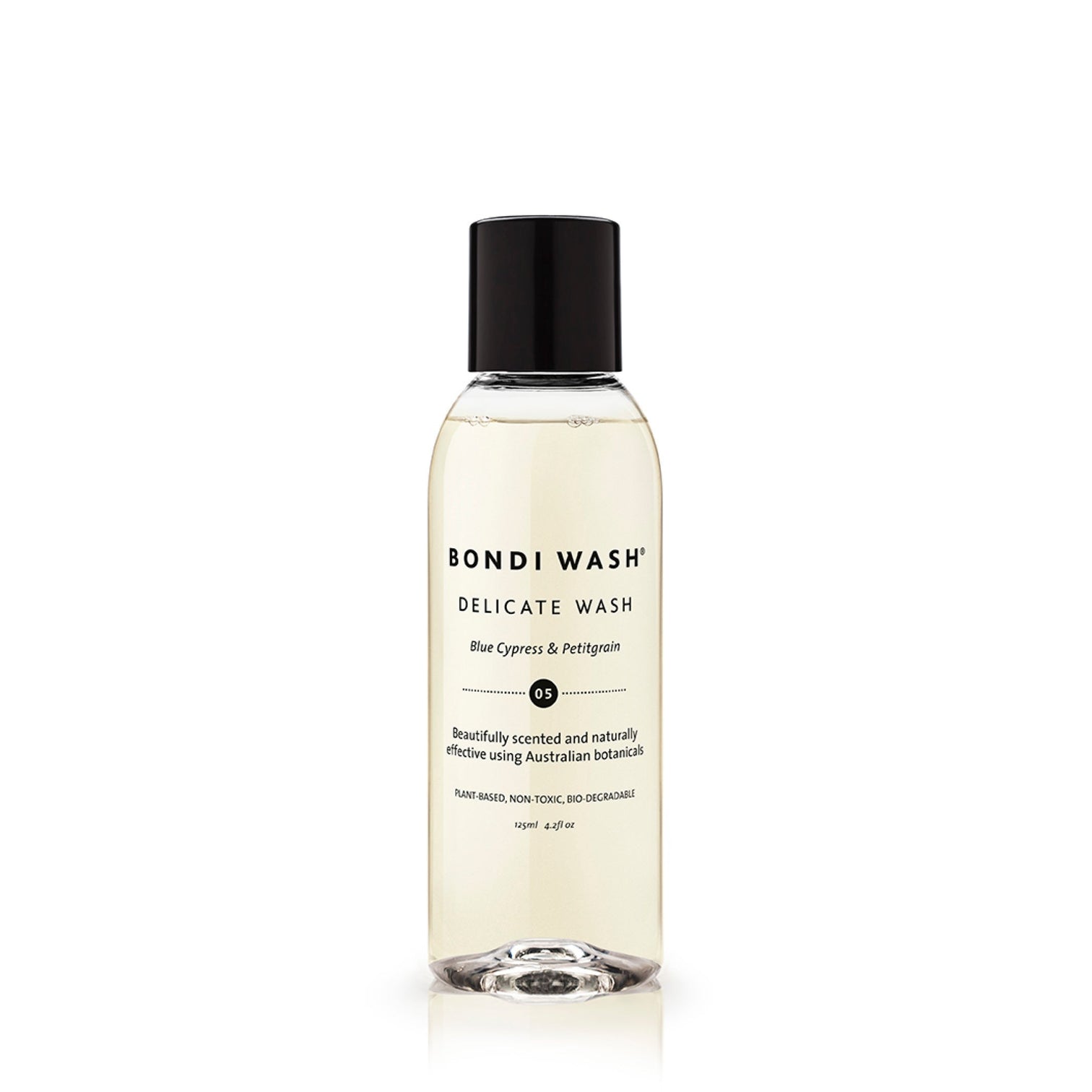 Delicate Wash
This variant is currently sold out.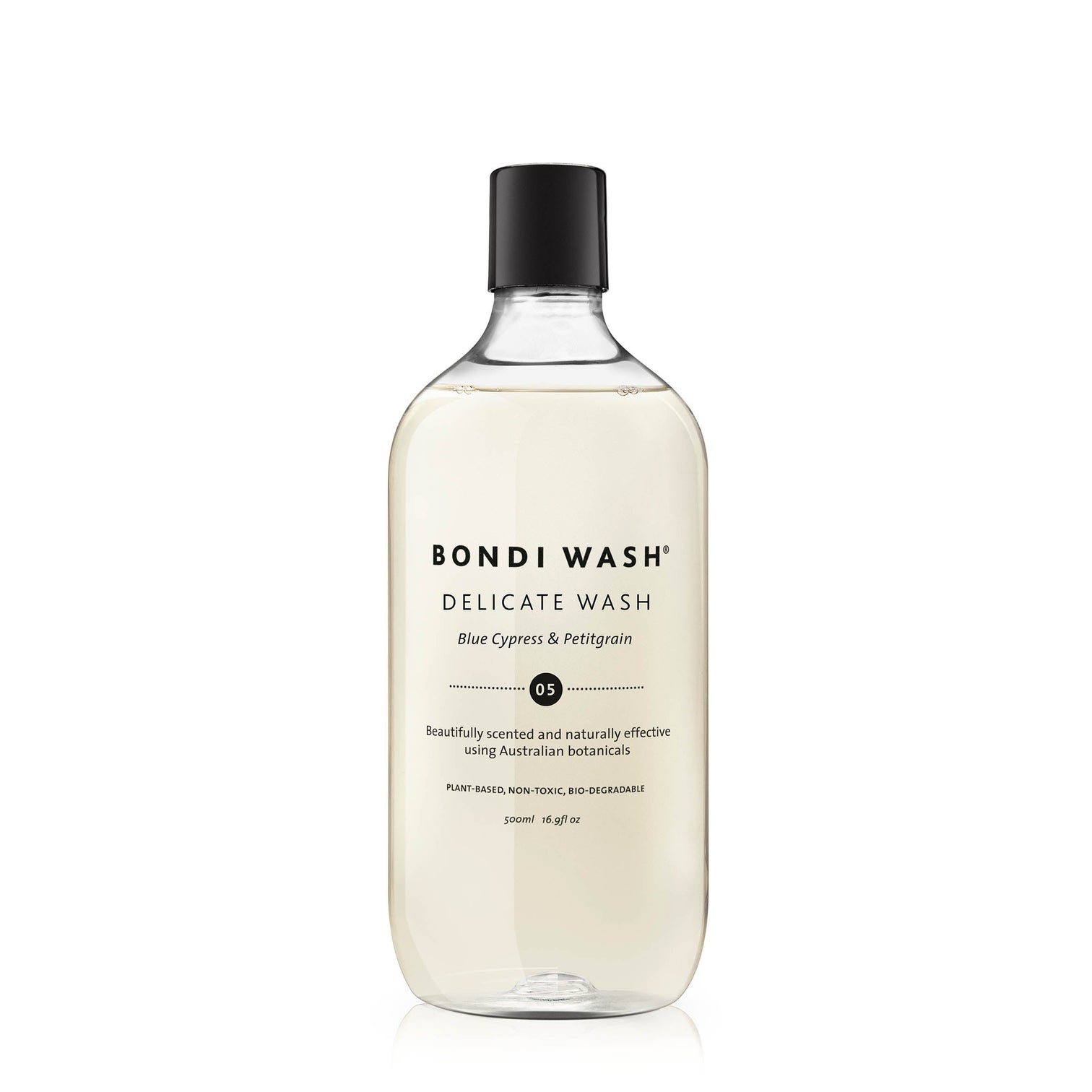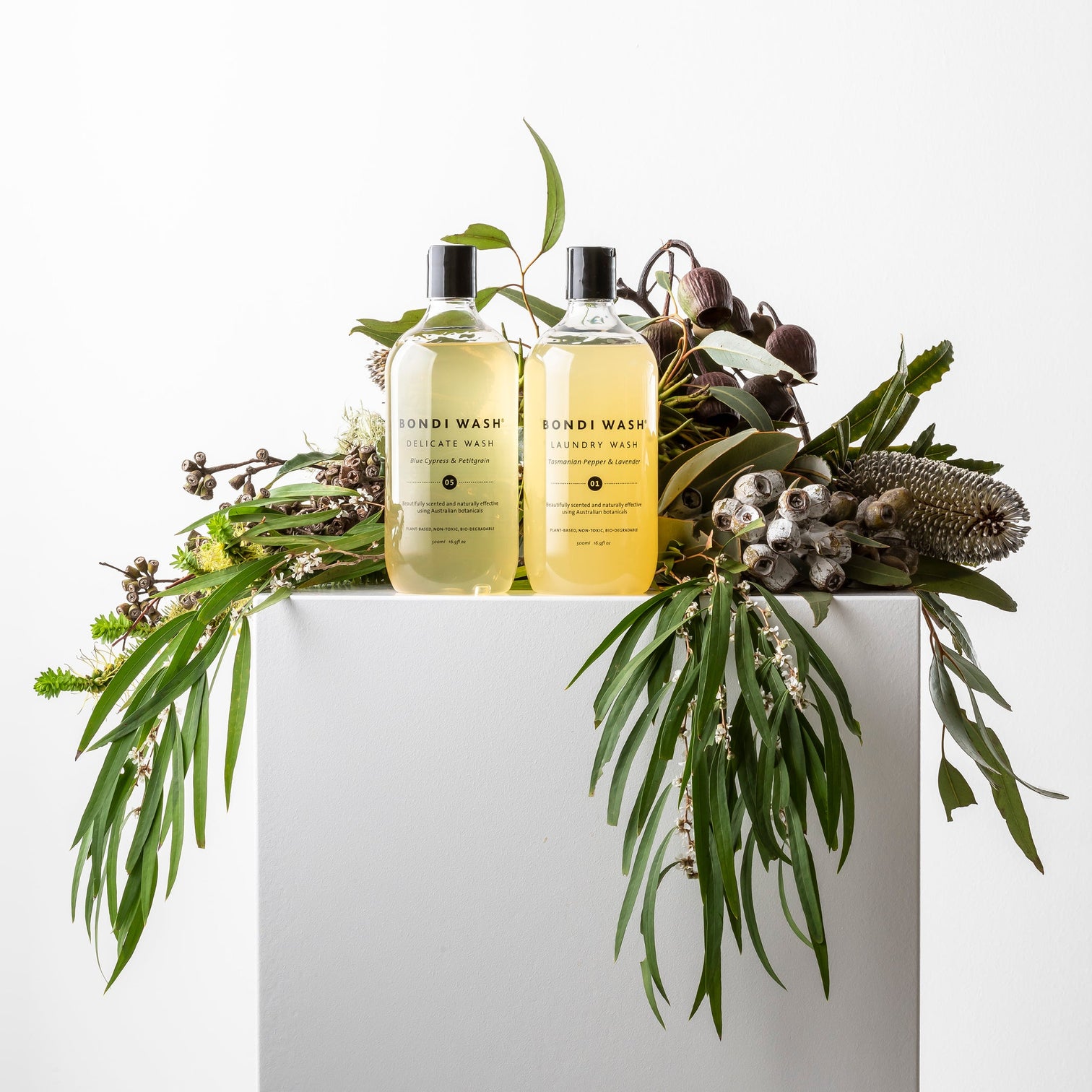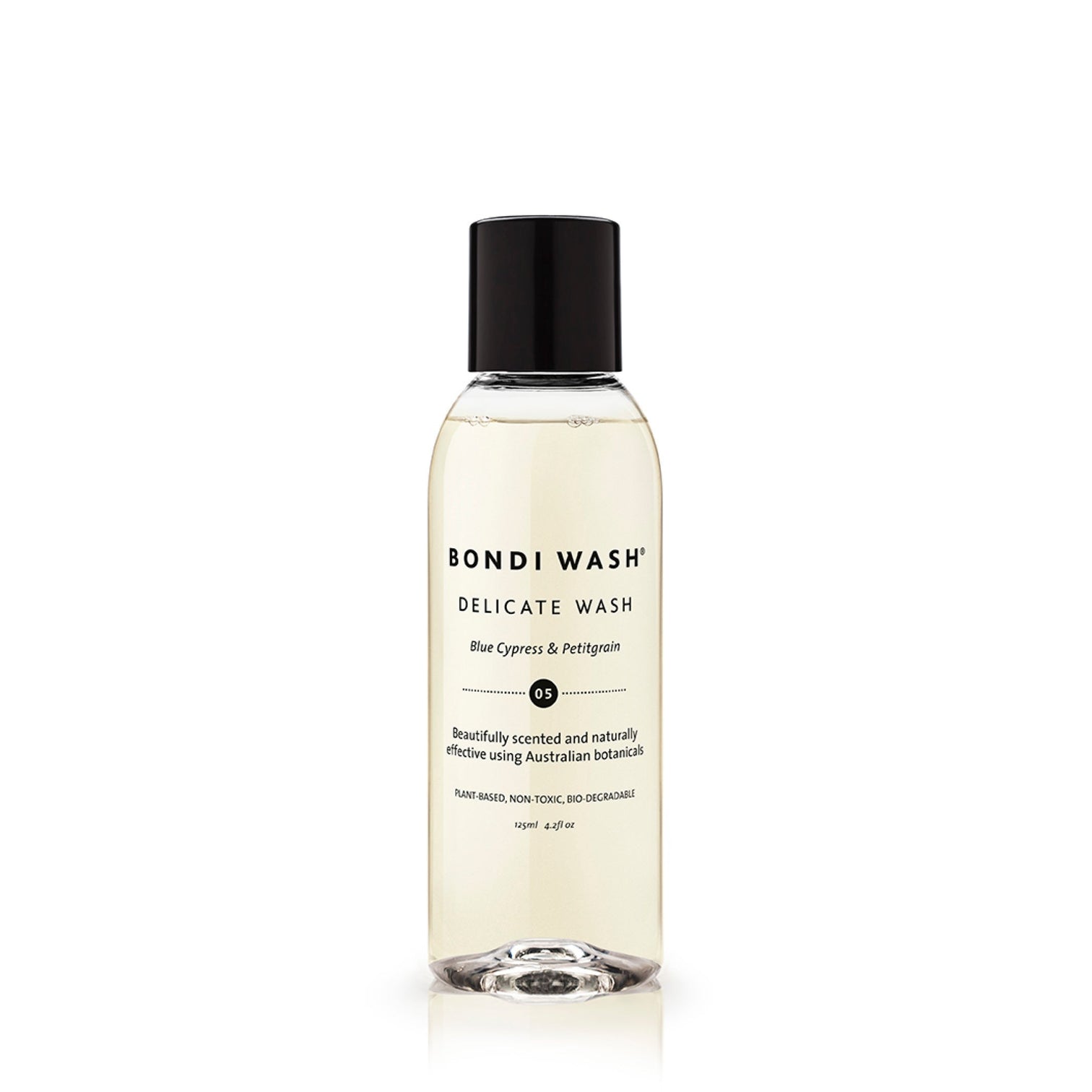 About
A gentle, 100% plant-based Delicate Wash designed for fabrics which require a neutral pH such as silk and lace.
100% plant-derived ingredients

Can be used for either machine or hand washing

Leaves a light fragrance

Gentle, non-toxic formulation with no sulphates, synthetic fragrance, petroleum distillates, PEGs, enzymes, optical brighteners, bleach, EDTA or quaternium

Safe to use around children, babies and pets

No downstream environmental damage

Greywater safe

Enriched with natural enzymes

Made in Australia
A 500ml bottle lasts 50 hand washes or up to 25 machine washes
Available in 500ml and 125ml
To Use
Suitable for washing delicates including wool, linen, silk, and nylon. Pour two capfuls (10ml) into a bucket or sink for handwashing. For machine washing in a front loader, use 4 capfuls (20ml). For a top loader, use 4 capfuls (20ml) for an average load, and up to 6 capfuls (30ml) for a large load. Keep out of direct sunlight and use within 12 months of opening.
Ingredients
Purified water, ≥15 <30% non-ionic surfactants (plant-derived), plant-derived alcohol, glycerin, citric acid, glyceryl capyrylate, Australian bush oils, essential oils, acacia senegal gum, sodium phytate, limonene, linalool.